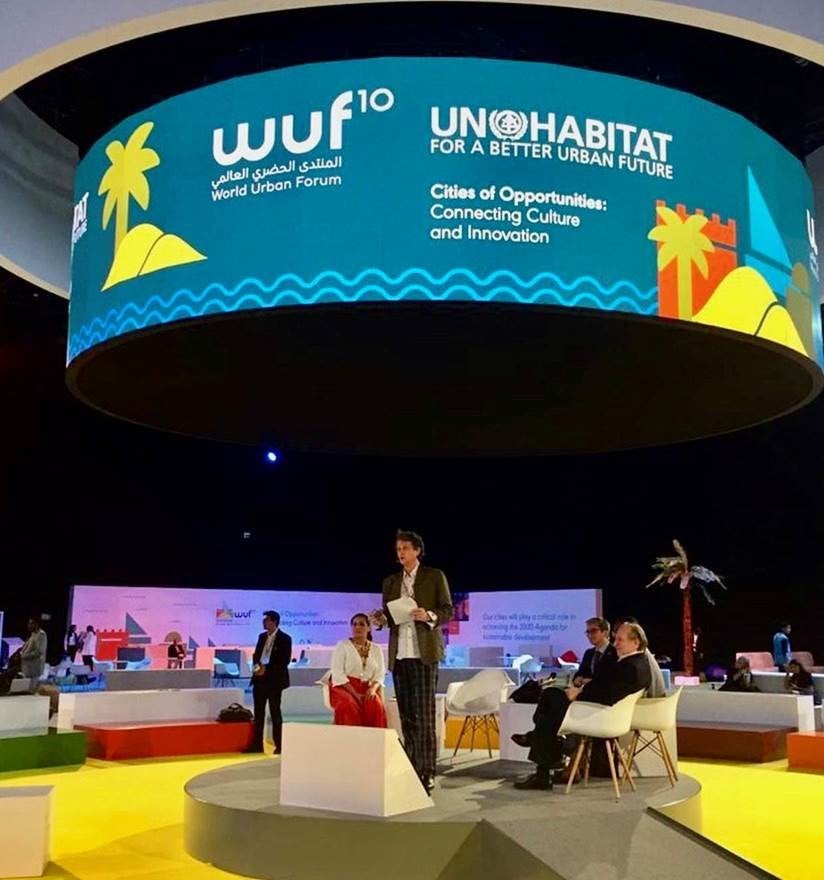 UN-Habitat Executive Director, Maimunah Mohd Sharif during the World Urban Forum 10
Abu Dhabi, 18 February 2020 —Kota Kita Foundation of Indonesia organized a networking event on the sidelines of WUF10 in partnership with UN-Habitat.
The event, "Integrating Climate Change Adaptation into Participatory Budgeting Practices" looked into worldwide practices aiming at integrating climate mitigation and adaptation into local projects to answer the immediate needs of citizens. Marco Kamiya represented the Participatory-Habitat Initiative at the event.
During WUF10, the Participatory-Habitat Initiative  affirmed itself as a powerful governance and public finance tool capable of integrating citizenship and being a driver for climate change and environmental action, positioning itself as a pioneer initiative to respond to last year's global youth marches and United Nations General Assembly claims for worldwide climate change action.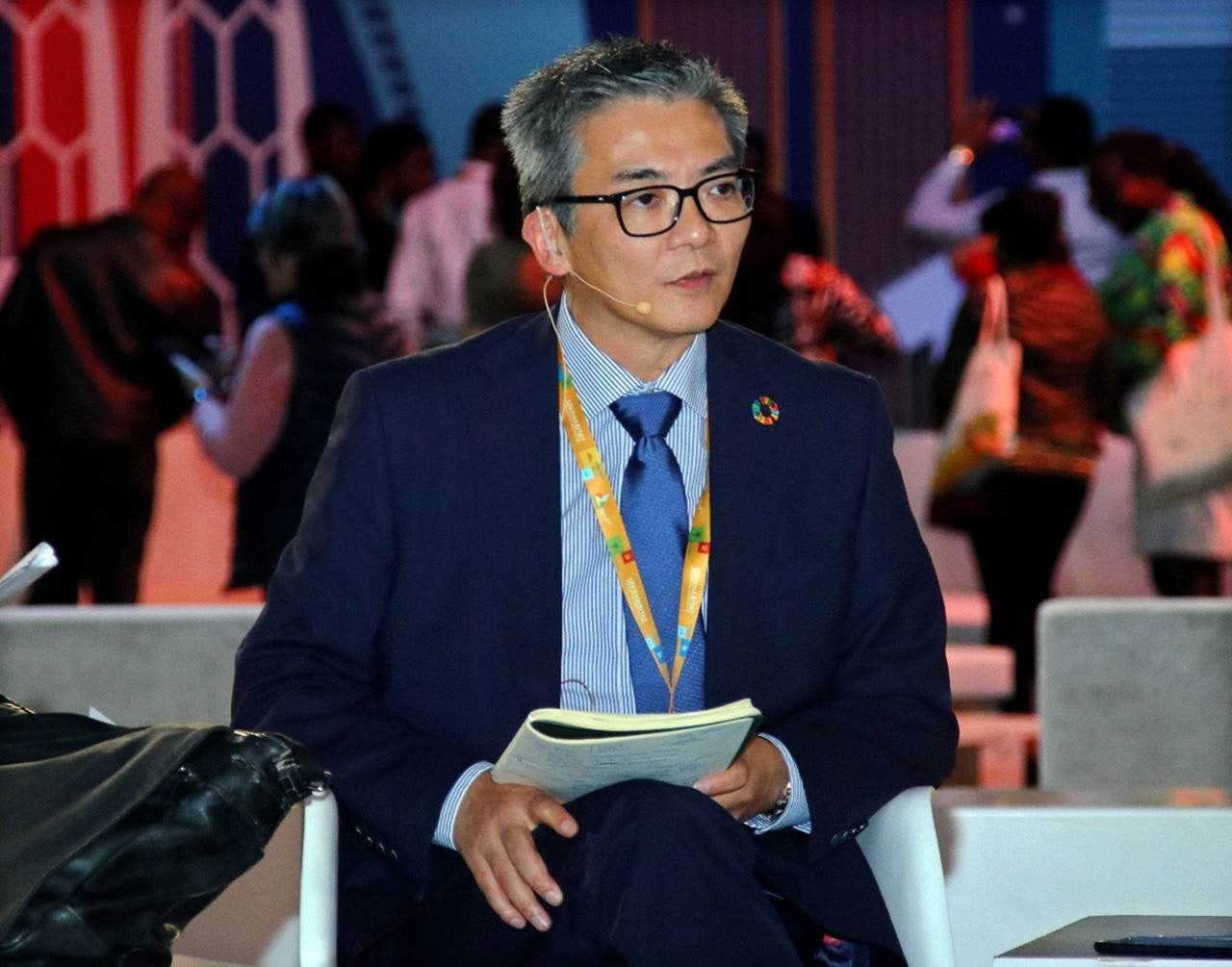 Head of the Knowledge and Innovation Branch (UN-Habitat), during the World Urban Forum
With its new way of doing Participatory Budgeting (PB) alongside information and communications technology (ICT), the Initiative wants PB 4.0 to reach more people without the constraints of in person participation. In the City of General Escobedo, Mexico, the Initiative is currently running its proposal submission phase and getting proposals from citizens to implement climate change and environmental action. Escobedo showcases the power of PB in provoking positive change in cities in an inclusive and participatory way.
In 2020, UN-Habitat will continue looking to support new partner local governments who wish to implement PB and put into practice climate change action during the Decade of Action with the United Nations.
Find us online!
You can visit and get to know more about the Initiative at our websites:
Participatory-Habitat Initiative's website: https://pb.unhabitat.org
General Escobedo Participatory-Habitat Initiative's website: https://escobedo-pb.unhabitat.org
You can find the Spanish version of this story here