Freetown, 10 June 2019 – As a follow up on the implementation of the New Urban Agenda and advocacy, outreach and mobilisation for the World Urban Forum 10, UN-Habitat in collaboration with Ministry for Lands, Housing, and Environment (MLEH) recently organised a National Urban Breakfast and Dialogue in Freetown.
The theme of the dialogue - "implementing the new urban agenda and SDGs in Sierra Leone- towards formulating a national urban policy" - was earlier identified by the government as burning issue and a formal request for UN-Habitat's technical support in addressing it was communicated last year.
The meeting was well attended by forty-nine (49) participants comprising of relevant stakeholders, government representatives and UN-Habitat staff members. The event was moderated by Mr Doudou Mbye, Head, Partnerships and Advocacy at UN-Habitat.
Also addressing the meeting were the Director of Environment of the Ministry of Lands, Housing and Environment, the Deputy Minister for Planning and Economic Development; Mr. Peter Joseph Francis, Sierra Leone's High Commissioner to Kenya and Permanent Representative to UNEP and UN-Habitat and the mayor of Freetown Ms. Yvonne Aki-Sawyer.
Presentations on the future challenges for towns and cities, National Urban Policy (NUP) and Mainstreaming the SDGs was followed by an interactive group breakout sessions and discussions on national priority areas to be addressed by a Sierra Leone NUP and achieving sustainable urban development in the city of Freetown. Intensive capacity development, holistic and integrated planning, alignment of national development plans with global and continental agendas, planning and creation of city extensions, development and implementation of relevant legal frameworks, etc. were suggested by participants. Participants expressed their gratitude to UN-Habitat whilst stressing and echoing that is their first opportunity of partaking in a state and non-stake holders dialogue on urban related matters in Sierra Leone.
It was agreed that comments on the terms of reference for the consultant to prepare a feasibility study on the NUP in Sierra Leone would be communicated via email not later from 2 weeks from date of receipt and that the MLHE would be the secretariat of the National Habitat Committee and would convene a meeting to review the guidelines including determining the periodicity of consultations. The presentation on WUF10 by Mr Mbye was well received and Mr.. Francis gave the closing remarks, emphasizing on the need to have a National perspective going forward and intensifying all efforts to attain sustainable urbanization and human settlements in Sierra Leone.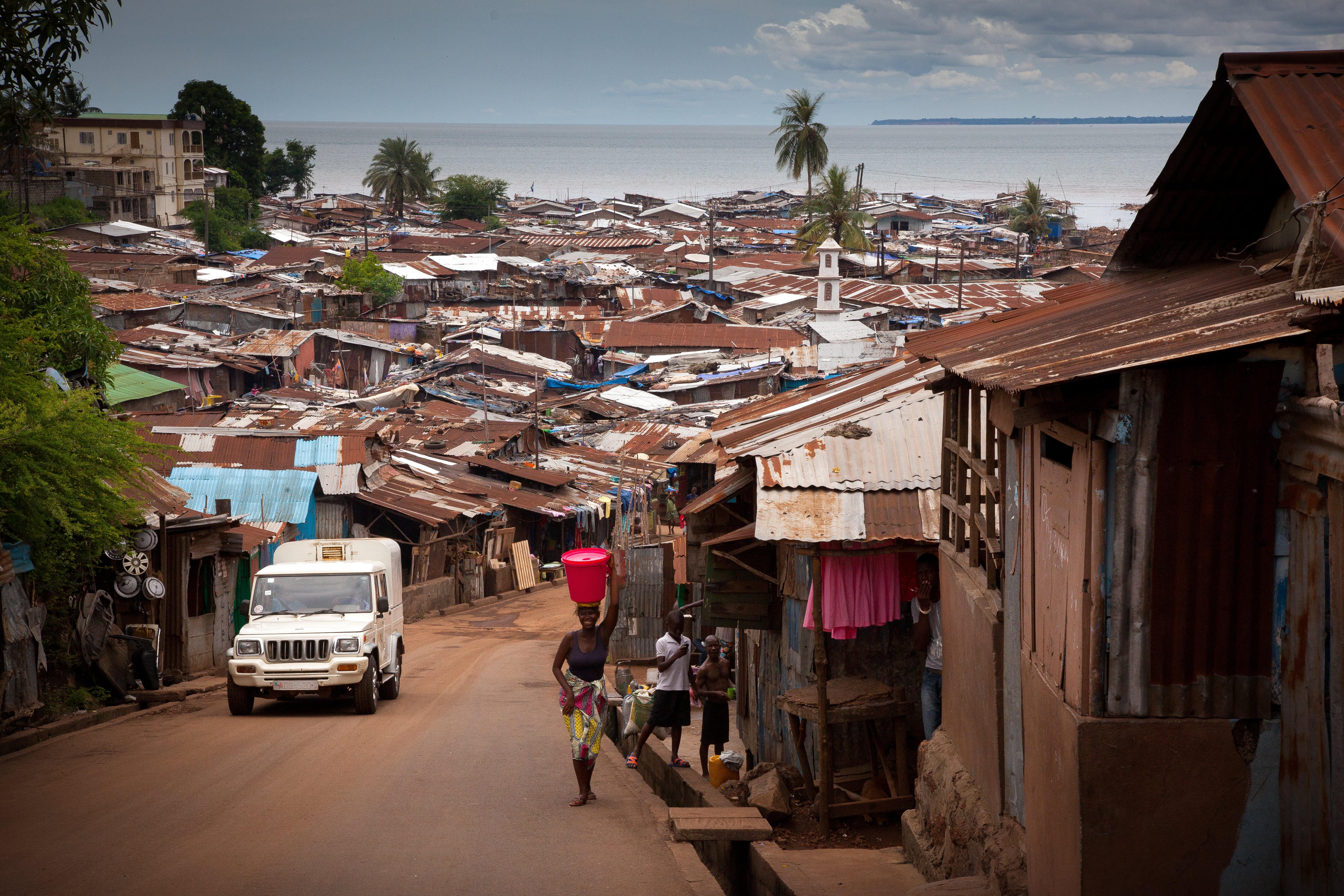 Freetown, Sierra Leone
[Shutterstock/Roberto Nencini]
Banner image: The harbour of Freetown, Sierra Leone [Shutterstock/Leonardo Viti]