Nairobi, 17 April 2020 - Residents from two of Nairobi's informal settlements have washed their hands over 30,000 times at stations installed with the support of UN-Habitat and its partners the Governments of Norway and Canada to prevent the spread of COVID-19.
The washing facilities in Kibera and Mathare are overseen by trained youth attendants from the community to ensure they are used correctly.
The facilities in Mathare were set up with UN-Habitat's partner youth group, Mathare Environmental One Stop. The founder of the group, Isaac Muasa has welcomed the support but says far more is needed.
There are fears that if the virus hits Mathare or similar areas it will spread quickly in the crowded areas. Few people have running water at home so the handwashing facilities can literally be a life saver. 
Isaac has put together a short video to illustrate the challenges of slum dwellers who are fighting the spread of COVID-19 and their positive reaction to the new facilities.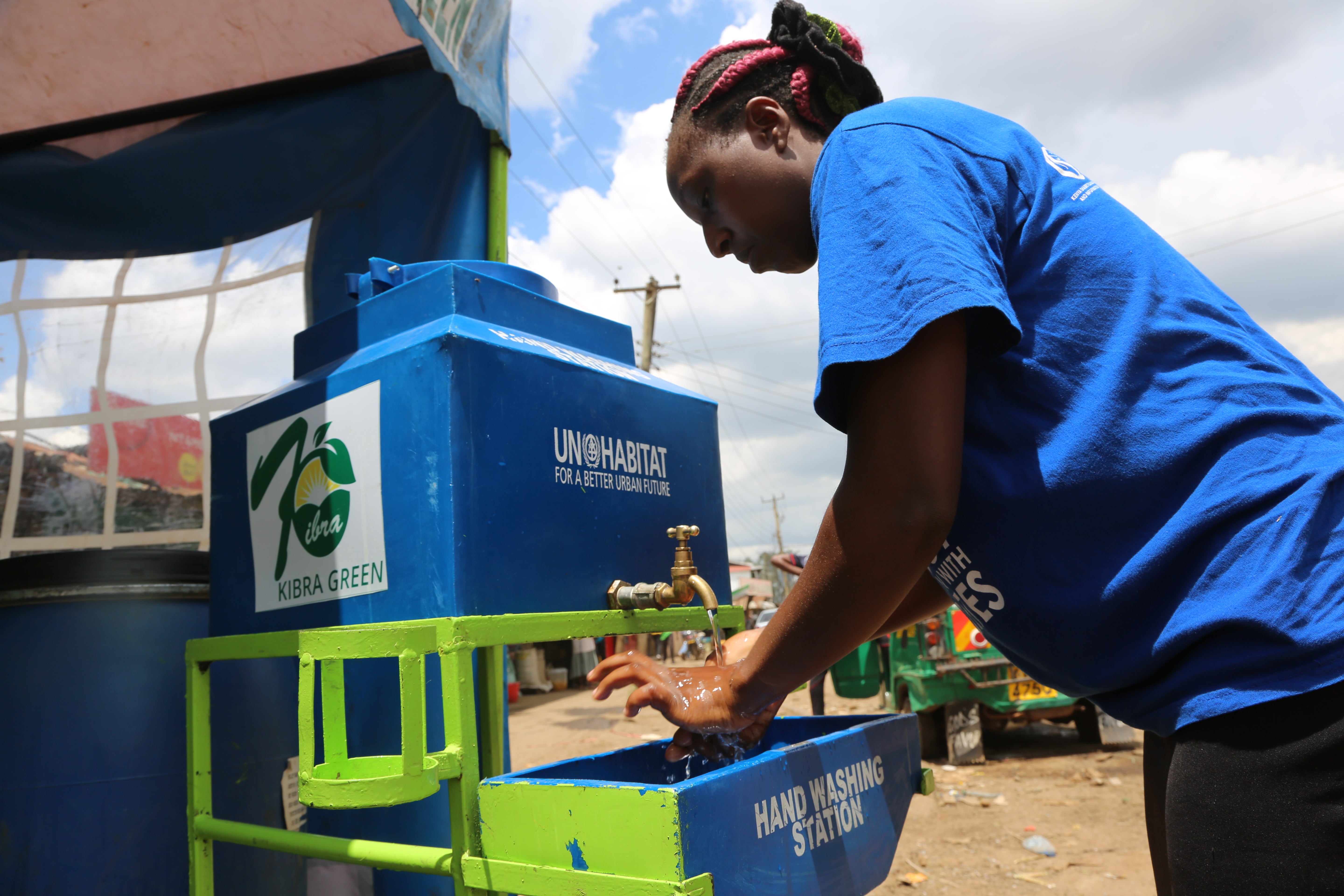 Hand washing facilities installed by UN-Habitat in Mathare slum in Nairobi, Kenya April 14, 2020
UN-Habitat/Julius Mwelu