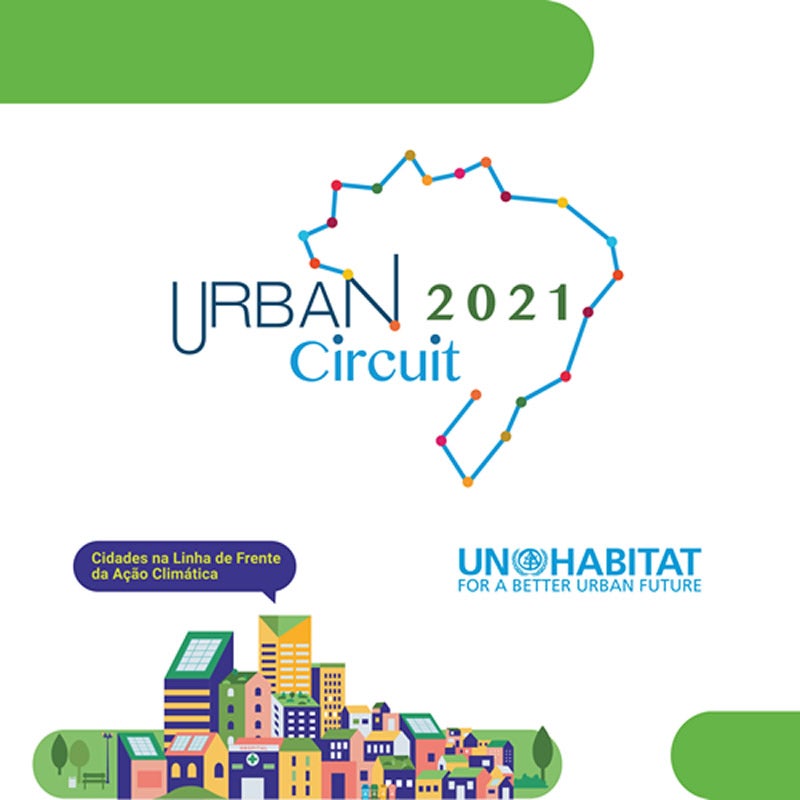 Rio de Janeiro, Brazil, 11 November 2021-- UN-Habitat Brazil officially closed the Urban Circuit 2021, an annual initiative that provides institutional support and visibility to events focused on discussing sustainable urban development during Urban October.
The Brazil office brought together various social actors to debate this year's theme: "Cities on the Front Line of Climate Action". The effort brought together 797 panellists and 232 moderators, drawing over 14,000 viewers and more than 30,000 views on the Urban Circuit YouTube channel. The event closed on November 1st.
In 2019, United Nations Secretary-General António Guterres declared that cities are where the climate battle will largely be won or lost. Urban spaces are responsible for around 70 per cent of global carbon dioxide emissions and approximately two thirds of energy consumption. The fourth edition of the Urban Circuit sought to draw attention to the urgency of building cities that are more inclusive, sustainable and resilient to climate change. For this reason, the initiative's closing event coincided with the opening of the United Nations Climate Change Conference (COP26).
The Urban Circuit 2021 gathered key actors to debate how to implement these fundamental changes in Brazilian cities.  Participants included representatives from city halls across the country, such as São Paulo, Rio de Janeiro, Fortaleza and Teresina; global city networks, like ICLEI and C40; a large number of civil society organisations and universities; and other UN agencies, including the World Health Organisation (WHO).
Seventeen graphic artists created 100 artworks about the 179 events, showcased at Arts Wall.
The initiative also promoted the Action Path, which included key campaigns related to climate change and sustainable urban development: Climate Action 4 Cities, Cities Race to Zero, Cities Race to Resilience and UN-Habitat's Donation Button.
Urban Circuit is UN-Habitat Brazil's main initiative to celebrate Urban October. In four years, the project has supported nearly 600 events, organised by members of international organisations, civil society, academia, and a wider audience interested in urban issues.