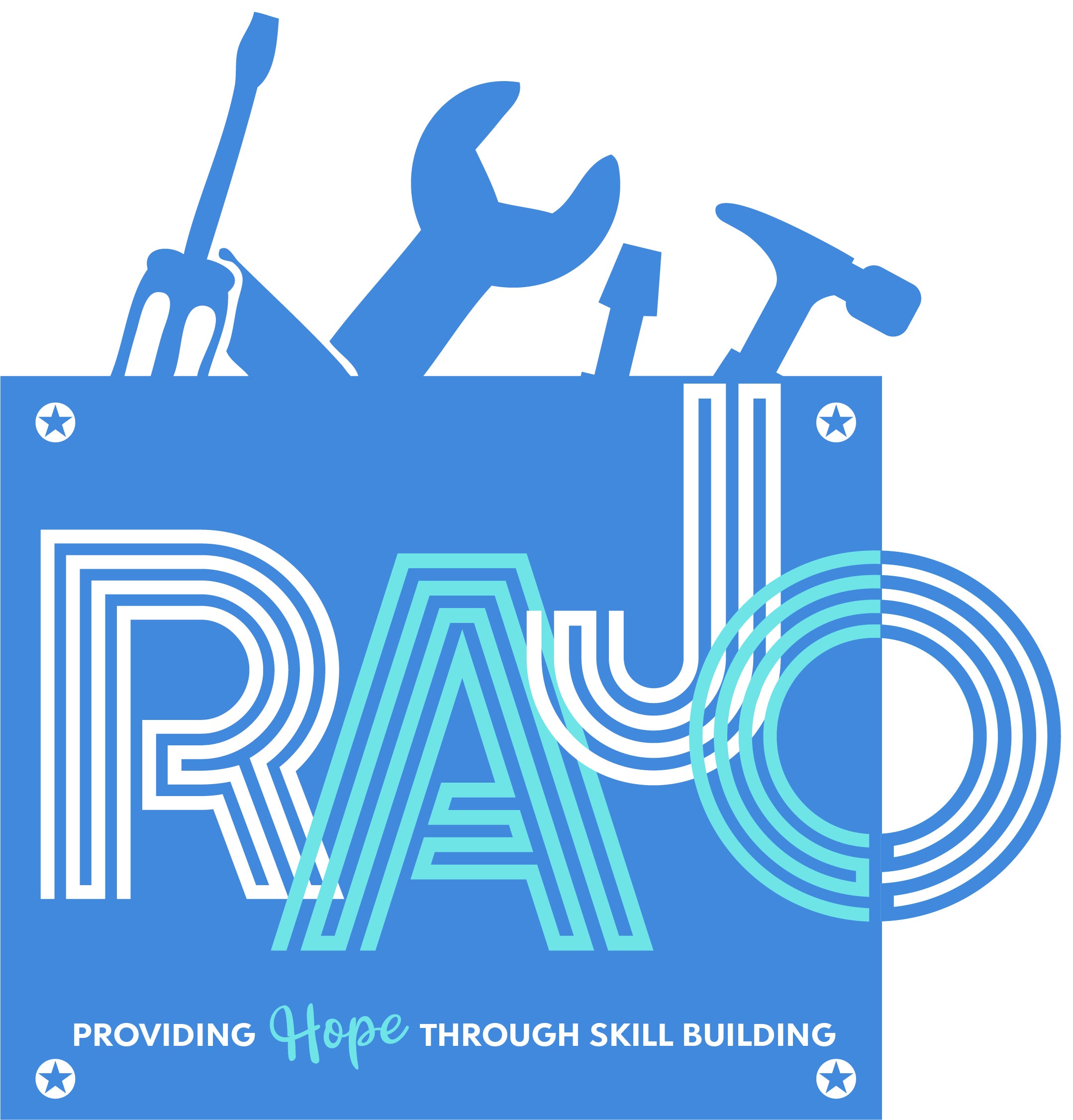 NAIROBI, 15 July 2019 – Project Rajo, a UN-Habitat construction and life skills training project that has trained young Somali women and men has been written about and photographed. Now this story has been turned into a podcast.
Rajo means hope, and the podcast is a refreshingly optimistic insight into the potential and ambition of the youth in this country. It's a lesser-known narrative – this story is one of a country rebuilding.
"Modern office buildings stand where once there were only crumbling walls. Popular restaurants are re-opening their doors," observes producer and co-presenter Maxine Betteridge-Moes in the podcast. "The Mogadishu airport, once off-limits to commercial airlines, now hosts daily international flights. More than 120,000 Somalis have voluntarily returned from asylum countries to set up businesses, build houses and invest in the land they call home."
Project Rajo was launched in November 2018 in three Somali cities: Mogadishu, Garowe and Kismayo, to provide youth with construction, entrepreneurship, ICT and life skills training. And despite just 11 per cent of the construction workforce in Somalia being women, half of the participants in the workshop were women.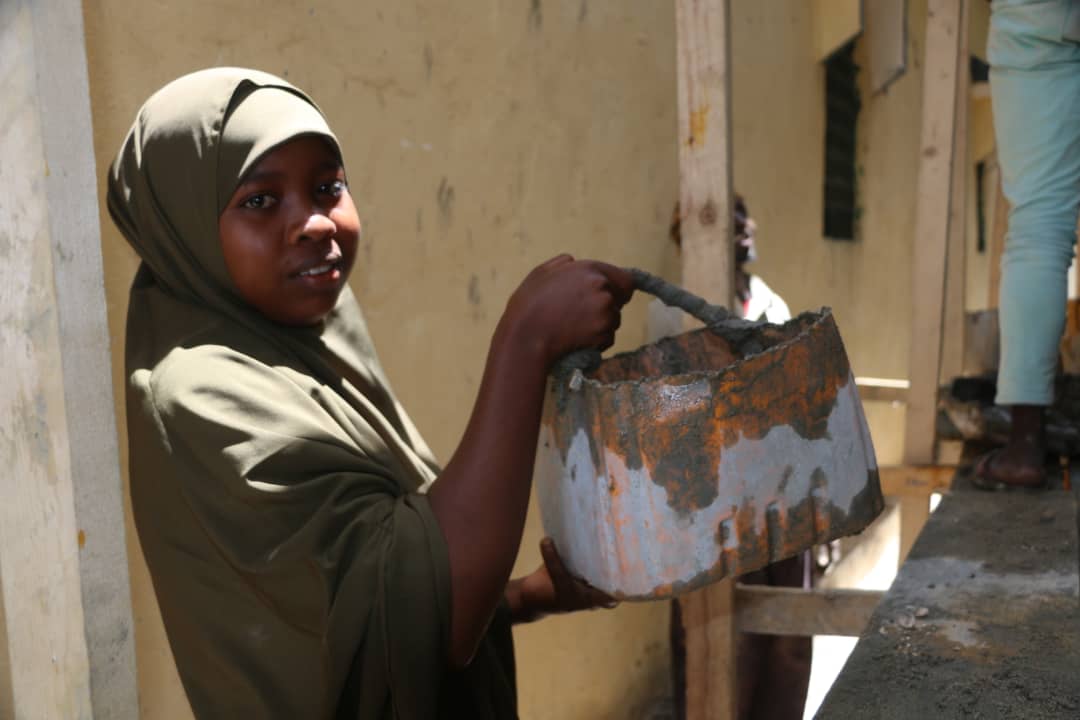 [UN-Habitat]
"Project Rajo has given me important skills to succeed in the construction industry," commented Anfac Adan Abdi a young woman who graduated from the project. "But more importantly it has given me a chance to feel empowered and confident in a male dominated industry," she added.
UN-Habitat's Executive Director, Maimunah Mohd Sharif, is also featured on the podcast. Speaking about the resilience of young people she said, "They have the energy, they have the creativity, the innovation and if we don't involve them, this will be a problem and there will be upheaval in the cities and communities."
Sharmaarke Abdullahi, UN-Habitat Programme Management Officer from the Youth and Livelihoods Unit, agrees with this. "Youth, and young boys in particular, are the prime targets for al-Shabaab. Young people join these groups because they seek an identity, a sense of belonging, a place in society, and respect," he noted. "Project Rajo was a fitting intervention to address the skills gap in the construction sector in Somalia. It meant we could boost youth employment, a key challenge to Somalia, and tackle deeper rooted issues."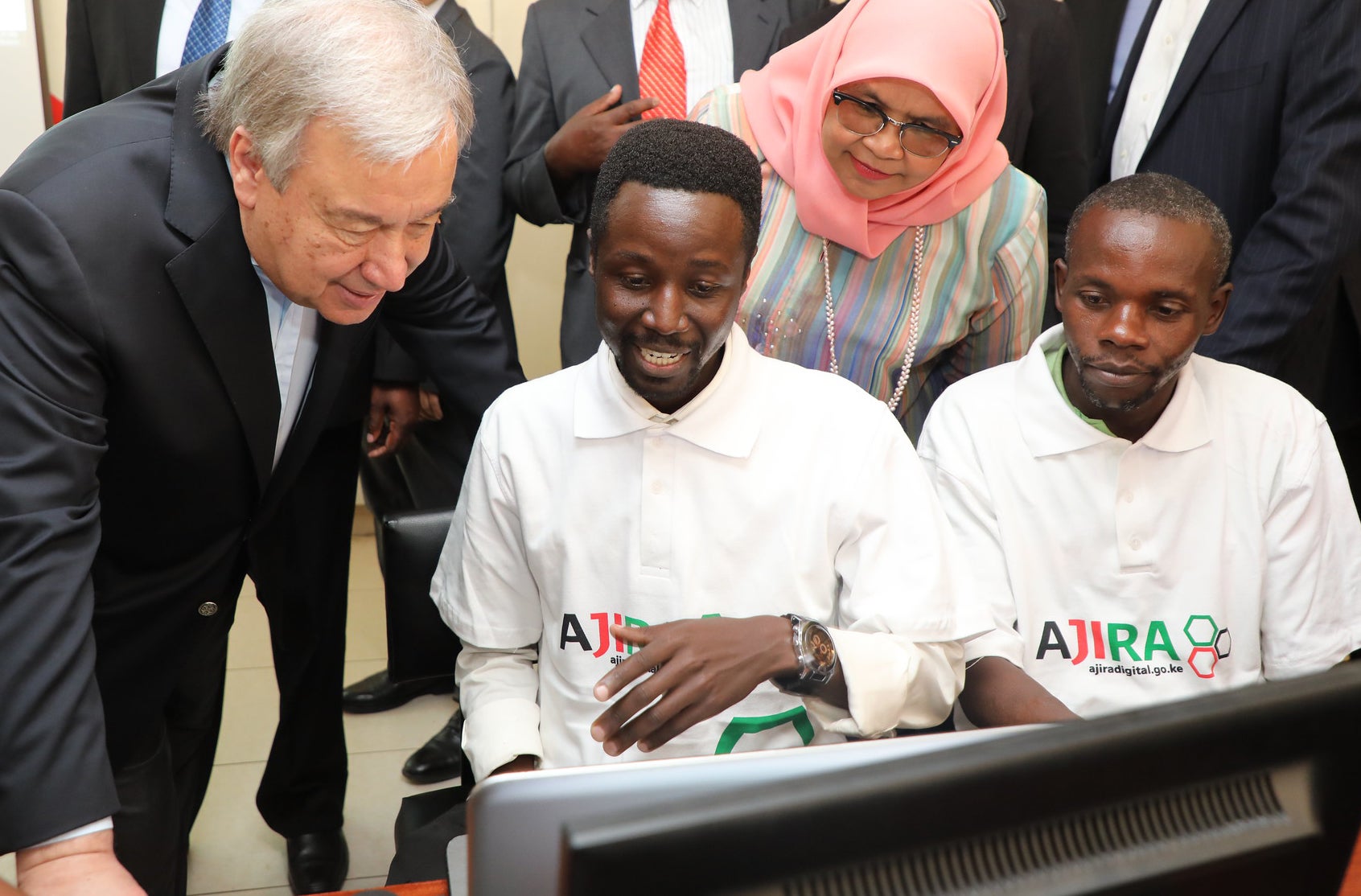 On a recent trip to Nairobi United Nations Secretary General Mr. Antonio Guterres and UN-Habitat Executive Director Ms. Maimunah Mohd Sharif chat with students at the ICT Training centre in Kamukunji Nairobi, Kenya.
[UN-Habitat/Julius Mwelu]
During his recent visit to Kenya for the African Conference on Counter-Terrorism Conference in Africa, UN Secretary-General António Guterres spoke on this same theme when he commented, "A study from the United Nations Development Programme on the threat of violent extremism in Africa found that lack of education and poverty were factors behind radicalization." He added, "Youth unemployment not only limits personal fulfilment and drains away hope, it also undermines social cohesion and could threaten security. We need to make a strategic investment in these young people through increased education, training and employment opportunities. Indeed, job creation for young people must be at the centre of any development strategy."
Project Rajo has certainly yielded results. By the end of the project 580 young people graduated from the training. The fourth and final episode of the podcast introduces some of the start up businesses that have been launched since the training programme ended.
Ms Sharif notes, "This is very important for us to get the youth involved so that they can create their future, and we become an enabler to facilitate their dreams, so we have a sustainable and resilient cities."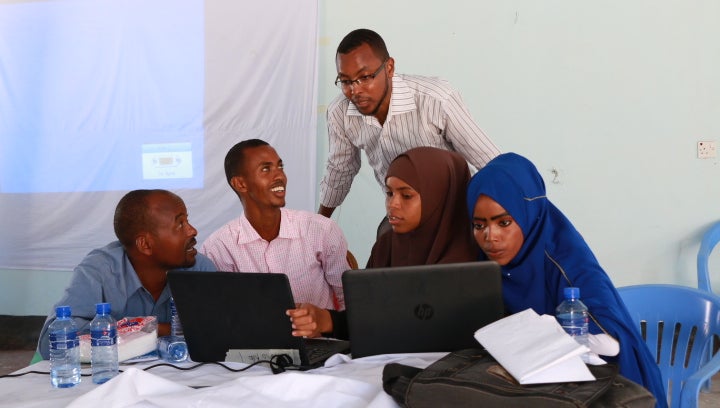 [UN-Habitat]
The launch of the podcast is timely, falling on World Youth Skills Day 2019. Around the world there are 1.2 billion young people aged 15 to 24 years, but this demographic are almost three times more likely to be unemployed than adults. In addition, women are more likely to be underemployed and under-paid.
UN Habitat's Youth and Livelihood Unit is one of the longest standing UN Youth programs in the UN system. For over 18 years it has been doing youth development work in 172 cities and 75 countries around the world.
Douglas Ragan, who leads this unit emphasized the longevity of this project, "Our team on the ground worked with local partners, and to ensure knowledge transfer and sustainability, Project Rajo partnered with state and federal governments, to develop a construction training manual so that future administrations and future participants can benefit from the project."
Project Rajo is a component of the Somali Strengthening Institutions for Public Works Project. The project is funded by the African Development Bank and it is implemented by UNOPS and UN-Habitat Youth and Livelihoods Unit in collaboration with UN-Habitat's Somalia Programme in collaboration with the Youth and Livelihoods Unit. Project Rajo is implemented in coordination with the Ministry of Public Works, Reconstruction and Housing in Jubaland and Puntland, Somalia.
[UN-Habitat]
Article: Aoibheann O'Sullivan
Podcast series: Produced & co-presented by Sharmaarke Abdullahi & Maxine Betteridge-Moes for UN Habitat's Youth and Livelihood Unit.
Photos: UN-Habitat Youth