14 April 2021. Beirut, Lebanon - To promote evidence-based programming and coordination among state and non-state actors, UN-Habitat and UNICEF have jointly completed 28 profiles of disadvantaged neighbourhoods across Lebanon. The neighbourhoods were selected from a list of 498 most disadvantaged areas, identified and ranked nationally. This collaboration responds to the long-standing need for reliable, multi-sectoral spatial data required to inform sustainable development and humanitarian response by all actors.
Multiple shocks and challenges in Lebanon, ranging from the Syrian refugee crisis, to socioeconomic and financial crises, the COVID-19 pandemic, and recovery and reconstruction efforts in the wake of the Beirut Port blast, clearly demonstrate the need for data-led interventions that address the most pressing needs of residents and inform a holistic recovery effort. Additionally, such data supports local authorities and other state and non-state entities to mitigate vulnerabilities for all population groups living together, regardless of their gender, age and nationality, which in turn helps to promote social cohesion.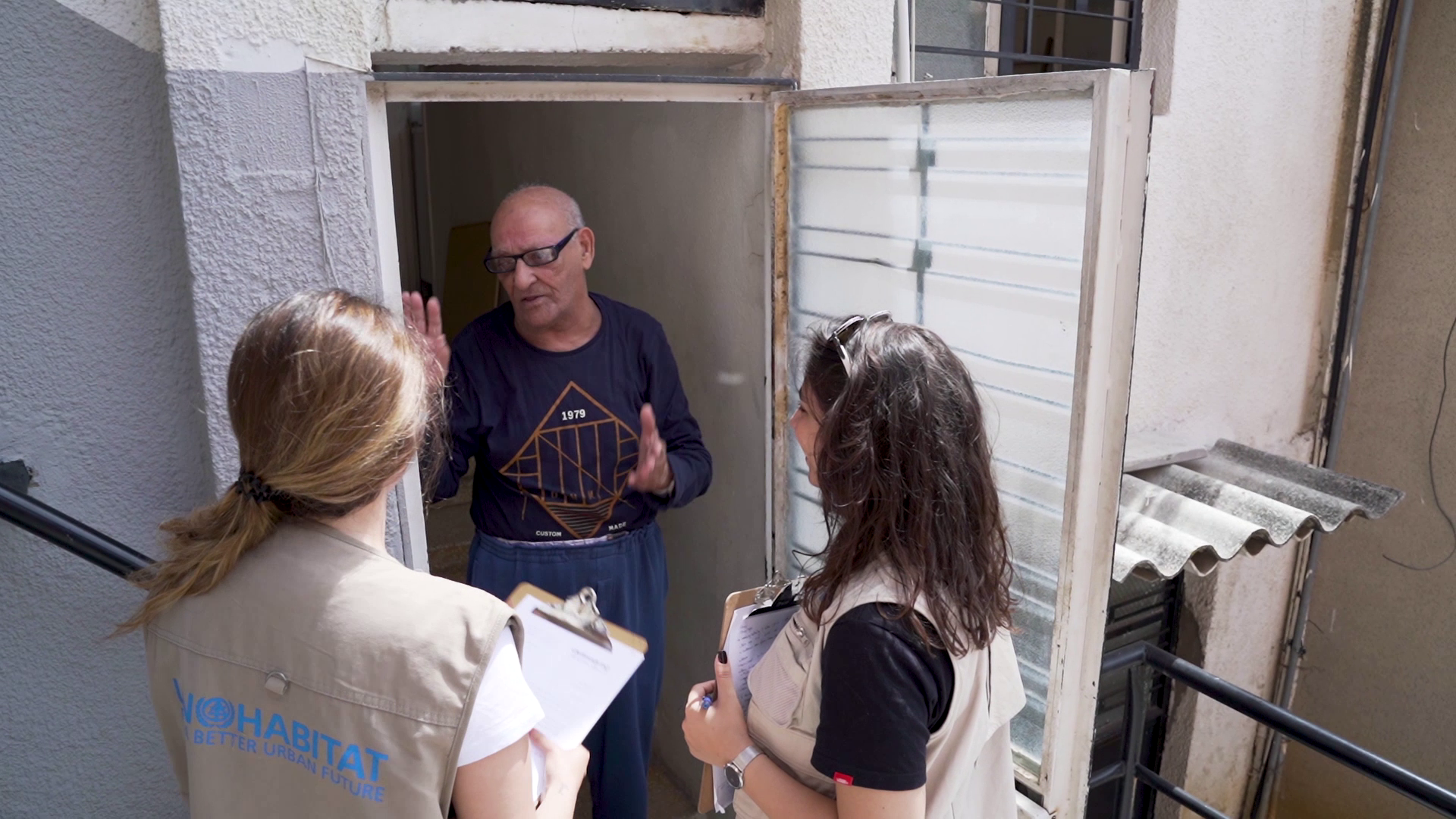 Findings from 28 neighbourhood profiles informed the work of UN-Habitat and its partners in Lebanon, targeting vulnerable and marginalized populations in these poor urban areas. In Sabra, Beirut, for example, the findings of the neighbourhood profile informed the Norwegian funded El-Jazzar Street multisectoral upgrading implemented by UN-Habitat. Residents, many of whom are vulnerable Lebanese, Syrian and Palestinian refugees, now enjoy enhanced living conditions following the renovation and weatherproofing of building facades, and the rehabilitation of soft mobility and storm water networks.
The 28 neighbourhood profiles have been published on an interactive, user-friendly online portal. Each neighbourhood can now be explored based on analysis of various sectors including water and sanitation, child protection, local economy and livelihoods, and much more. Within the portal, there is a geoportal that presents mapped data of all profiled neighbourhoods and a database for cross-neighbourhood comparison of key statistical data sector-by-sector.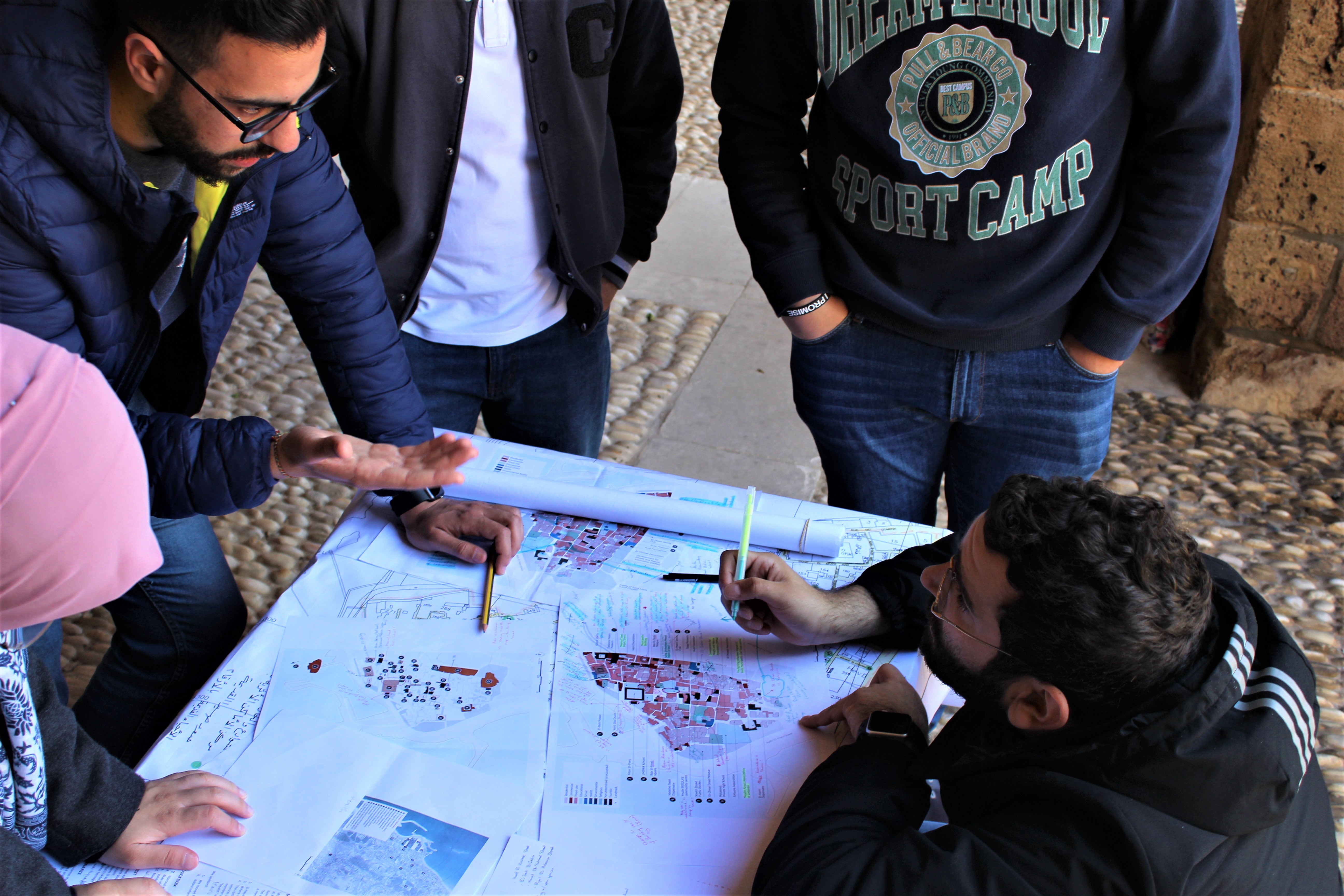 To promote uptake of data in the neighbourhood profiles and use of the portal by local authorities, United Nations agencies, local and international NGOs, and civil society groups UN-Habitat and UNICEF held nine interactive workshops in 2020 for different profiled neighbourhoods.
Following one of the workshops, municipal board member of Zahle, Maakala and Taanayel municipality, Abou Younes observed that "the study is complete and comprehensive, revealing the neighbourhood's problems and its pros and cons, and can be applied to projects that meet the needs of the neighbourhood."
The workshops are complemented by two tutorial videos that enable users to navigate different components of the portal and geoportal. A forthcoming comprehensive bilingual toolkit will serve as a reference and guide to using the profiles to their maximum potential.
UN-Habitat has also extended its urban profiling methodological approach and tools to assess living conditions in other areas with varying levels of vulnerability. One such effort resulted in publication of the Hamra Neighbourhood Profile, undertaken by UN-Habitat and RELIEF Centre.
UN-Habitat's city profiles including those developed for Tyre and Tripoli serve as references for multi-sectoral and sustainable planning of these cities. The city and neighbourhood profiling work undertaken by UN-Habitat is a vital resource for national and local urban development stakeholders alike in their collective efforts to set Lebanon on the path towards sustainable development