11 March 2022 - A UN-Habitat workshop has resulted in government officials, civil society leaders, inter-governmental and non-governmental officials in Liberia receiving the needed skills in planning and performing comprehensive assessment of New Urban Policy (NUP) for their country.
Last month's workshop, co-organised by the Ministry of Internal Affairs, was conducted as part of the overall NUP process to formulate an integrated approach to the policy planning and implementation at the national level.
The NUP is designed as a long-term initiative to support the implementation of a global urban agenda for sustainable urbanization, including the New Urban Agenda (NUA), the Sustainable Development Goals and the Paris Agreement.
To achieve success, the NUP –through participatory workshops such as the one held -- gives national stakeholders such as technicians from various ministries and agencies, civil society organisations, media, women's group, and youth a forum to engage and voice their needs and challenges.
Organisers hope that the attendance of 41 participants from 15 institutions in the discussions could lead to agreement on policy's vision, objectives, principles, options, strategies and actions to be included in the policy.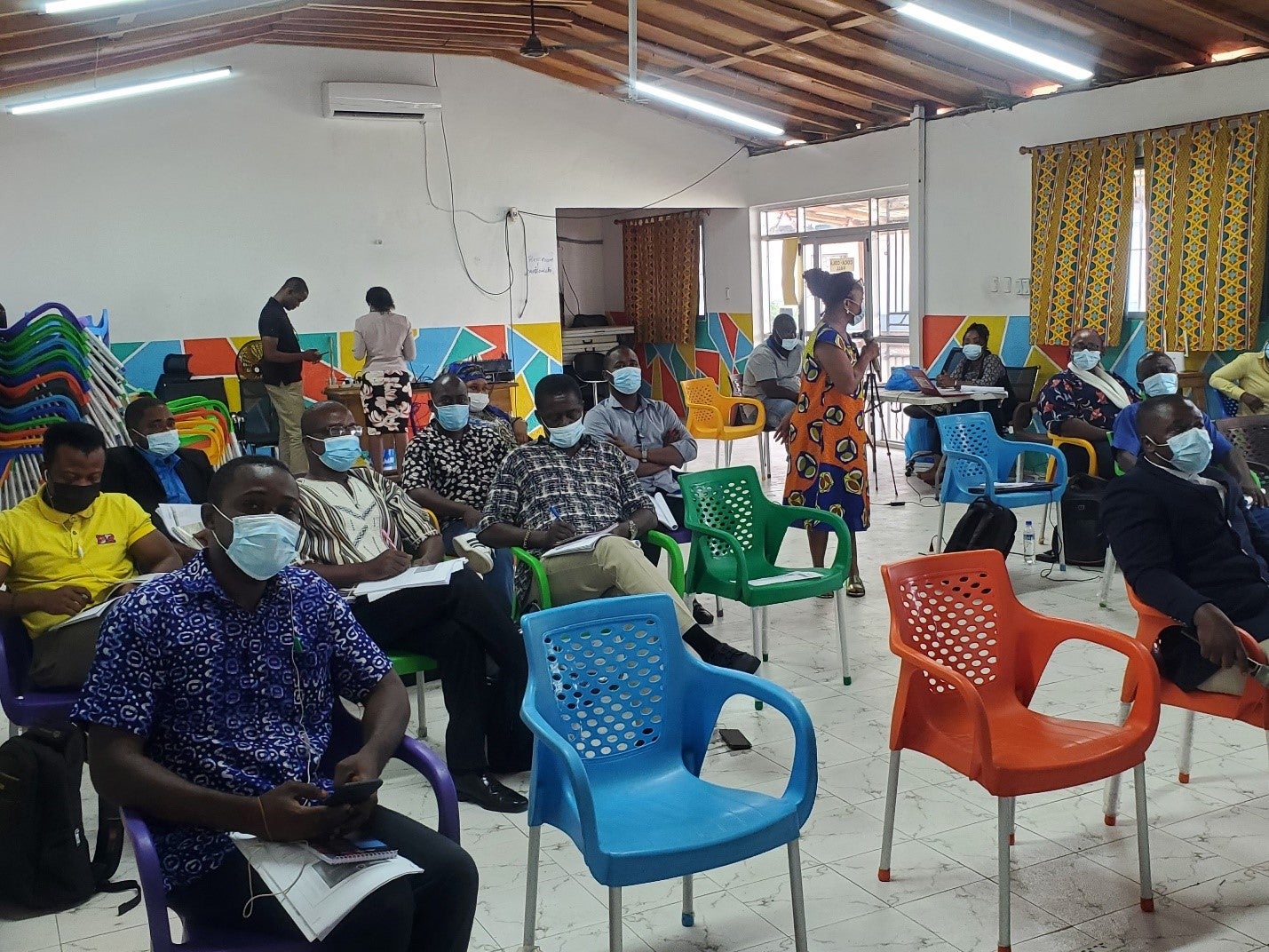 [UN-Habitat]
In his opening remarks, Jimmy Bokay, the Director of Regional and Sectorial Planning at the Ministry of Finance and Development Planning, pointed to the importance of the NUP development process, which is being driven by the Ministry of Internal Affairs and supported by the UN-Habitat.
''The Ministry of Internal Affairs is pleased to be co-hosting the Liberian NUP Technical Support Team Workshop with UN-Habitat. This is an important workshop that will aim at adopting recommendations for the Formulation of the National Urban Policy. IT is hoped that the NUP Formulation phase will be completed this year, for subsequent implementation happening soon thereafter,'' Emmanuel Wheinyue, the ministry's technical focal point told the audience.
The NUP process in Liberia is anchored in close partnerships with the line Ministry of Internal Affairs, the National Habitat Committee, and the Technical Support Team for NUP.
The first stage of he NUP, the feasibility phase of the project, was completed in 2017. The summarised outcomes from the feasibility phase provided the context of the urban challenge analysis for Phase II, the diagnostic phase, which started in 2018 and was completed in 2020.
The United Nations Human Settlements Programme (UN-Habitat) with the aid of the Booyoung Funds is supporting Phase III, the formulation phase, of the NUP, which will focus on the drafting and validation of the policy with all urban stakeholders.
NUP was selected as one of 10 thematic Policy Units, affirming its instrumental nature for the implementation of the New Urban Agenda. Subsequently, the NUA has given explicit emphasis to the importance of NUPs as one of the five implementation pillars and commits to taking measures to enhance governments' ability to develop and implement over-arching policies (United Nations, 2016b). NUPs have also been proposed as a monitoring tool for the SDGs through Indicator 11.a.1.