Abu Dhabi, 12 February 2020 – Fifteen representatives from major foundations and philanthropies put their heads together during the Tenth  World Urban Forum (WUF10) to innovate on ways to help the international community achieve the Sustainable Development Goals (SDGs) by the 2030 deadline.
Several speakers during WUF10, the first UN meeting during the Decade of Action leading to 2030, emphasized this requires the collective action by governments, civil society,  business, and philanthropic organizations.
Speaking during the Roundtable, Mr Anthony Pipa from the Brookings Institute proposed a philanthropy commission to think systematically on how philanthropy can support the SDGs.  
Mr Stefan Germann, the CEO of Swiss Fondation Botnar, said for many people over the age of  30, "we are living in a digital world with  analogue minds".
He highlighted new innovations from big data and technology aimed at changing the world in a profound manner and in particular making cities better for children and youth.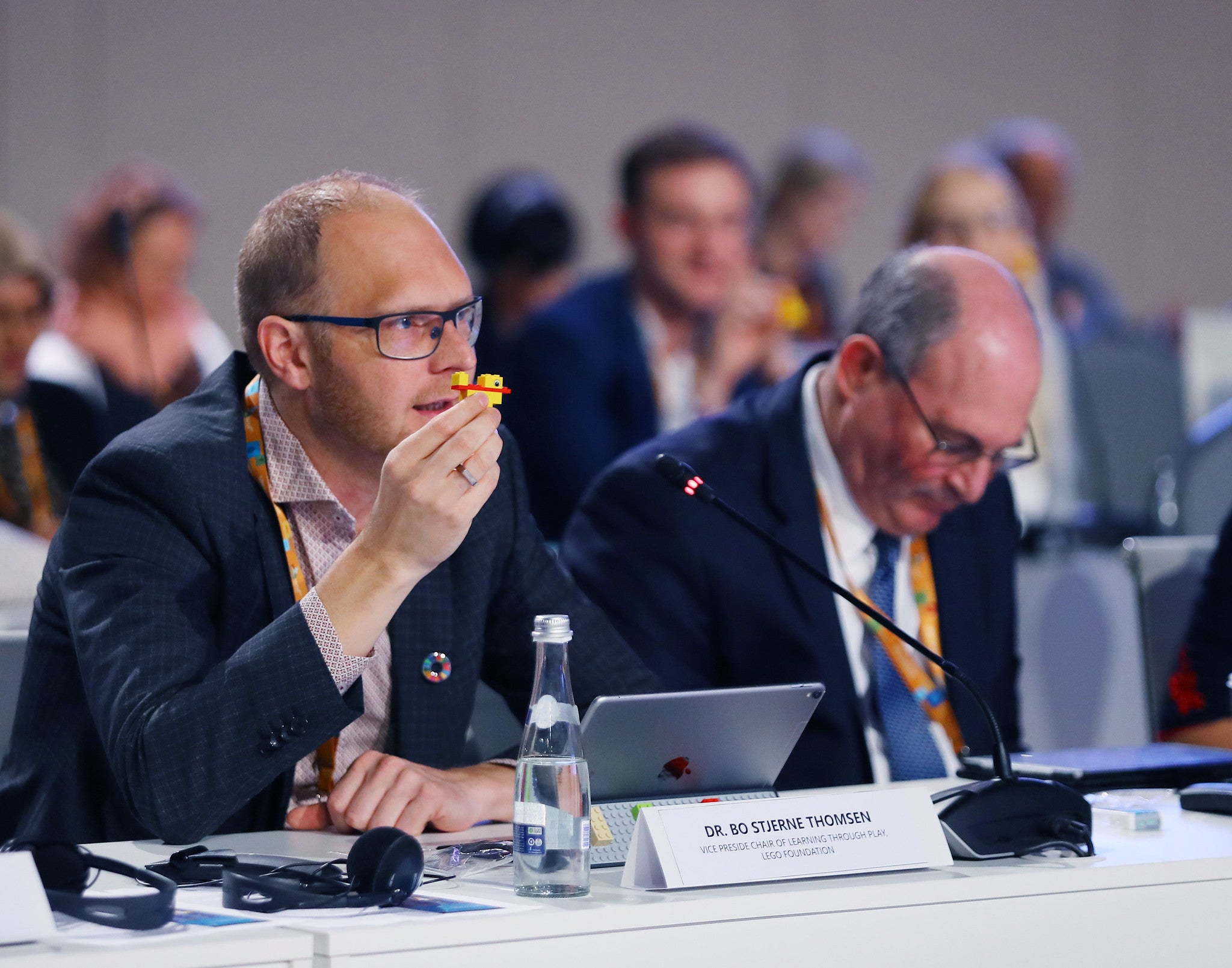 Dr. Bo Thomsen, Vice President of LEGO Foundation
UN-Habitat
Dr. Bo Thomsen from Lego Foundation engaged the 150 strong crowd person in a learning through play exercise to show that with the same tools, in this case, six blocks of Lego, individuals can all come up with different innovative solutions to the same problem.
UN-Habitat's Director of External Relations, Strategy, Knowledge and Innovation, Ms Christine Knudsen, said "Foundations represent a powerful group who have the knowledge, influence, research, resources and the agility to accelerate global and  local actions to achieve the SDGs".
According to the Addis Ababa Action Agenda, achieving the SDGs by 2030 requires $3 to $5 trillion in annual investments. There are calls for improved approaches to mobilizing capital, through blended  finance, increased impact investment financing and philanthropy, with more collaboration to leverage results on different financing mechanisms.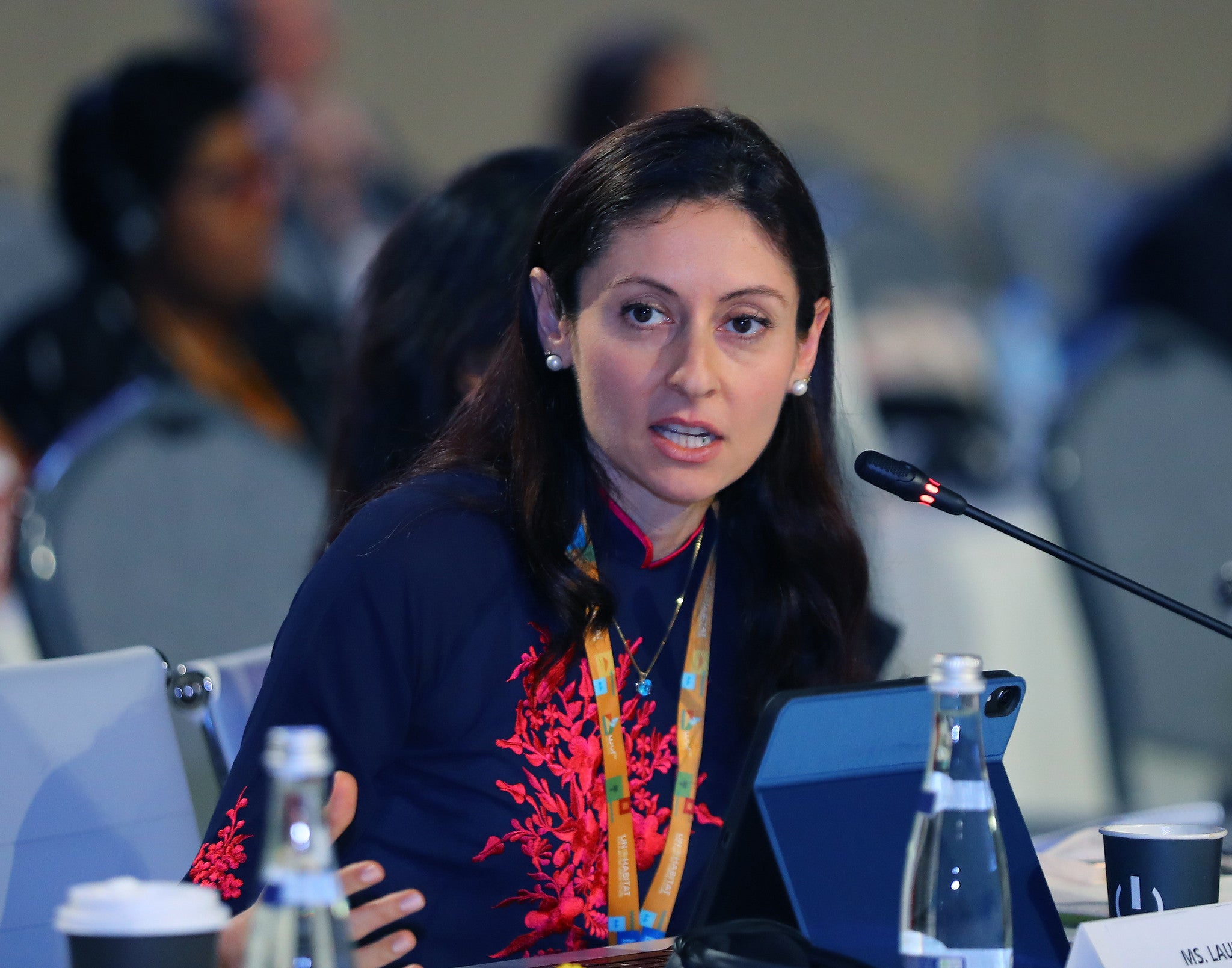 Ms. Lauren Sorkin Executive Director of the Global Resilient Cities Network
UN-Habitat
Other Foundations at the Roundtable include Yayasan Hasanah (Malaysia), Toll Brothers (USA), Prince's Foundation (UK), Ax:son Johnson Foundation (Sweden), Aga Khan Trust for Culture (Switzerland), Fund for Global Human Rights (USA), Reall (UK), Arcadis (Netherlands), Tata Trust (India), Lego Foundation (Denmark); and Fondation Tunisie pour le Developpement (Tunisa).