Abu Dhabi, 14 February 2020 – More than 200 urban experts and professionals came together at the World Urban Forum to discuss the most pressing issues facing the world today: rapid urbanization and its impact on communities, cities, economies, climate change and policies.
The event marked the launch by UN-Habitat together with the University of Oxford, Tsinghua University, Institution of New Economic Development (iNED) and several other research institutions of the publication called Future Cities, New Economy, and Shared City Prosperity Driven by Technological Innovations, featuring contributions from the UN-Habitat Executive Director Ms Maimunah Mohd Sharif and Mr Justin Yifu Lin, the Dean of Institute of New Structural Economics at Peking University.
Speakers shared best practices on how they are achieving the Sustainable Development Goals using new technology. At the event, Mr. Marco Kamiya from UN-Habitat introduced the newly founded Knowledge and Innovation Branch which is calling for global thought leaders to contribute to new urban solutions.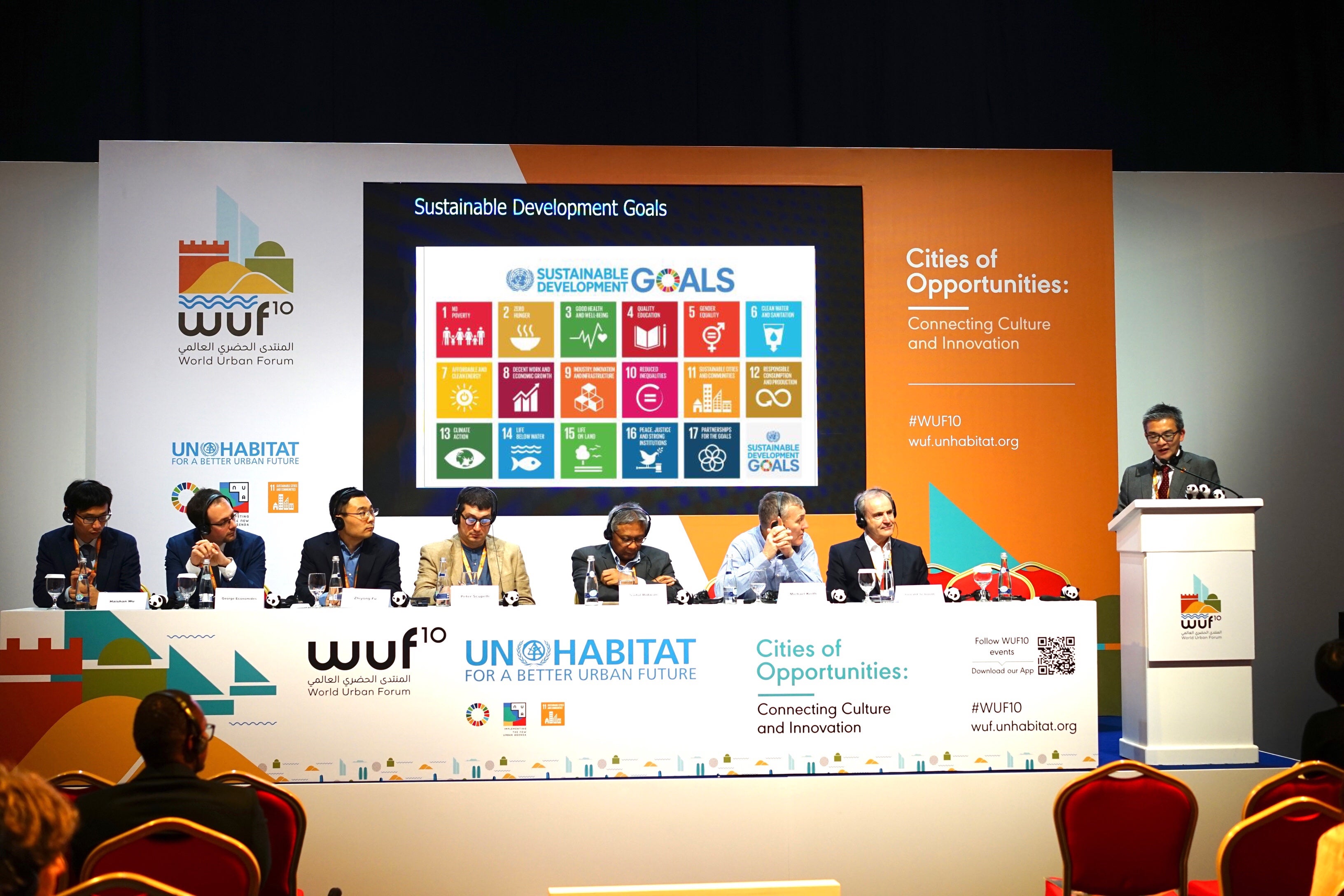 Professor Michael Keith, Director of Oxford Programme for the Future Cities and Peak Urban, introduced a framework through which technological change could be harnessed by cities that are reflexive and flexible in their response to technological disruption. Professor Peter Scupelli, Director of the Learning Environments Lab at Carnegie Mellon University, said that to adapt a Human-Centered Design Thinking is necessary for achieving SDGs. Mr. Saiful Ridwan, Chief Enterprise Solutions Officer at the United Nations Environment Programme (UNEP), shared user cases on using mobile technology and community inclusion cryptocurrencies for PET recycling. Ms, Mingxiao Zhao, from the Institution of New Economic Development (iNED), introduced the innovation strategy and master plan of Chengdu . The innovation strategy is unleashing great potential of new economy and stimulating sustainable development and inclusive growth. 
This event is specially supported by the Chengdu People's Municipal Government of China. Chengdu, is a megacity in western China with over 20 million inhabitants and is looking to expand. The city has taken many innovative measures to enhance the efficiency and effectiveness of local governance. In collaboration with UN-Habitat under a MoU, Chengdu is building the world's largest urban eco-park system covering an area of 1,275 square kilometers.  
In addition, the city set up a special government department-Chengdu New Economic Development Commission ("NEDC"). NEDC introduced "List of City Opportunities", which includes digital governance, public services, and public placemaking which have new opportunities and created new markets for businesses.