The tenth Session of the World Urban Forum (WUF10) is being held at Abu Dhabi's National Exhibition Centre (ADNEC) from 8-13 February 2020 under the theme of "Cities of Opportunities: Connecting Culture and Innovation". The forum brings together thousands of international urban experts and professionals to exchange insights and experience on urban challenges and solutions of the decade.
On February 10th, at the event "Future cities, New economy and Shared City Prosperity Driven by Technological Innovations". Mingxiao Zhao, from Institution of New Economic Development (iNED), shared the innovation strategy and master plan of Chengdu. The strategy is unleashing great potential of new economy and stimulating sustainable development and inclusive growth.
Chengdu, with more than 4500 years of civilization and known as "the land of abundance", is a megacity centered in western China with more than 20,000,000 habitats. The city is expanding outward and upward to inhabit an increasing number of citizens, therefore the municipality took many innovative measures to enhance the efficiency and effectiveness of local governance.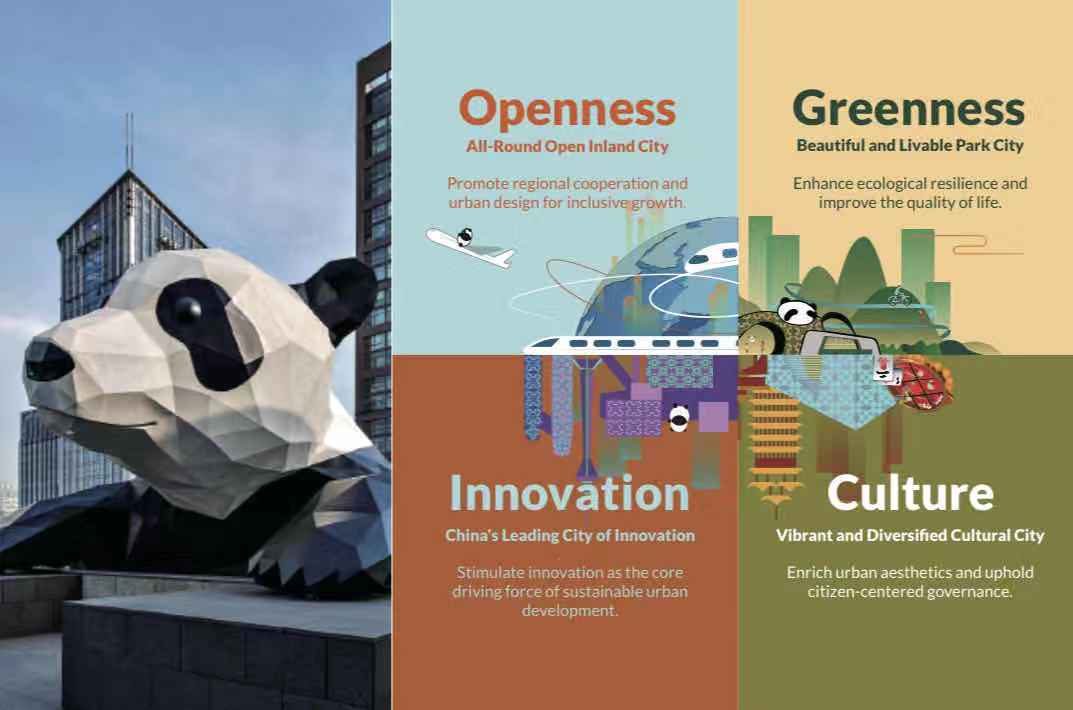 Chengdu has been collaborating with UN-Habitat on the development of 'Park City' aiming to reserve natural landscape as much as possible. Up to date the city is building the world's largest urban eco-park system covering an area of 1,275 square kilometers.
Catching up with the development of the Fourth Industrial Revolution, the city is pioneering to test new products, services and business models embedded in real life scenarios. The city set up a special government department-Chengdu New Economic Development Commission ("NEDC"). NEDC aims to facilitate coordination among other departments within the government to remove institutional barriers hindering the incubation of innovation. NEDC introduced "List of City Opportunities", which includes digital governance, public services, and public placemaking, and many other application scenarios. The list has announced a plethora of new opportunities and created new markets for businesses. At the same time, the list also encourages greater market competition, and enhances the transparency of public procurement.
As the former Senior Vice President and Chief Economist at the World Bank and Dean of Institute of New Structural Economics Justin Yifu Lin noted in the foreword of the discussion paper Future cities, New economy and Shared City Prosperity Driven by Technological Innovations, it is extremely meaningful for regions and cities like Oxfordshire and Chengdu to pioneer how to develop and govern the new economy.
To achieve sustainable urbanization requires collective wisdom and innovation to create equitable opportunities and meaningful livelihoods for everyone in the cities.