Mtwapa, Kenya, 15 April 2020 - Two informal settlements on the Kenyan coast are well prepared for COVID-19 thanks to support from UN-Habitat's Participatory Slum Upgrading Programme (PSUP). The residents of Majengo and Mzambarauni have three water kiosks provided by the programme for affordable fresh water which also function as handwashing stations and local women's groups produce soap for them at low cost.
PSUP is working with the County Government of Kilifi, and a local NGO "Shining Hope for Communities" to set up 20 additional handwashing facilities with the communities in the next week.
Youth groups will conduct door-to-door education campaigns, explaining the importance of washing hands properly, wearing a facemask, keeping social distance if possible and recognizing symptoms of COVID 19 in time. They will also provide the elderly and those at risk with clean water from the water kiosks.
Community Health Volunteers who concentrate on health issues in the community will be trained through PSUP by the local government to take over COVID awareness activities, collect data about the health status of village residents and contact the authorities if they find positive COVID-19 cases and provide emergency aid in the event of an outbreak, especially for socially deprived families and the most vulnerable and people at risk. The training will take place at the community centres set up as part of the Programme.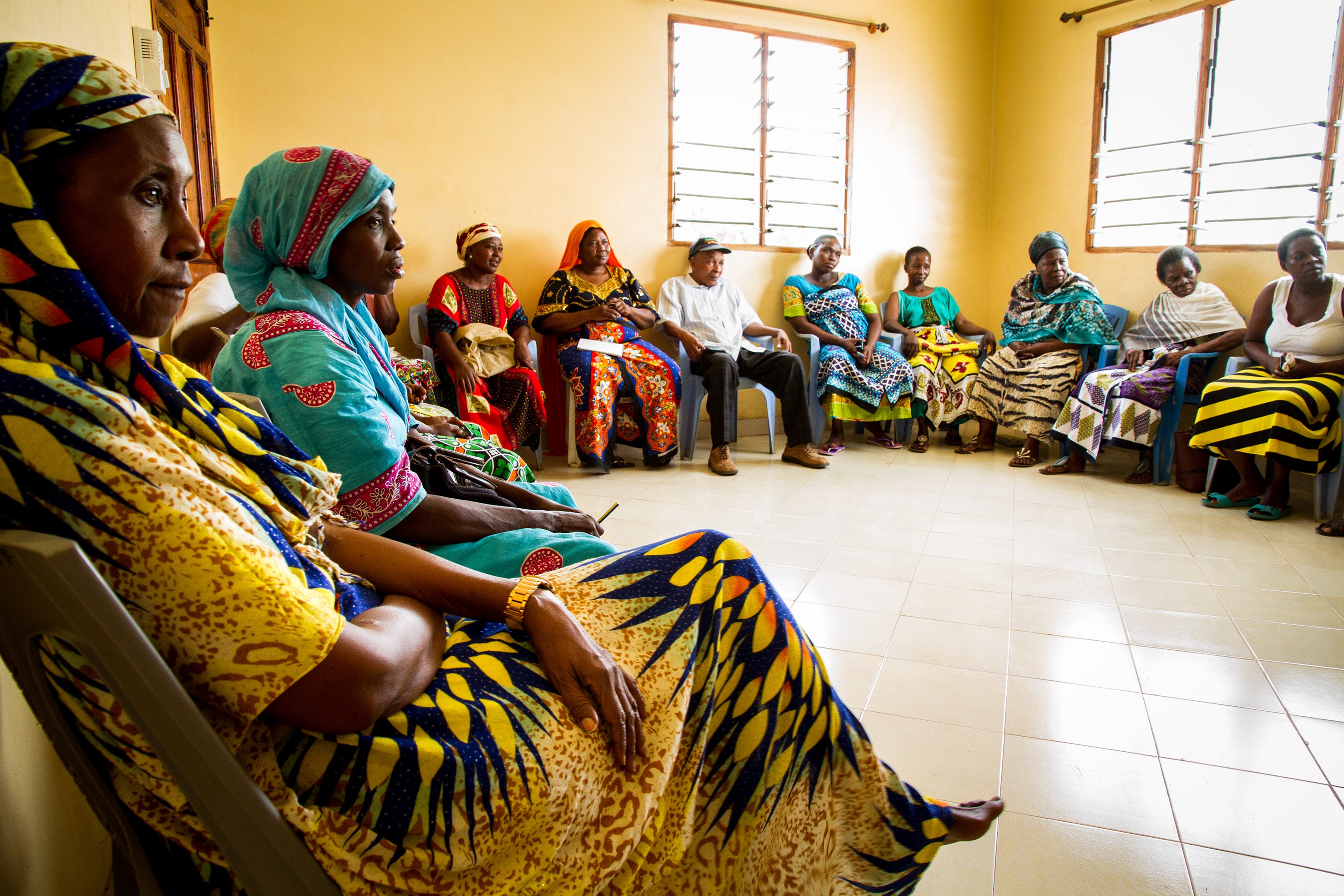 A network of Community Health Volunteers established as part of the Participatory Slum Upgrading Programme in informal settlements on Kenya's coast are set to play a critical role raising awareness in the local community about COVID-19
[UN-Habitat/Kirsten Milhahn]
"Our community centres which we have put in place with the help of PSUP are now being put to good use," says Albert Njama, PSUP project coordinator in Majengo.
The residents of Majengo and Mzambaruni have been running the water kiosks with affordable drinking water since 2014 and organize rubbish collection helping the population to stay healthy.  Mtwapa is seen as a role model for sustainable prevention in informal settlements for other programme countries.
More information about the project is available on
"Our village was facing chaos"