Nairobi, 13 May 2022 -- UN-Habitat and the Urban Electric Mobility Initiative (UEMI) have launched a publication on the role of electric mobility in cities providing recommendations and principles to implement electric mobility strategies.
Policymakers, city planners, engineers, and entrepreneurs will find this guidance useful in their continued efforts to foster a more sustainable urban future.
The publication, "Integration is key: the role of electric mobility for low-carbon and sustainable cities" was developed with support from the Urban Pathways and SOLUTIONSplus projects, and was launched in cooperation with the City of Kigali, the Rwandese Ministry of Infrastructure (Mininfra) and the members of the Rwanda E-mobility committee.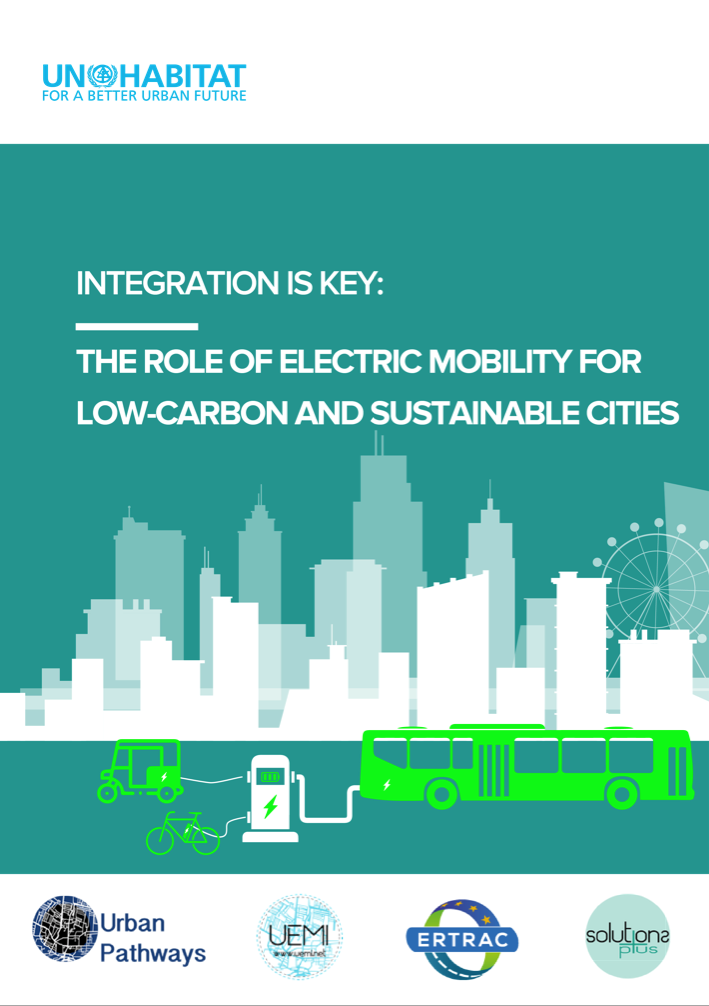 Cities provide many opportunities for unprecedented socioeconomic development and innovation. At the same time, the demand for resources to meet the needs and aspirations of this increasing urban population is growing, a development often dependent on the increasing use of fossil fuels.
Greenhouse gas emissions from the transportation sector are growing faster than any other energy-end use sector. Conventionally fuelled vehicles are also a major source of urban air pollution.
Meeting the mobility needs of citizens while reducing emissions and air pollution from the transport sector, therefore, requires urban planners and policymakers to shift their focus from planning for personal cars to planning for low-carbon mobility by promoting public transport, shared mobility and improved walking and cycling infrastructure and facilities.
Simultaneously, a shift towards renewable energy is also pivotal to reducing the sector's reliance on fossil fuels. Guided by the New Urban Agenda, cities must align their transport, climate, energy and urban development plans to achieve both the Sustainable Development Goals and the Paris Agreement goals.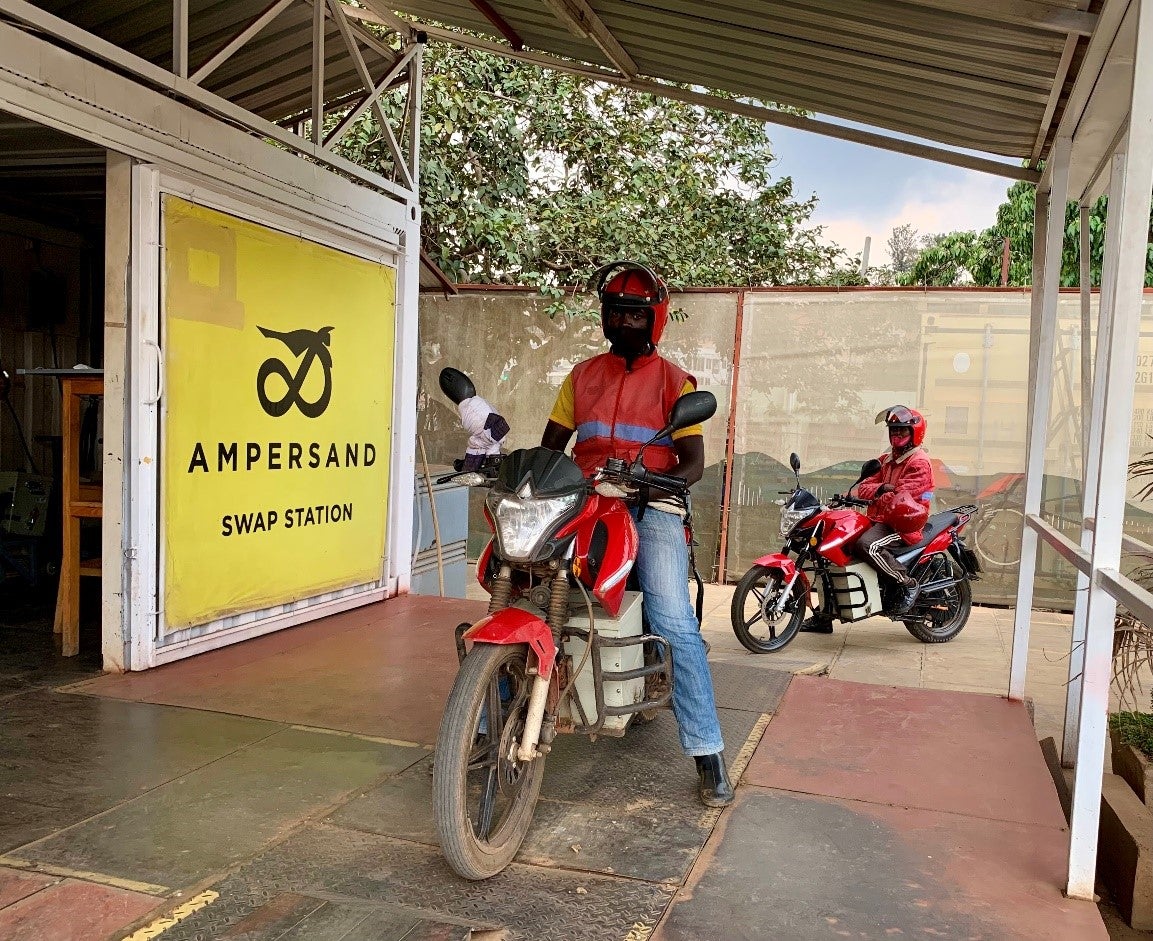 Motorcycles entering Battery Swopping Station in Kigali
[UEMI/Emilie Martin]
The publication emphasizes that electric mobility solutions should be part of a new culture of integrated mobility planning, focusing on high quality public transport services, well integrated with shared mobility options, walking and cycling.
For cities to fully benefit from the transition to electric mobility, these efforts need to be implemented in the overall context of better and more compact urban planning with a focus on accessibility and urban liveability. This will require close collaboration between public and private actors in which governments can bring forward enabling regulatory frameworks and provide incentives to encourage the uptake of electric mobility.
The publication launch was done during the 3rd meeting of the Rwanda e-mobility committee that brings together different stakeholders working in the e-mobility space in Rwanda. The government of Rwanda serves as a model for a rapidly urbanising country supporting the adoption of e-mobility by developing a policy framework that supports the electrification of public and shared vehicles as an effective electrification strategy.
The publication proposes the following 10 key principles to successfully implement e-mobility in cities:
Integrate electric mobility in the context of improved urban planning and in a balanced "Avoid-Shift-Improve" framework
Prioritize people and public transport over private cars
Plan and design to accommodate a rich mix of electric mobility options integrating active and high-capacity modes of transport
Identify opportunities for multimodal transit hubs through the strategic location of electric mobility charging infrastructure
Design an integrated transport policy approach seeking synergies between national and local measures
Build cross-cutting institutional cooperation
Engage with all relevant stakeholders across multiple sectors, strengthen public-private partnerships, and create co-ownership of the transition
Promote equity and inclusion in the deployment of electric mobility
Increase the share of renewable energy sources and move towards a zero-emission future
Provide adequate access to information on electric mobility to users
The publication can be found here