Ras El Amoud, East Jerusalem, 13 June 2019 - "I like the slide and the swing very much," said young Ali Atteya as he watched his friend's play on the jungle gym. "And I am happy that there is a safe place for me and my friend to meet and play instead of playing in the street."
Ali and his friends were playing at yesterdays opening of the new children's playground in the Ras El Amoud neighbourhood, East Jerusalem. The initiative to develop the disused plot of land into a playground was led by a group of women from the community. The multicoloured playground will benefit over 14,000 residents, and was supported by UN-Habitat and the Spanish Cooperation AECID.
"We succeeded in transforming a neglected space into a safe playground for our children," said Ms. Abeer Hameeda Abu Ramouz, the representative of the women's group. She also explained the positive impact such a project will have on the local community especially the children.
"This initiative has proven that small, tangible interventions have great impact in terms of creating results on the ground that enhance the quality of the living environment, support the resilience of the community, and create safe and accessible public spaces," said Zeyad Elshakra, UN-Habitat Head of Office in Palestine.
Lack of public spaces and green parks in urban areas negatively impacts on the quality of daily life for city residents all over the world. It is also dangerous for children as many end up playing in the streets. Creating public spaces that are safe, inclusive and accessible for local residents is a key aspect of good urban planning and design.
This initiative is part of the "Supporting the Palestinian's Right to Development in East Jerusalem" project funded by the Spanish Cooperation AECID and aims to provide planning support and tangible interventions that enhance the quality of the living environment for the residents.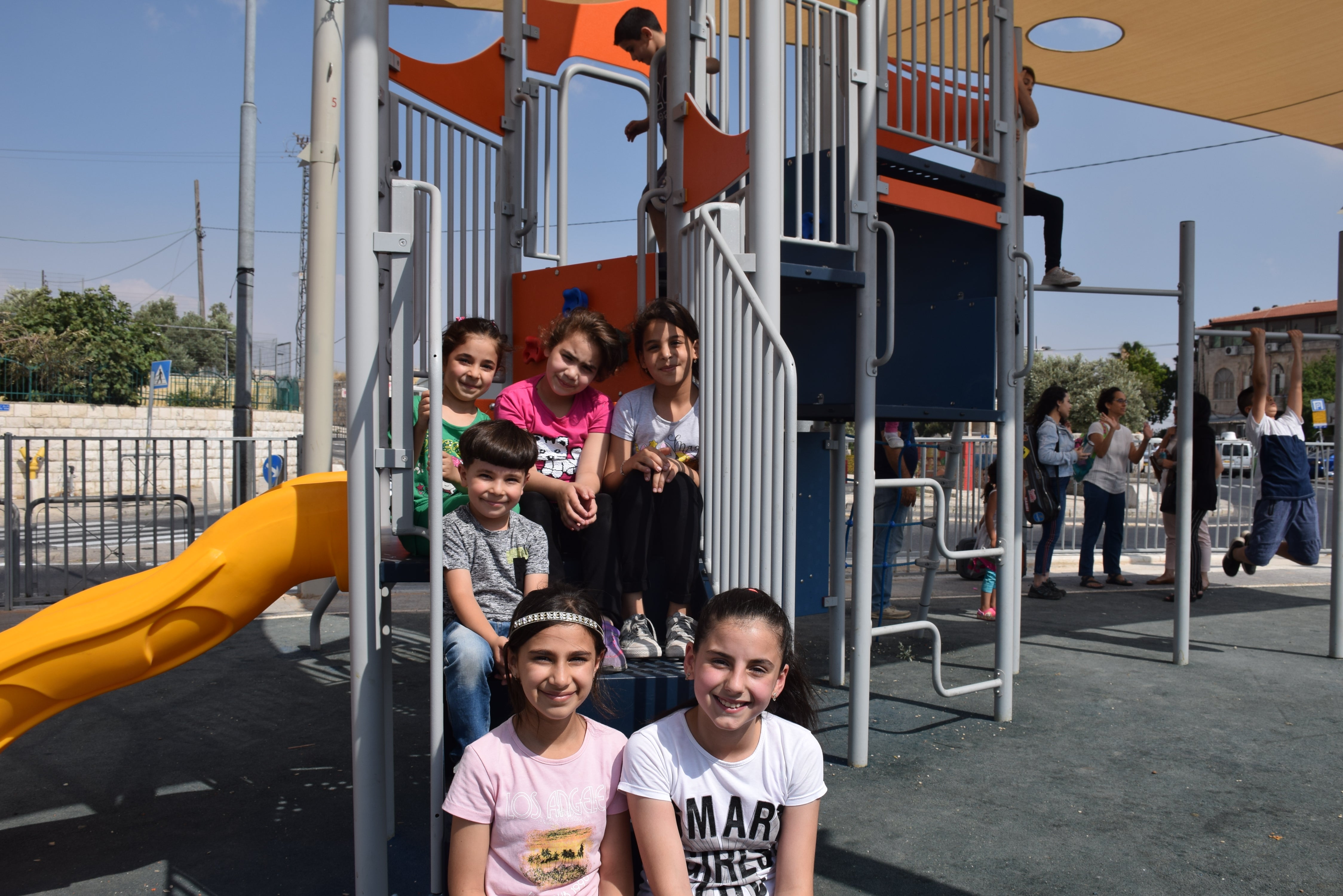 Young people from Ras El Amoud infront of the newly opened playground.
[UN-Habitat]