Khan Younis, Gaza Strip, February 2021 – Young people in Khan Younis city in the Gaza Strip used the popular computer game Minecraft to design inclusive public spaces that are safe for women.
Nearly 40 local community members took part in the three day workshop which looked at public space design, community participation and women's safety
UN-Habitat, through the HAYA Joint Programme, in partnership with the Palestinian Housing Council, is developing a safe, inclusive, and safe public space in the Al-Mawasi area of city.
Nine groups of participants built models and designs and a final design was developed through group discussions.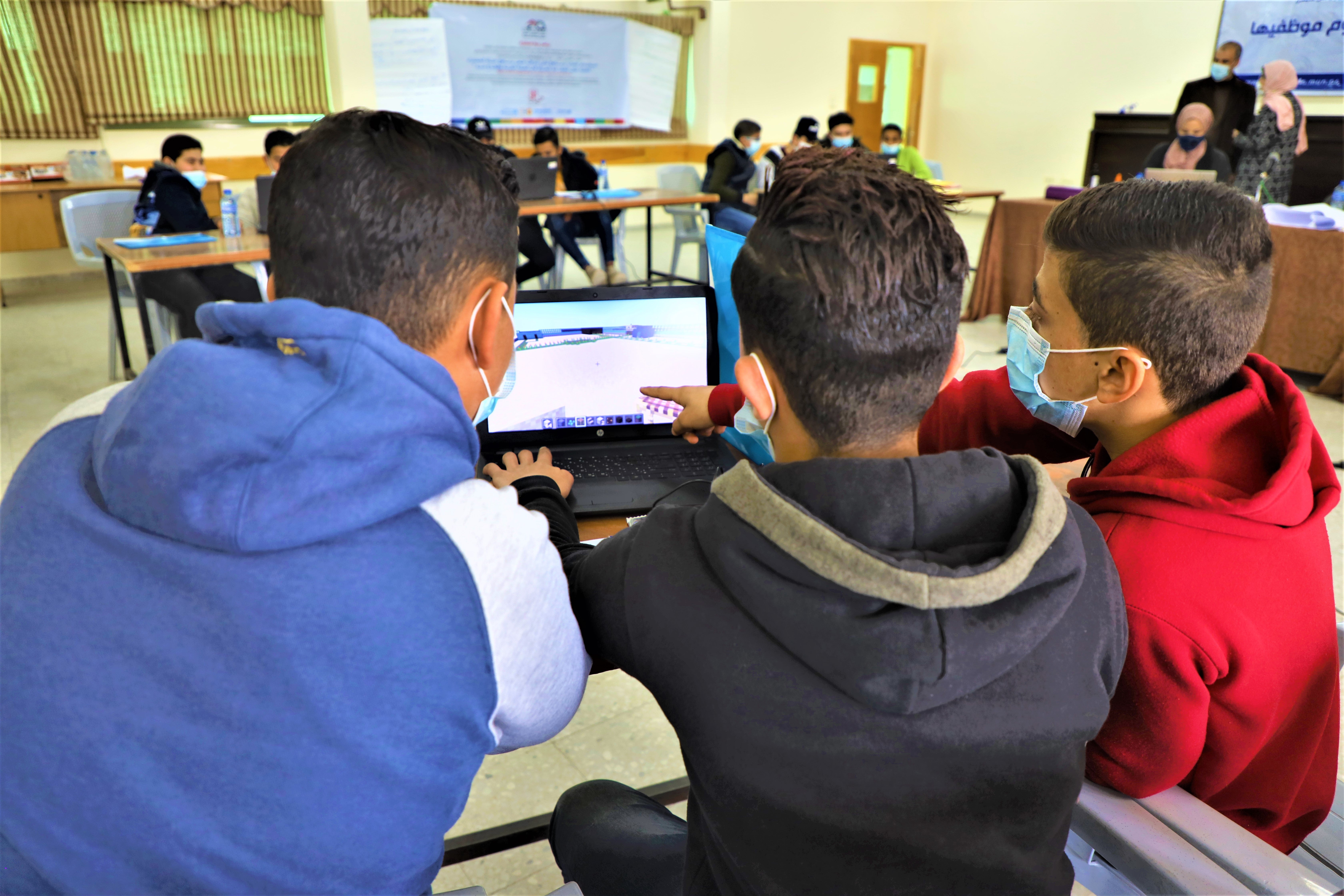 Youth group use Minecraft to design public space in Khan Younis city - Palestine.
[UN-Habitat]
Workshop participant 17-year-old Reem said:"Minecraft allowed us to think and design as engineers and to solve the physical and social challenges that were detected in the site."
"The active participation of youth in the design workshop is strong evidence that the community members are willing to participate in developing their built environment whenever they get the chance to do so." says Zeyad Elshakra, Head of the UN-Habitat Office in the State of Palestine.
The Programme "Eliminating violence against women in West Bank and Gaza Strip" is funded by the Government of Canada and jointly implemented by UN Women, UNFPA, UN-Habitat, and UNODC, in partnership with the Ministry of Women's Affairs and the Ministry of Social Development and Ministry of Local Government as well as other ministries and civil society organizations.