UN-Habitat Executive Director's video message on World Urban Forum (WUF)10 anniversary.
A year ago, more than 13,000 people from across the globe gathered at the tenth session of the World Urban Forum (WUF10) in Abu Dhabi, United Arab Emirates. Together they debated issues related to sustainable Urbanization, building inclusive and resilient cities, and achieving the Sustainable Development Goals (SDGs).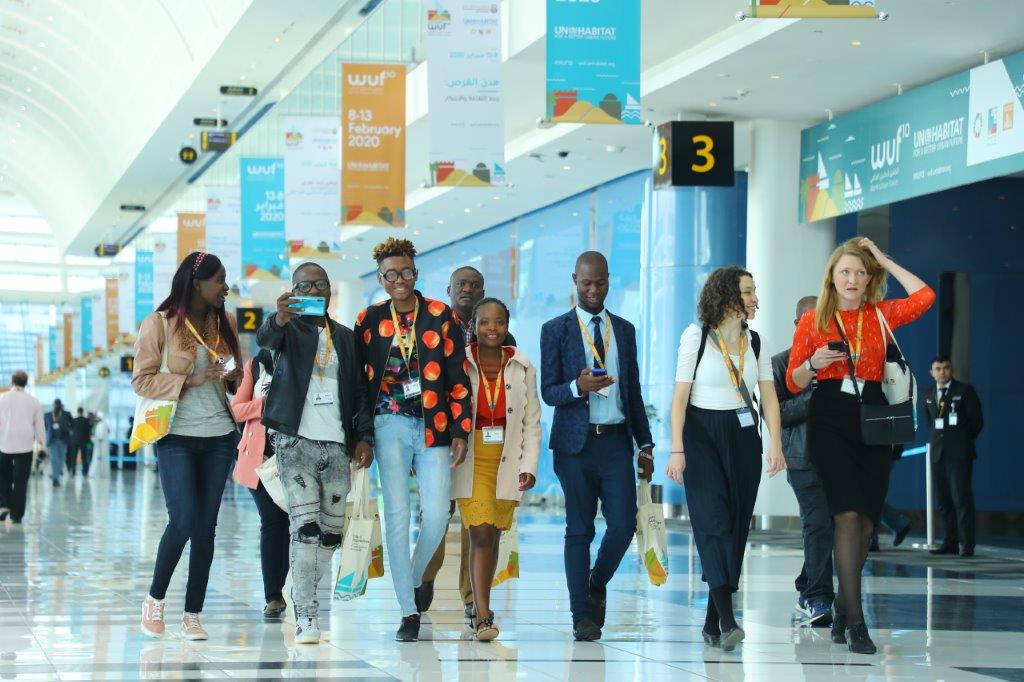 UN-Habitat WUF10 General area Abu Dhabi 2020
[UN-Habitat]
In the past year the world has changed dramatically. The COVID-19 pandemic has had a massive impact on cities, not only on health but also on livelihoods, heightening inequalities and pushing millions more people into poverty.
At the same time, we have found that cities are at the center of innovative immediate and long-term responses to this crisis. UN-Habitat has supported more than 250 cities, benefiting 6.8 million people, mainly in slums and informal settlements, and is publishing a Report on Cities and Pandemics, providing guidance for stakeholders to ensure a just, green and healthy recovery.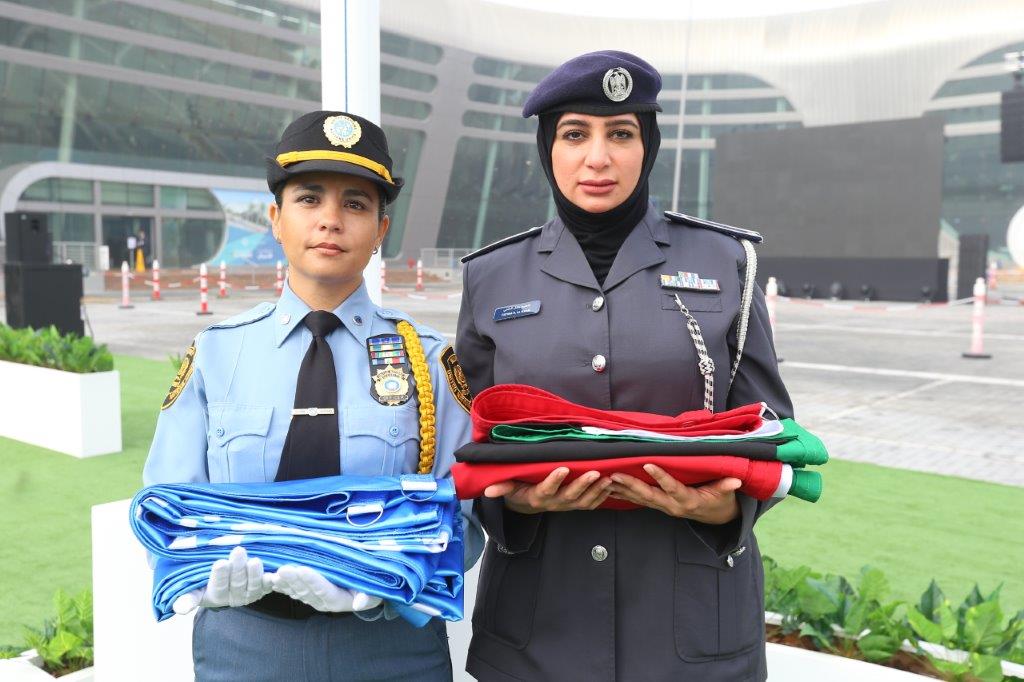 UN-Habitat WUF10 General area Abu Dhabi 2020
[UN-Habitat/ Azeem Baig]
The theme of WUF10, Cities of Opportunities: Connecting Culture and Innovation, foreshadowed the dynamic response by cities, emphasising that they are incubators of social, economic, environmental, political and cultural progress and are at the heart of achieving the SDGs.
WUF10 was framed as a call to action for all stakeholders to ramp up their efforts for driving sustainable urban development in the Decade of Action. This call has become even more important in today's world as we tackle a situation where global inequalities have become more pronounced and challenges to sustainable development are compounded.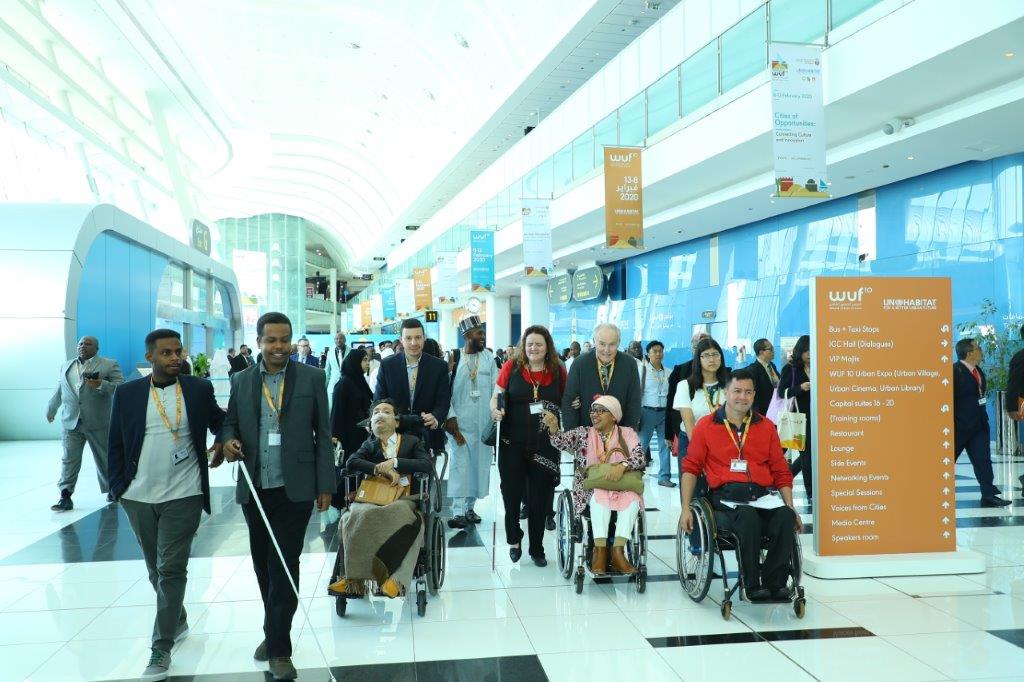 UN-Habitat WUF10 General area Abu Dhabi 2020
[UN-Habitat]
Partners answered the call to mobilise with a set of voluntary actions and commitments, the Abu Dhabi Declared Actions. Stakeholders including international organisations, national, local and regional governments, civil society organisations and grassroots communities, youth associations, women's groups, and the private sector took up the challenge. Together, they committed to supporting implementation of the New Urban Agenda as an accelerator to achieve the SDGs.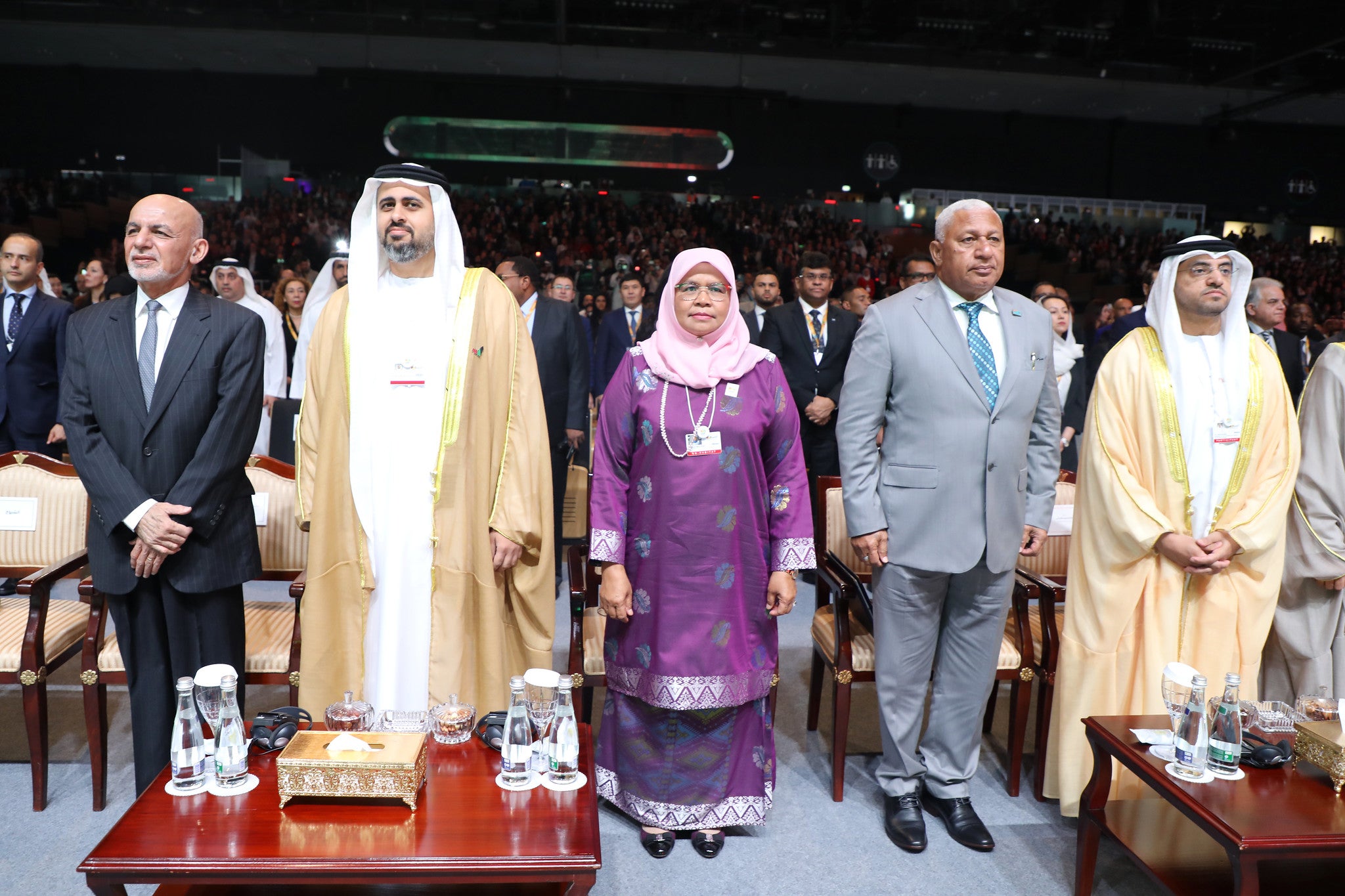 UN-Habitat Executive Director Ms. Maimunah Mohd Sharif, His Highness Sheikh Theyab bin Mohamed bin Zayed Al Nahyan, Chairman of Crown Prince Court, Prime Minister of Fiji H.E. Josaia Voreqe Bainimarama and the President of the Islamic Republic of Afghanistan H.E. Ashraf Ghani Ahmadzai, at the opening of the tenth session of the World Urban Forum 10 in Abu Dhabi 2020
[UN-Habitat/Julius Mwelu]
Sharing progress of actions in the run-up to WUF11
Today, as we celebrate one year of the Abu Dhabi Declared Actions, UN-Habitat recalls those commitments and invites all partners to share their progress in putting them into practice. We encourage partners to report on their achievements and share lessons learned, using UN-Habitat's Urban Agenda Platform.
At the midpoint in the WUF intersessional period, we are equally looking forward to WUF11, taking place in Katowice, Poland, in June 2022.
At WUF11, we will build even greater momentum, celebrate successes, explore innovation, and continue cultivating a whole-of-society approach to achieving the SDGs. Partners will showcase the creative ways they are following through on the Abu Dhabi Declared Actions and innovating to tackle the most pressing urban challenges including the pandemic.
The cities we build today are tomorrow's heritage. UN-Habitat is committed to working with its partners in this Decade of Action to build more inclusive, sustainable cities and societies that are resilient to pandemics, climate change, and other global challenges.
For information on the Abu Dhabi Declared Actions click here.
To share your actions and contribution to implementing the Abu Dhabi Declared Actions click here.