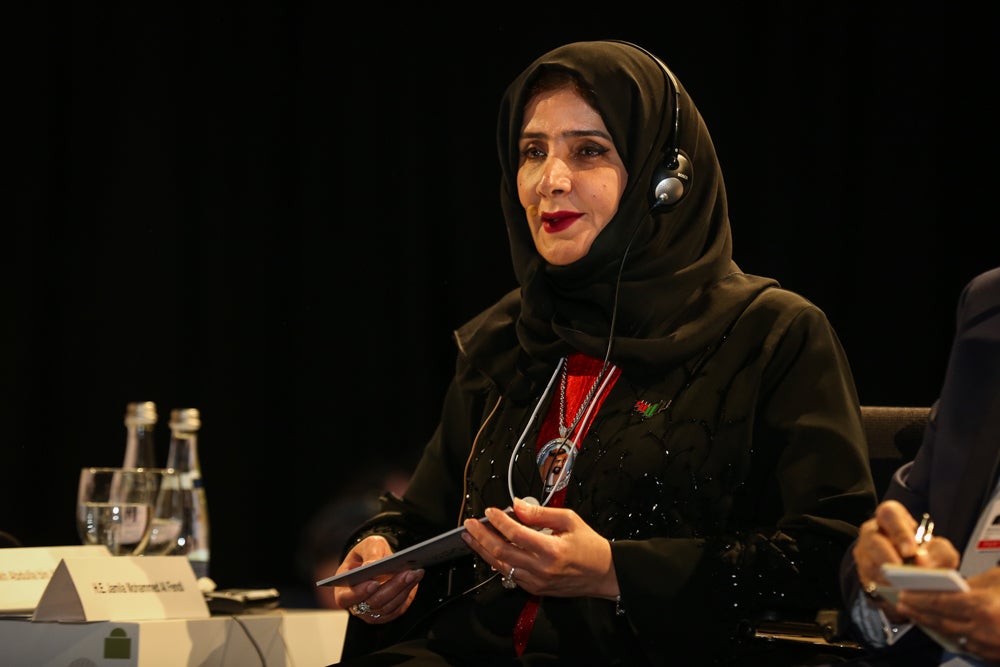 Jamila Mohammed Al Fandi, Sheikh Zayed Housing Programme
IISD/Natalia Mroz
Abu Dhabi, 9 February 2020 - Drawing upon the outcomes of the First Pan-Arab Urban Development Symposium (PAUDS I), March 2019, the Special Session on Sustainable Urban Development in the MENA Region (PAUDS II) took place during the Tenth Session of the World Urban Forum.
Gathering speakers from national and local authorities, UN agencies, civil society and philanthropic foundations, the session offered a platform for discussion on partnerships and innovation as enablers of sustainable urban development in the region, resulting in a set of recommendations which will help countries advance the implementation of the New Urban Agenda and the Sustainable Development Goals at the local, national and regional levels. Discussion was also extended to the unique challenges faced by cities in the region with identifying actions and innovative solutions to be implemented.
"The Tenth World Urban Forum is an invitation to work to activate the New Urban Agenda, and assess the urban development needs of Arab cities, with the support of private sector, governments and creative projects we will undoubtedly contribute to promoting a sustainable life for future generations," stated Mr. Mohammad AlAhbabi, chairman of Department of Municipalities and Transport, Abu Dhabi.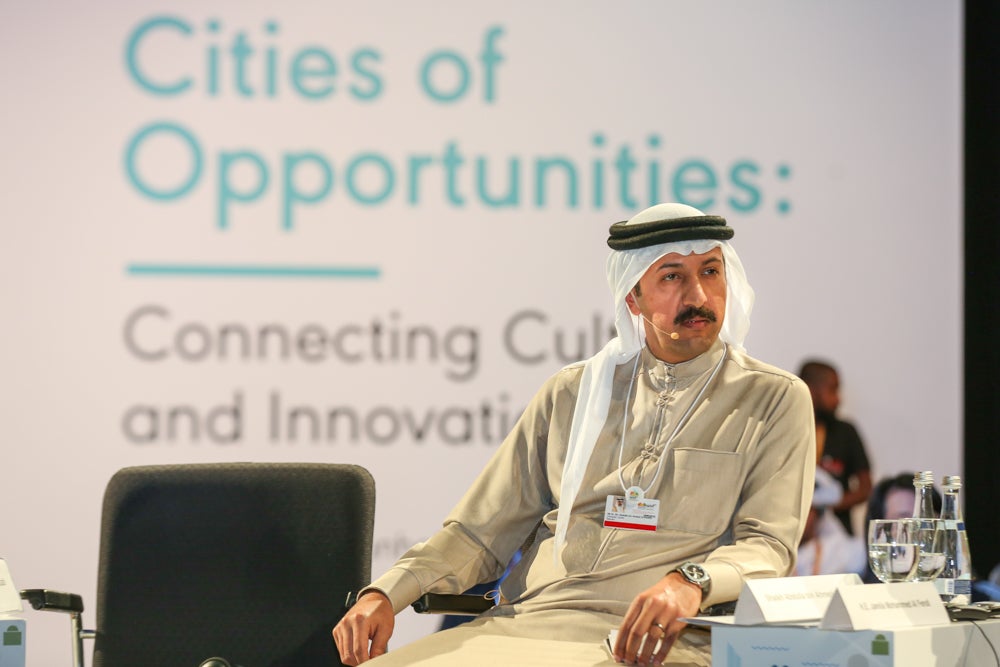 Abdulla bin Ahmed Al Khalifa, Bahrain Center for Strategic, International and Energy Studies
IISD/Natalia Mroz
In her opening remarks, Ms. Maimunah Mohd Sharif, Executive Director of UN-Habitat said, "Ten years from today, 62% of your people will live in Arab cities.  Arab Countries have an extraordinary potential to become a role model for the New Urban Agenda, accelerating the implementation of SDG 11. There is a huge opportunity for the Arab States and cities to pioneer a successful decade of actions for sustainable cities by sharing your experiences, policies and good practices."
Speakers highlighted the need for building efficient partnerships between the regional, national and local levels as well as think tanks, government institutions and municipalities for an inclusive urbanization process that benefits all in Arab cities.
Experiences from Iraq and Egypt in advancing an equitable urban development process were presented as well as recommendations for fostering partnerships towards people-centred development approach from UN-ESCWA, UNDP and Alwaleed Philanthropies.