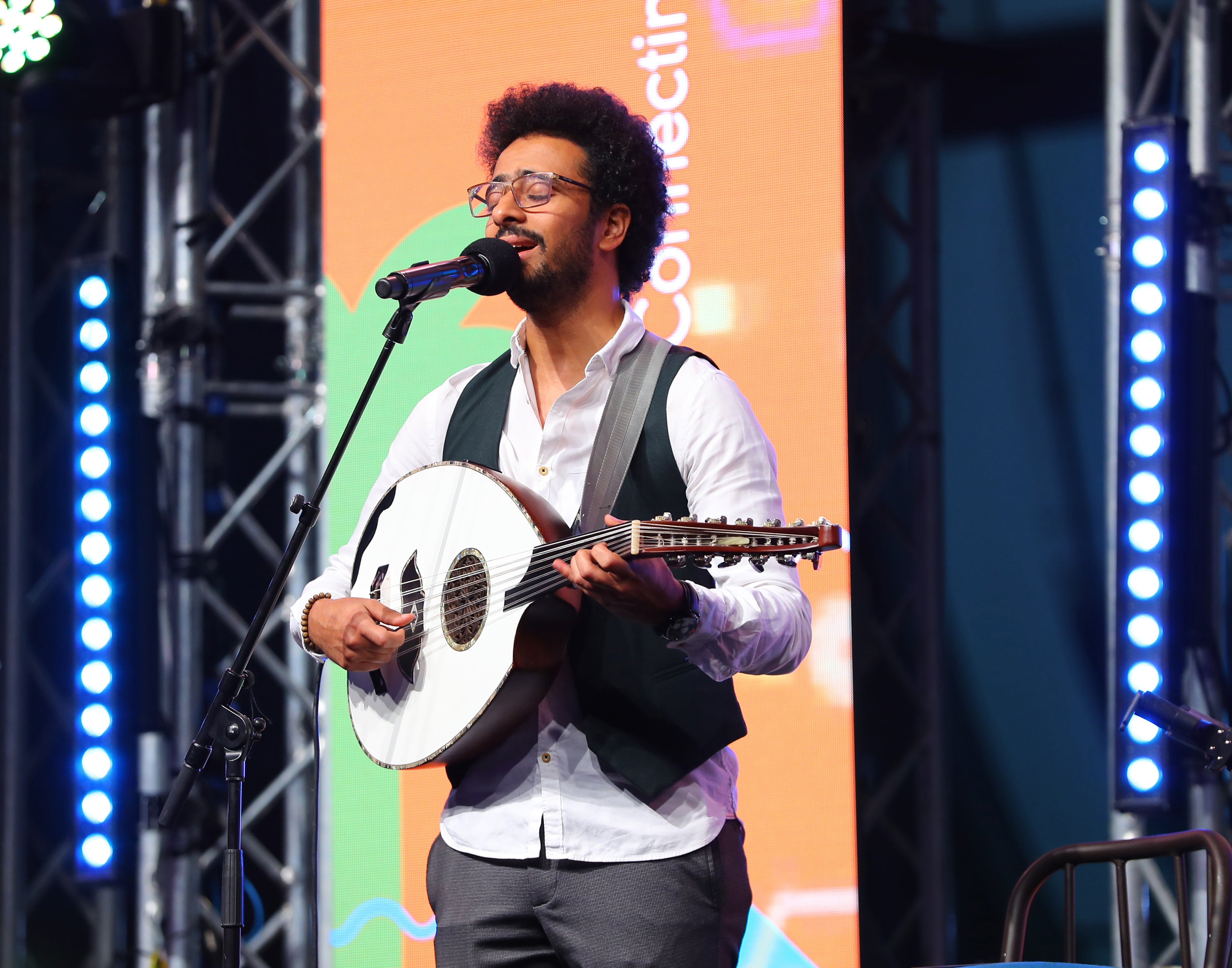 Mohamed Husny at the Cities4All Concert at WUF10
[UN-Habitat / Babu Lal]
Abu Dhabi 10 February 2020 – The participants at the World Urban Forum were treated to a lively evening of diverse music thanks to various talented artists participating in the six day global meeting
Following the official opening ceremony in the morning, UN-Habitat worked to help create a second Cities4All Concert. In the open air plaza at the Abu Dhabi National Exhibition Centre where WUF10 is being held.
The concert featured the 17 year old Emma Stevens from Canada who sang her version of the Beatles hit Blackbrid in her native language, Mi'kmaq, which has less than 10,000 living native speakers. Former child soldier Emmanuel Jal a successful and acclaimed recording artist and peace ambassador also performed along with Didier Awadi one of the central figures of the Senegalese HipHop scene from Senegal. The three artists, who are active participants at the World Urban Forum, and particularly at the Youth Assembly were joined by other artists including from Abu Dhabi.
The first ever Cities for All Concert was held during the first UN-Habitat Assembly at the agency's headquarters in Nairobi, Kenya along with concurrent performances in different areas of Nairobi. The concerts were linked by video and over 50 Artists on the four stages performed to a total of over 2000 people.
Emma Stevens at the Cities4All Concert
[UN-Habitat / Babu Lal]