Abu Dhabi, 10 February 2020 - UN-Habitat's Executive Director, Ms Maimunah Mohd Sharif, has stated that the digital revolution should work for the benefit of everyone and not create further divisions.
She was speaking during the launch of two Flagship Programmes encouraging action around the Sustainable Development Goals (SDGs) during the World Urban Forum, the largest global Forum on the future of cities.
The Forum is the first major United Nations meeting of the Decade of Action leading up to 2030 when the SDGs should be achieved.
The potential advantages and challenges of the spread of digital technology were scrutinized during the launch of the Flagship Programme on People-Focused Smart Cities. The launch heard that over half the world's population is currently online, but there are still 3.6 billion people without affordable access to the internet.
"We can see all around us that data, artificial intelligence, connectivity and the new digital economy are shaping our societies," said the UN-Habitat Executive Director. "Digital technologies have the potential to serve people, improve public services and working conditions. But persistent digital divides remain, and the digital revolution must be directed and governed in a democratic and inclusive way."
Mr Cyrille Pierre, Deputy Director-General for Globalization, Culture, Education and International Development, Ministry for Europe and Foreign Affairs, France called for a demand driven digital economy. "It is no longer a luxury to get access to digital services, it's a necessity," he said.
Other speakers agreed including Mr Alby Bocanegra, Vice President of Urban Tech Partnerships, Mastercard, Enterprise Partnerships, Global Cities who said "people are at the heart of cities".
Renata Avila Executive Director Fundación Ciudadanía Inteligente, Guatemala called for high quality technology to be delivered to everyone. "We need to make data our citizen superpower … so far companies hold data and we need to take it back," she declared.
UN-Habitat also launched a second Flagship targeting 1,000 cities called SDG Cities, which was described as a global initiative to encourage and support cities to achieve the SDGs. This would use a network of partners to assist with the design of projects, linking in investors and measuring the impact.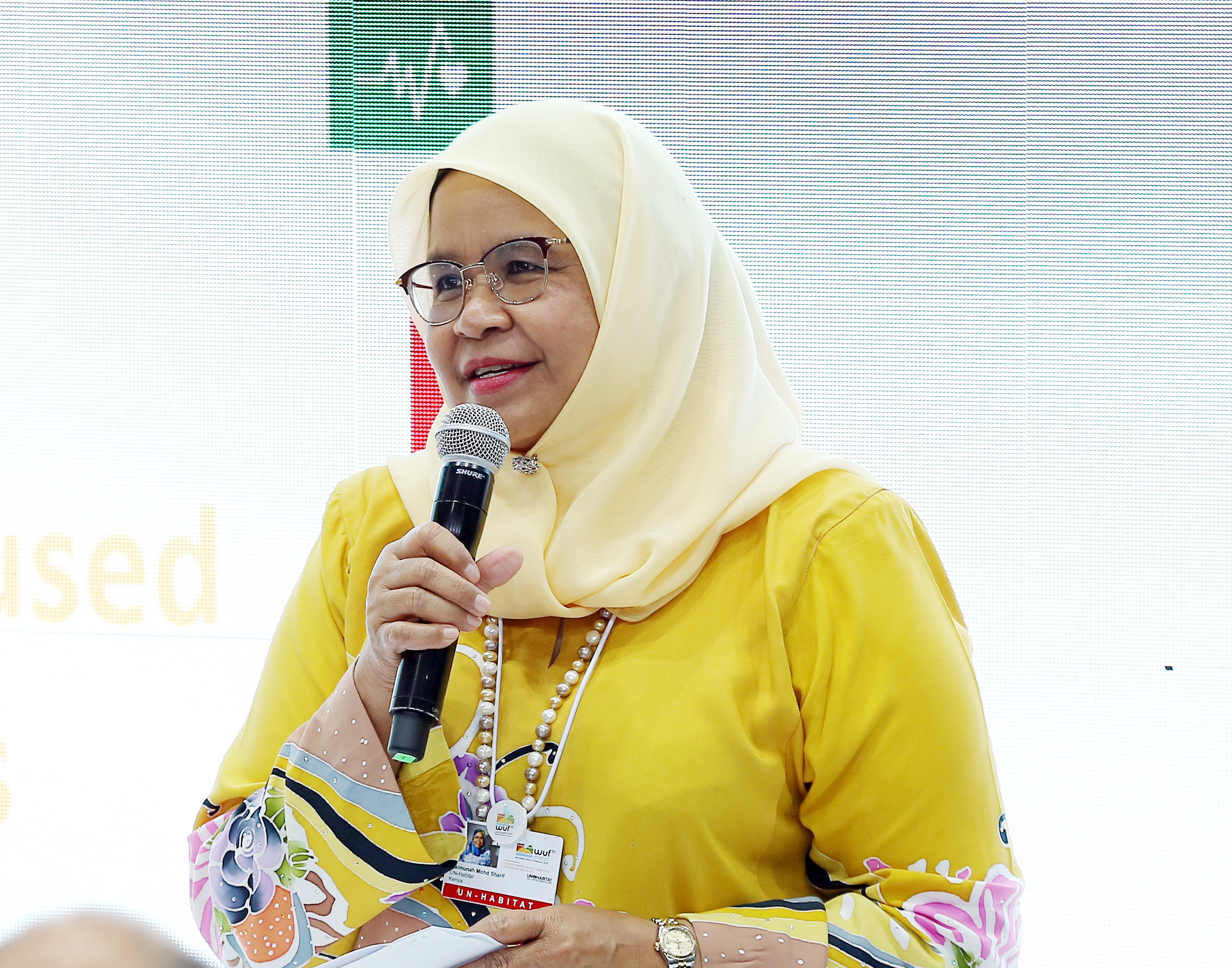 = The launch of the Flagship Programme on People-Focused Smart Cities at WUF10 UNHabitat/Waseem Ali
Waseem Ali
The UN-Habitat Executive Director said this Flagship would encourage investment in areas that achieved the greatest SDG impact; "We need to generate demand amongst cities worldwide to accelerate SDG achievement – SDG achievement is good for the city, good for its people, good for national and global development, she said.
She added linking SDG impact projects to sources of investment would achieve largescale impact and provide an opportunity for investors and businesses.
Three other Flagship Programmes will be launched at the World Urban Forum - Inclusive, vibrant neighbourhoods and communities, Resilient Settlements for the Urban Poor and Inclusive cities - Enhancing the positive impacts of urban migration.