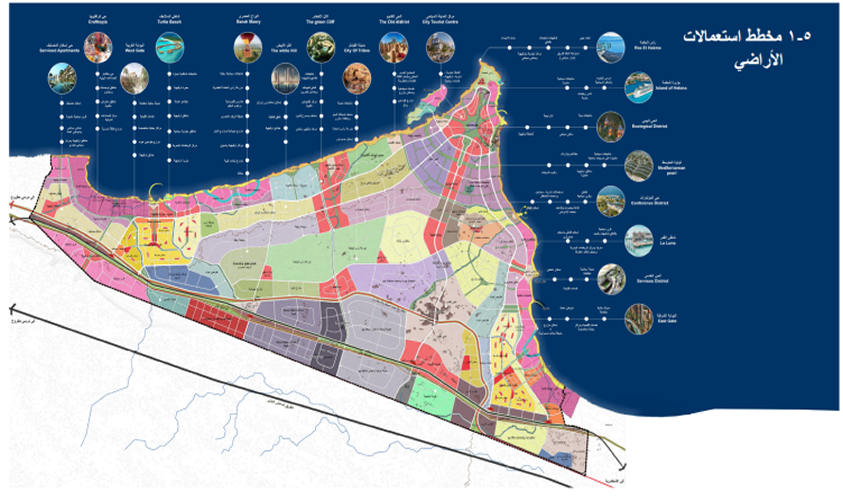 Cairo, November 2020 - UN-Habitat, in collaboration with the Egyptian Ministry of Housing, Utilities and Urban Communities, recently  conceptualized the Ras El-Hekma Waterfront New City to achieve a qualitative transformation in the spatial planning of new resilient cities in Egypt.
The plan goes beyond attracting investors, residents and visitors, and seeks to achieve a new level of sustainable environmental-based development principles, which will be a catalyst for the development in the North Coast region throughout the year.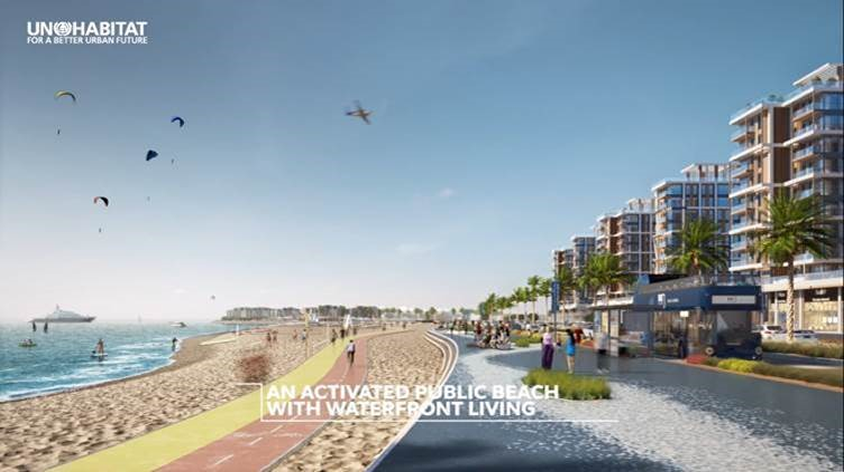 The brand-new adopted methodology builds on the planning/development's lessons learned of new cities in Egypt over the past three generations and explains the principles being adopted for the fourth-generation cities to achieve national strategic objectives. The project shows critical determination for development benchmarks via localisation of the SDGs key performance indicators as well as the implementation of the New Urban Agenda's principle to "leave no one behind".
The project emphasises the characteristics of the unique geographical location, exceptional environmental features and the priorities of the expected and targeted communities. The adapted methodology enables comprehensive analytical methods and tools to precisely explore the ideal recipe of sustainable urban development compatible with the requirements of the land, water and human resources of the site.
Rania Hedeya, UN-Habitat Country Director stated "The utilised brand-new strategy defines the big moves which would transform the city to a sought-after destination locally as well as globally. The vision includes the Social sustainability, Environmental sustainability, Sustainable urban planning and Economic sustainability where the new waterfront city attracts people, investors, and tourists owing to its natural environment, heritage, technology and agricultural activities".
The vision of the development of the Ras El-Hekma Waterfront New City project is elaborated under six steps, which would make the city a flagship project for Egypt's new cities development programme - Bassem Fahmy, Programme Manager concludes – "these include giving a strong identity to the place, transforming city productive economy, resilient city that deploys new sustainability standards for climate change adaptation, people centered urban development, introducing futuristic mobility options and placing Ras El-Hekma at the global map".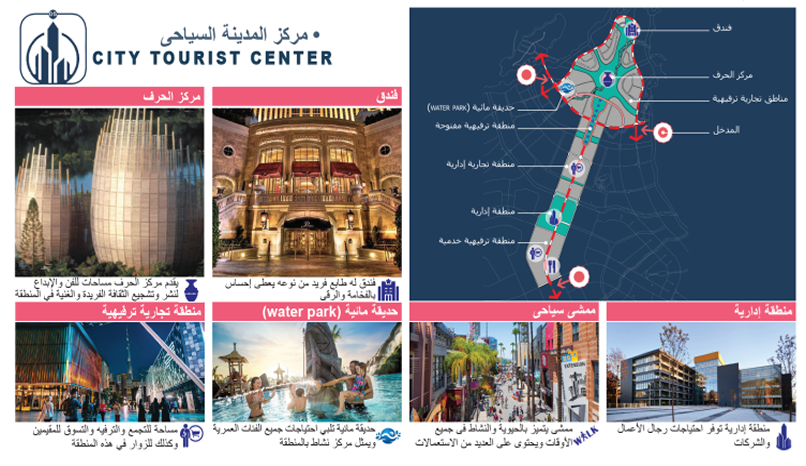 Furthermore, the project identifies the characteristics and the building regulation of the city different districts to ensure that the implementation and execution of the project align with the UN-Habitat Sustainable Neighbourhood Planning Principles and the holistic concept of the city development to achieve its designated objectives. Moreover, the Ras El-Hekma Waterfront New City identifies the best institutional framework and the smart management tools and mechanisms of the city to be applied, to ensure the sustainability of the city and introduce new mechanisms and approaches for the Egyptian Government to apply in any other new city.
The Ras El-Hekma Waterfront New City is the second new city to be supported by the programme after Al-Alamein https://utc-mannheim.de/en/un-habitat-launches-economic-assessment-of-egypts-al-alamein-new-city/ , which is currently under-construction