Addis Ababa 9 September 2019 - With the support by the United Nations Road Safety Trust Fund, UN-Habitat, in collaboration with the Institute of Transportation and Development Policy (ITDP) recently launched the project "Scaling up Safe Street Designs in Ethiopia".
The launch event was well attended by government representatives from the Ministry of Transport, Ministry of Urban Development and Construction, Federal Transport Authority, Addis Ababa City Administration, Universities, the Architectural Association and civil society cycling enthusiasts. The 2-day launch workshop successfully identified issues affecting the provision of safe walking and cycling infrastructure.
Addis Ababa City has over 50% of inhabitants walking to their places of work which presents the opportunity of providing safe and accessible mobility infrastructure.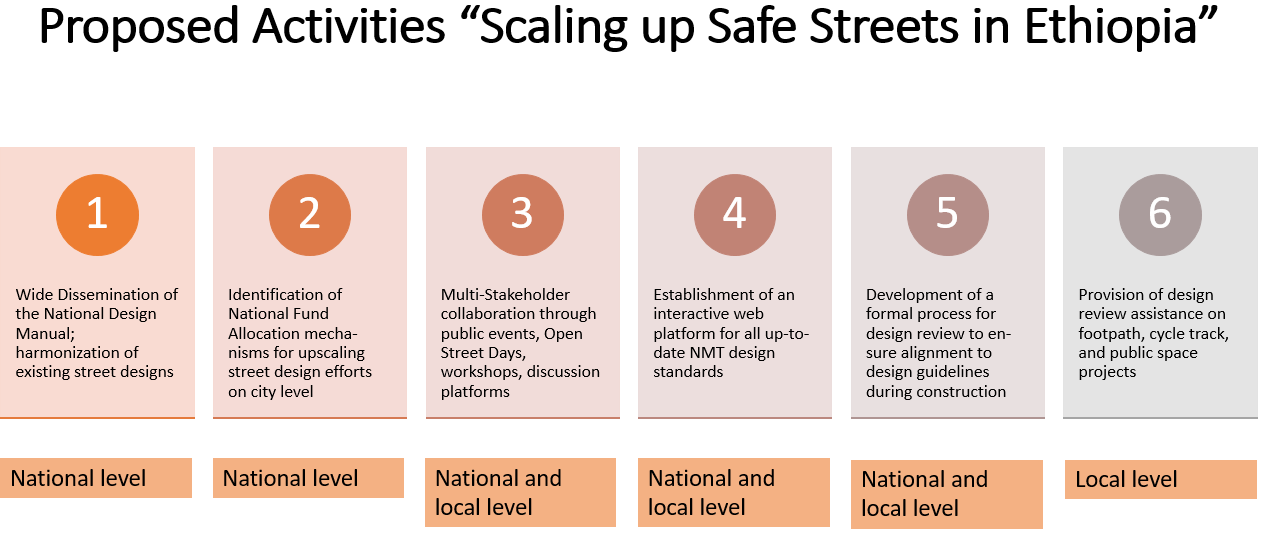 Opening the workshop proceedings, Stefanie Holzwarth, Urban Mobility Unit, UN-Habitat, presented the new project to the stakeholders. She explained "the objective of the project is to strengthen the capacity of the Ethiopian government to better design and implement policies and make investment decisions that prioritize the needs of pedestrians and cyclists."
Discussions focused on how government partners will take stock of initiatives such as the Addis Ababa City cycling project, bike sharing project in Dredwa City, Roundabouts improvement projects, emphasizing competitive and efficient ways of providing the much-needed infrastructure for pedestrians and cyclists. The already existing government institutions with vast approaches to planning and implementation agreed to consult more often and to share guidelines on standards with a view to having more uniform NMT improvements in the city.   There was better understanding of what each government agency is working on with a commitment to more harmonized transport service provision. The target of the project is to identify potential partners that are not only implementing, but also themselves interested to take up more systematic and structured collaboration.
UN-Habitat and ITDP will be supporting the government in ongoing efforts and scaling up work on Non-Motorised Transport, to make streets safer for pedestrians and cyclists and therefore reduce fatalities.
Yonas Mamo, a Planning and Design Expert working for the Traffic Management Authority, said that "TMA is open to suggestions and is willing to partner with other agencies on street standards and designs. We welcome this project and look forward to collaboration". This is the spirit that the Scaling Up Street Designs in Ethiopia project will encourage the stakeholders on improved designs for cyclists and pedestrians and harmonization of existing standards for safer streets.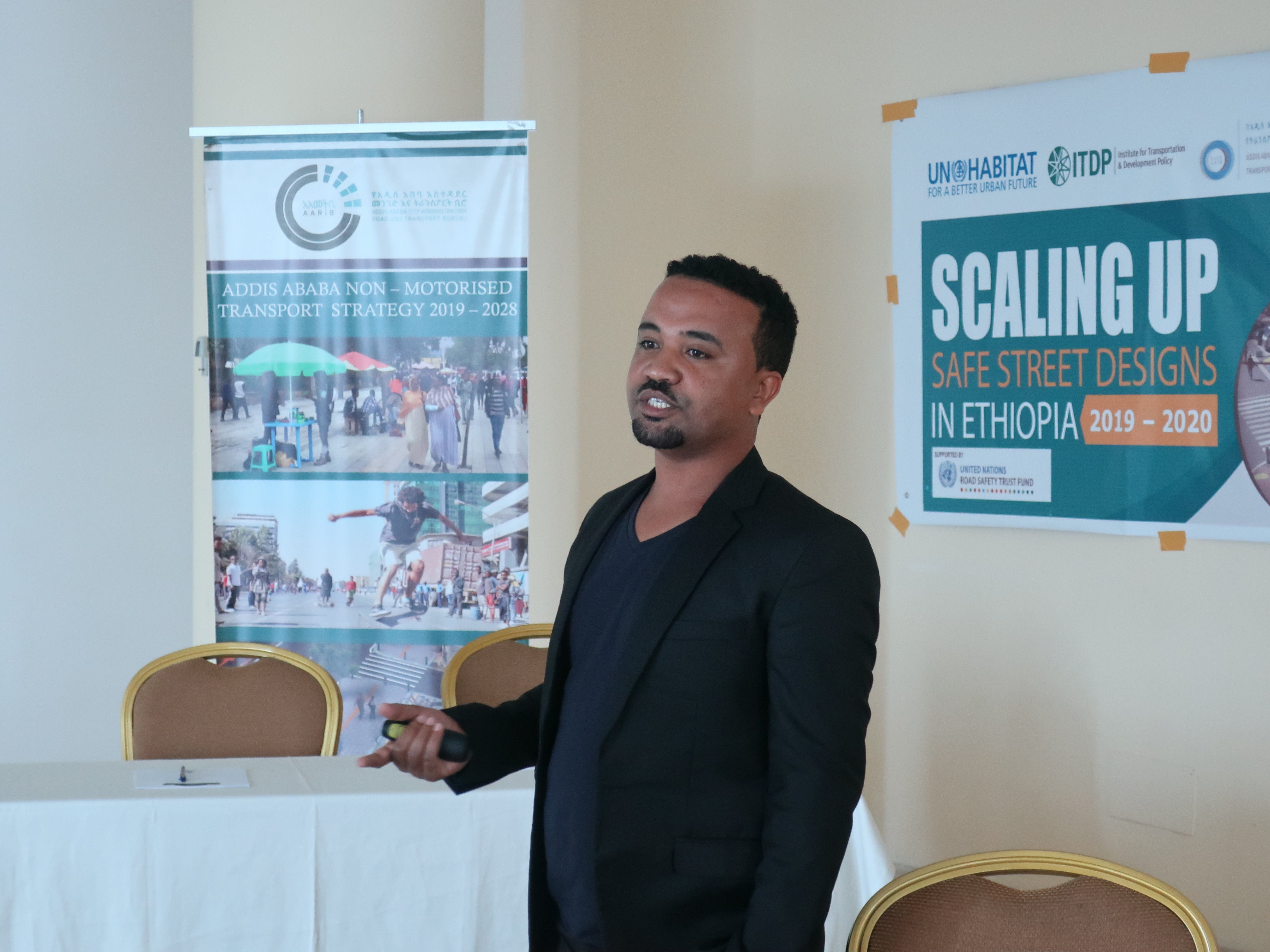 [UN-Habitat]