Reynosa, Tamaulipas, Mexico, 29 January 2021 - UN-Habitat organized a pilot project which involved using painted areas on roads and  pavements in the northern border city of Reynosa to promote safety and physical distancing
These interventions were part of the master plan "Implementation of the New Urban Agenda in Reynosa 2030" and were carried out with the support of volunteers including students, officials and the local communities.
The Hidalgo International Bridge connects Reynosa with McAllen, Texas, USA, and is the main crossing point for people and cars. In this area, several pedestrian protection areas were defined and painted to ensure cars slow down. The ridges make it easier and safer for pedestrians.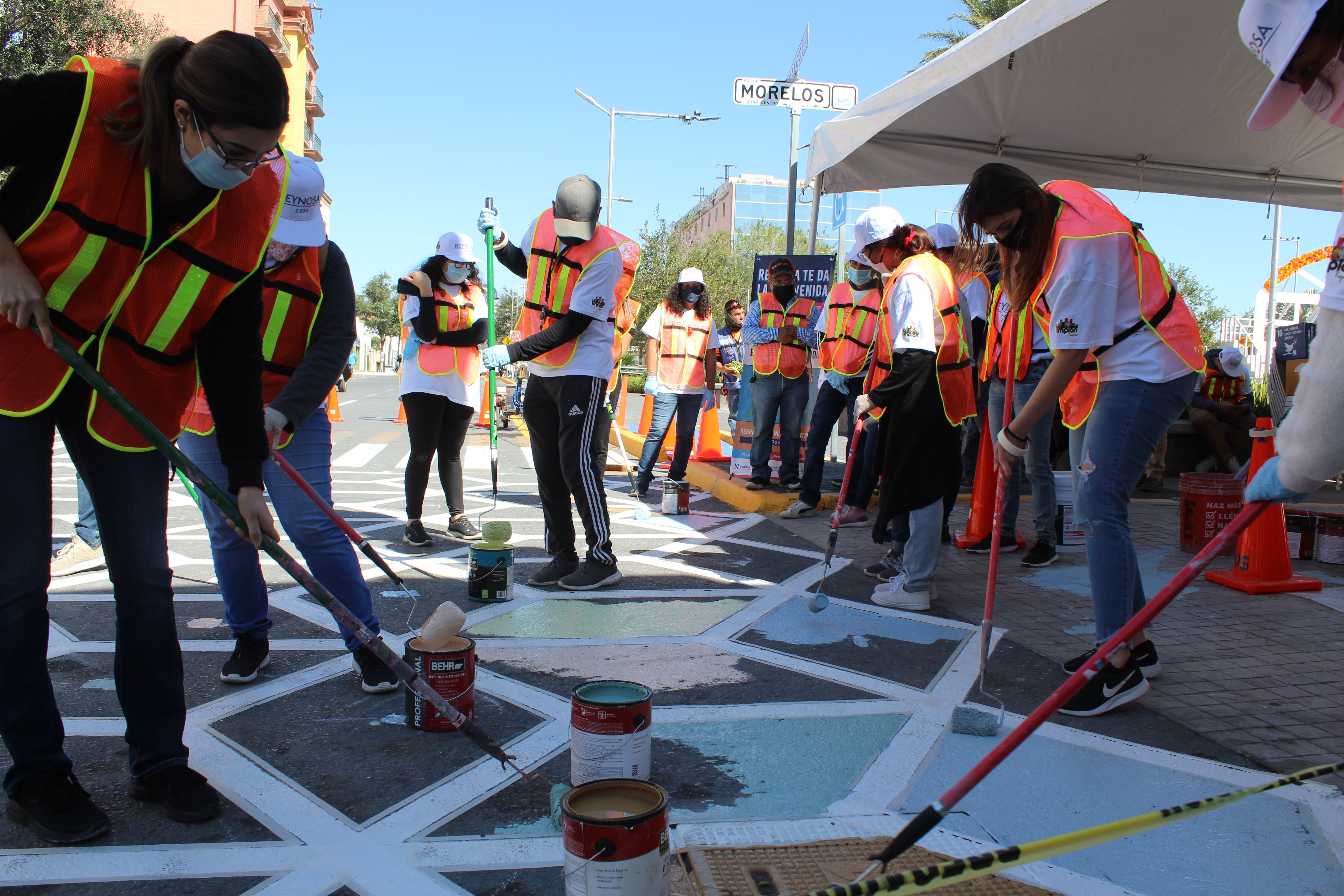 Young volunteers who participated in the tactical urban planning interventions in Reynosa.
[UN-Habitat/Hector Bayona]
In the Plaza de la República close to the Hidalgo International Bridge an additional 7.5 metres were added to the safe crossing through an island and concrete bollards to protect pedestrians. Meanwhile at Central Plaza, under the direction of the Placemaking Foundation Mexico, volunteers painted an access strip to ensure physical distancing and to facilitate the crossing of people from a public square to a commercial and pedestrian walkway in the centre of Reynosa.
In Hidalgo Street, an emblematic commercial area in the heart of Reynosa, lines were drawn that separate buyers from passers-by, thus facilitating appropriate physical distance.
In Casa de la Cultura (House of Culture) new protection areas were created in  corners to facilitate the crossing of people and bright colours livened up the area. An island was painted at the intersection to help pedestrians crossing the road.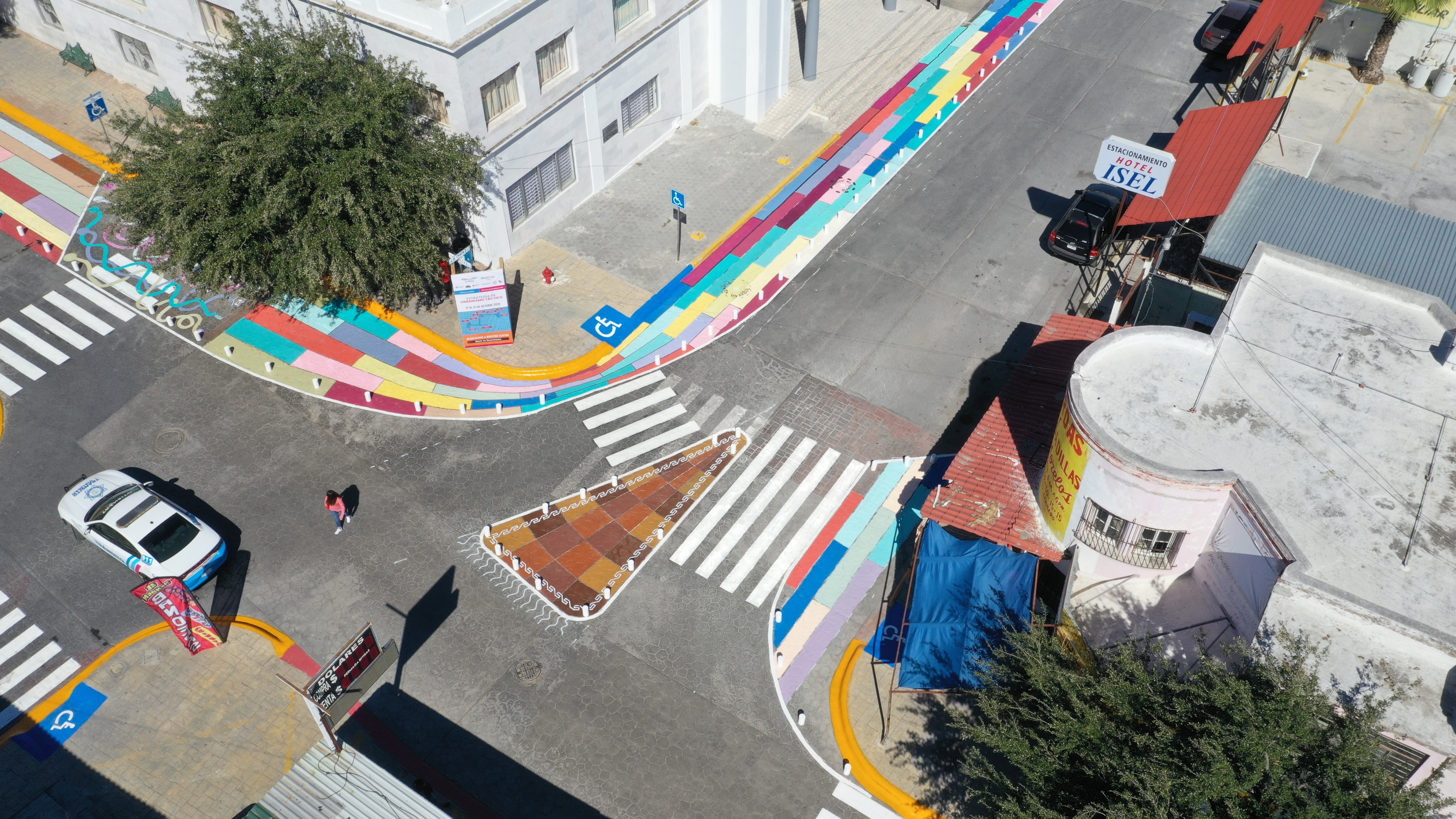 Final result of the intervention in the Casa de la Cultura in Reynosa.
[UN-Habitat/Hector Bayona]