Nairobi 7 February 2020 -- Young people worldwide are working together to make actions on preventing the world from climate change. It is important that they be provided with a platform to empower the youth so that they to be seen and recognized around the world.
Now, the World Urban Forum will welcome young change-makers and climate change activists to Abu Dhabi to boost communication on Climate Action in Cities between the generations.
Here are five of them...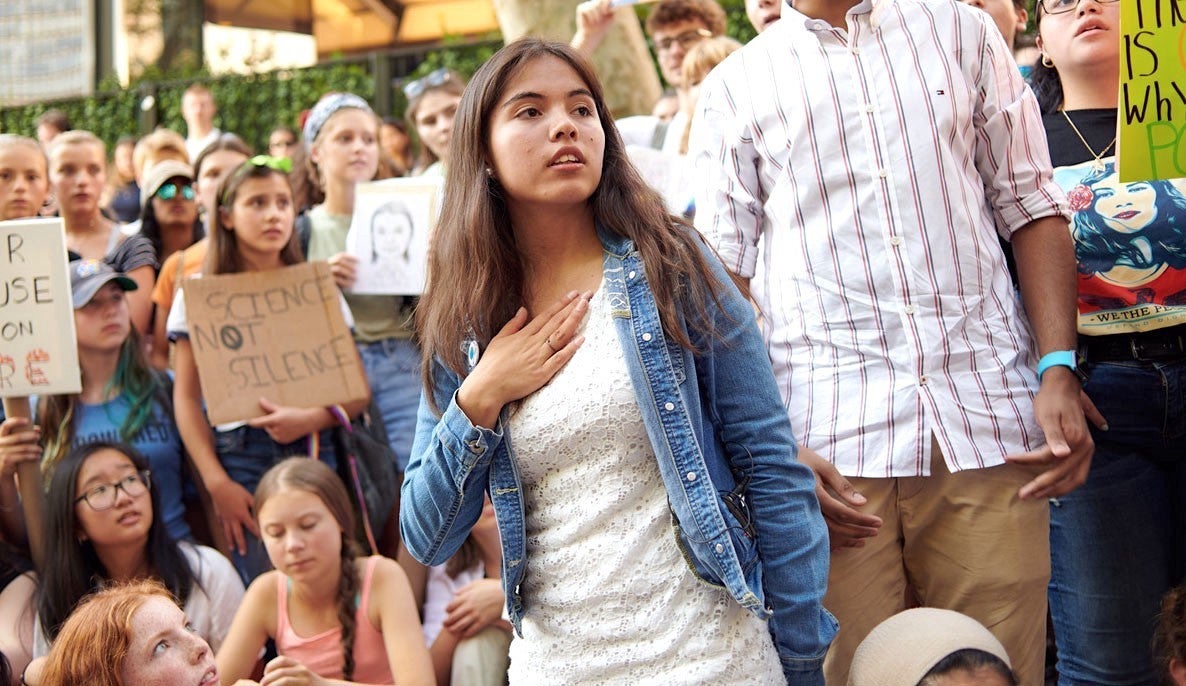 Xiye Bastida, 17
A high school senior who is a member of the administration committee of the Peoples Climate Movement, as well as the Sunrise Movement and Extinction Rebellion. Xiye Bastida grew up in the Mexican town of San Pedro Tultepec embracing the Otomi indigenous belief that if you take care of the Earth, it will take care of you. Five years ago her town in Mexico suffered prolonged drought followed by heavy rainfall and pervasive flooding, Bastida realized that something was disrupting Earth's natural balance so she and her family also had relocated to New York Cit. After a visit to Long Island — where she saw the still-lingering damage left by Superstorm Sandy — she became convinced that "wherever you are, the climate crisis is affecting everyone, everywhere," she said. "I felt like I needed to do something."
"We don't want people to suffer from the climate crisis to realize we are in crisis…We need to change our culture and change our narrative. For too long, the narrative has been that this is some big distant thing that will happen in the year 2100. But pollution is here. Heatwaves are here. Wildfires are here. Melting ice caps are here. Floods are here. Category 5 hurricanes are here. It's here already."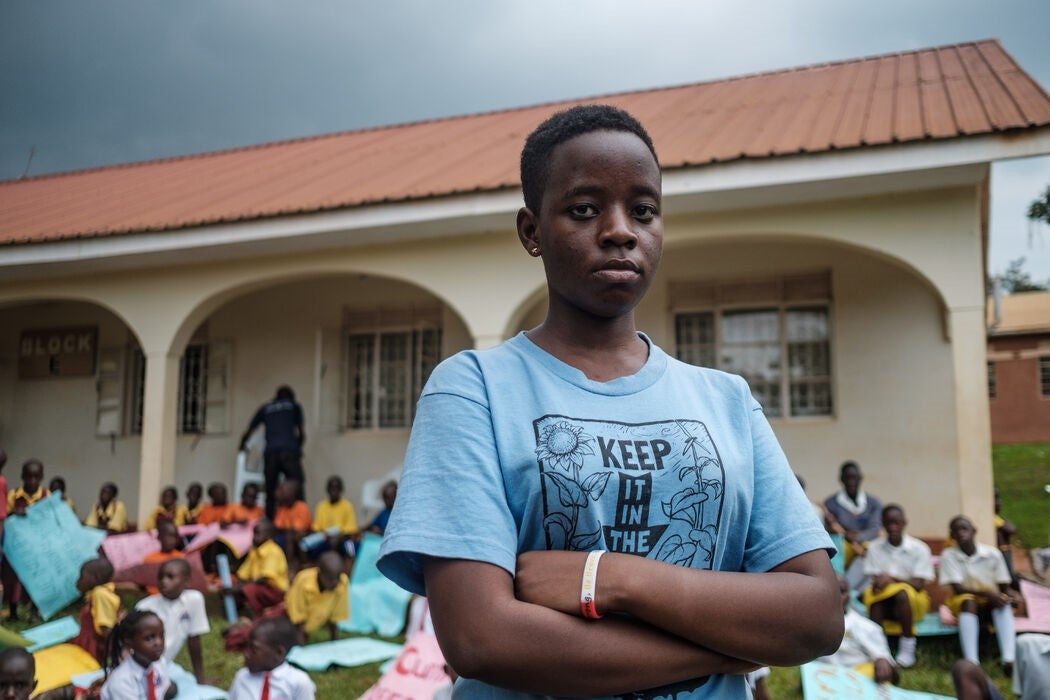 Leah Namugerwa, 14
Leah Namugerwa is a 14-year-old climate activist and student striker with Fridays for Future – Uganda who has been striking every Friday for greater action on climate change, plastic pollution, and more since February 2019. Inspired by Greta Thunberg from Sweden in 2018, she saw on TV the hunger in northern Uganda due to prolonged drought and landslides in Eastern Uganda that claimed many lives caused by climate change. Then she started her climate strikes in Uganda.
"My Friday has greatly changed since I started striking. Friday used to be ordinary, but now it is the busiest day of the week. I wake up, carry my placard and stand on the road side or wherever I deem suitable to communicate my message". After realizing that most people do not care what they do to the environment, and adults were not willing to offer leadership. So she chose to volunteer herself. Environmental injustice is injustice to her.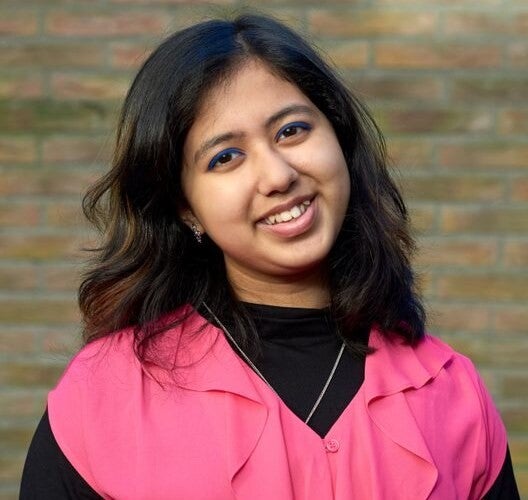 Kehkashan Basu, 19
Founder of Green Hope Foundation Youth: Youth leader, global influencer, climate activist, champion of children's rights, peace and sustainability campaigner, and passionate advocate of women's rights, 19 year-old Kehkashan Basu is a trailblazer who has been challenging the status quo and social strictures which impede the progress of future generations. Winner of the 2016 International Children's Peace Prize, Kehkashan is a tireless advocate for the Sustainable Development Goals. She is a United Nations Human Rights Champion, the youngest ever Global Coordinator for the UN Environment Program's Major Group for Children & Youth, a Climate Reality Leader, TEDx speaker and the Founder President of social innovation enterprise Green Hope Foundation, which provides young people in 15 countries a networking platform to engage in the sustainable development process. Kehkashan is the recipient of the 2019 Innovator of the Year Award, the John Muir Conservation Award for Habitat Restoration, the Energy Globe Award and the Turner Prize for Social Change. A powerful voice for future generations, she has spoken at over 100 UN and other global fora across 25 countries.
Born in the United Arab Emirates on June 5, World Environment Day, she has always been passionate about protecting the planet. By 8 years old she was persuading those around her of the importance of environmental action, as well as planting trees and bringing together young people locally to collect and recycle waste.
Green Hope Foundation seeks to provide a networking platform to children and youth, especially girls, to carry forward the Rio legacy through several environmental workshops and ground level projects on promoting gender equality, climate justice, stopping land degradation, biodiversity conservation, waste segregation and reversing land degradation. It now has over 1000 members across Middle East, India, Brazil, USA, Canada, Europe and SE Asia.
Empowering young people is her passion and she spends a lot of time personally training and guiding many of them, majority girls, to conduct "on the ground" campaigns on mitigating climate change.
"Climate change is the greatest global threat of our times and its impact transcends all geographical boundaries. Hence the actions needed to combat it need to be similarly all-encompassing in nature , requiring the engagement of all the stakeholders. Too much time has been wasted in debating about it. The need of the hour is to take localised ground level actions"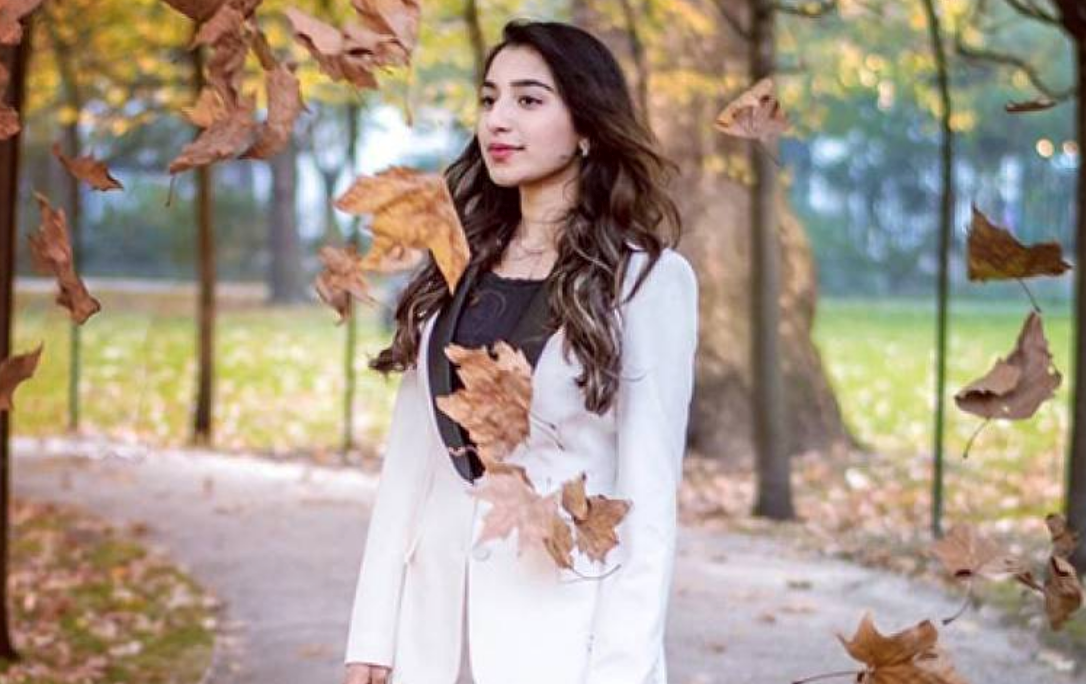 Aliza Ayaz, 19
At just 17, Aliza published a paper on Pakistan's water crisis due to climate change which was accepted by the United Nations Development Program (UNDP) in Pakistan. Now she is an undergraduate student studying Population Health. She is also President of the UCL (What is UCL)? Climate Action Society (CAS). CAS was founded on the principle of Global Goal 13 of the 2030 Agenda for Sustainable Development: Take urgent action to combat climate change. As the first Pakistani to create her own society affiliated with the Students Union and the University of London, she has been praised by the University Provost Michael Arthur for launching the Climate Action Society as a sustainability drive and transition to clean energy at one of the largest universities in London.
Aliza collaborated with international NGOs such as Friends of Earth, Fossil Free, and Corporate entities to fight the monochrome picture of climate action. Most notably, her climate-themed environmental risk workshop with the Bank of England, and environmental-friendly fashion panel discuss with ZARA and H&M was attended by students, faculty, and professionals, as well as MPs.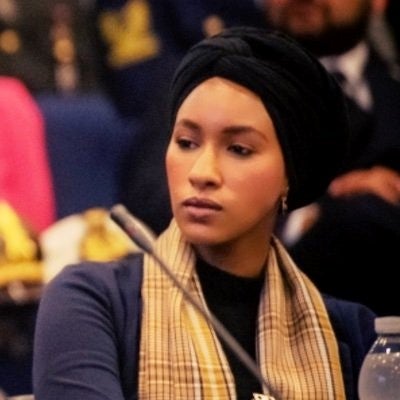 Hafsa Maalim
Hafsa, a Africa Policy Analyst at IDEA (The International Institute for Democracy & Electoral Assistance, a global inter-governmental organization that supports sustainable #democracy worldwide) and African Union Peace and Security Department. She is also a legal scholar, as well as a peacebuilding enthusiast.
Hafsa has strong passion in the discussion on impact of refugee-returns on peace and security, exploring critical human & economic security questions, translating policy into practice, sustainable livelihoods, local ownership and comprehensive national policies. At she has distributed in promoting continued partnership in responding to climate-security risks.
Discuss with all the champions at the Youth Assembly our roundtable at WUF10 In AbuDhabi, UAE on Saturday, 8 February in Hall 4, Room C from 10:00 - 18:00