Hargeisa, Somaliland, 7 December 2020-- UN-Habitat under the Joint Programme on Local Governance and decentralization (JPLG) in partnership with Somaliland's Ministry of Interior recently held a 15 days Local Leadership Management (LLM) and Conflict Management Training of Trainers (ToT) in Hargeisa, Somaliland.
The training was delivered to 15 participants from the Ministry of Interior, Local Government Institute (LGI), Association of Local Government Authority of Somaliland (ALGASL) and other participants from the district.
"As Somaliland is gearing toward the local council election, the Ministry of Interior (MoI) and JPLG agreed to prepare a cadre of local trainers who will train the newly elected local councils. This training will enable the trainees orient the councilors who will be newly elected in delivering their mandated tasks as the local council," said Asha Mohamed Ahmed, National Programme Officer, UN Habitat.
Speaking at the start of the training, Abdi Ahmed Nur, the Director General in the Ministry for interior acknowledged the commitment and partnership with UN-Habitat in building the capacity of the local government of Somaliland.  He especially noted that the acquisition of skills in Local Leadership Management and Conflict Management training is important in enhancing the productivity of the staff in the local government and respective ministries and in achieving the city development plans.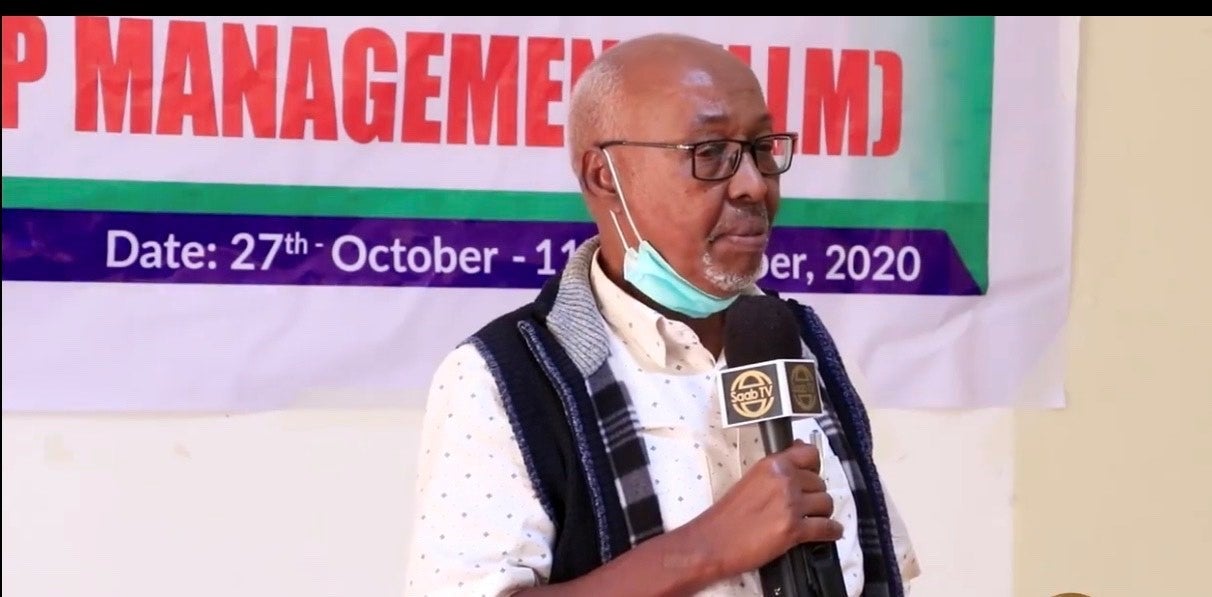 Director General, Ministry for Interior Abdi Ahmed Nur, gives his opening remark during the launch of Local Leadership and Conflict Management Training in Hargeisa, Somaliland
Training and institutional development improves the general performance of the local administration  and in the long run contributes to the achievement of the  country's goals. Partnerships with different stakeholders are also strengthened and the levels of accountability increased ensuring proper utilization of public resources.
"This training has shed light on different ways of serving the community by outlining 12 crucial roles of councilors. If we commit to transferring these skills in our respective workplaces and ensure that more people benefit from this training, we will be more accountable, transparent and trust from our communities will be strengthened," said Mohamed Jamac Maygaag, one of the trainees.
These trainings offered by JPLG and MoI are part of an effort to make local governments effective sub-national structures which are able to deliver basic social services.
These trainings are part of the UN Joint Program on local governance, working closely with government ministries to capacitate state institutions and enhance delivery of equitable social services.  The goal is to make local governments effective sub-national structures which are able to deliver basic social services.