Nairobi, 4 October 2021 – On the occasion of World Habitat Day, UN-Habitat joins Cycling Cities, a global campaign virtually launched to ensure that cycling is a safe, affordable, and zero-emission transportation in cities
The initiative was launched by the Institute for Transportation and Development Policy (ITDP) on World Bicycle Day on 3rd June 2021.
"Safe cycle lanes enable more people to cycle, which means fewer emissions that contribute to climate change, hence cycling is a powerful tool to achieve climate-friendly cities," ITDP Chief Executive Officer Heather Thomson said in her remarks at the World Habitat Day Roundtable on Urban Climate Action through Low-Carbon Planning and Mobility.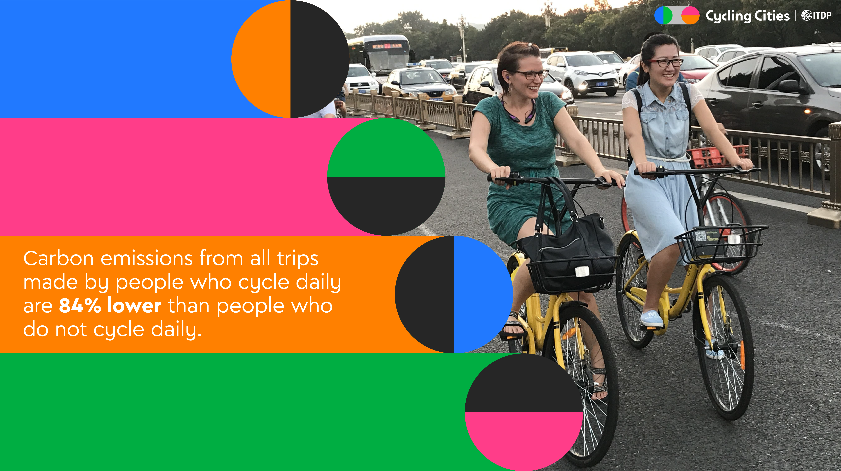 After experiencing a unique year exposing fault lines worldwide which required approaching complex urban mobility challenges in new ways, cycling has emerged as a resilient and equitable transportation solution.
The rollout of pop-up bike lanes during the COVID-19 pandemic has illustrated the positive effect of building new cycling infrastructures which has led to an increase in cycling in many cities around the globe.
"Now, there is need to find ways to make this change persistent in a post-pandemic time. There is a unique chance to radically rethink our cities around cycling; focus on access, equity, and justice; and lay the foundation for streets that prioritize people," said Thomson.
To support this sustainable future vision, and with help from local and global organizations such as UN-Habitat, Cycling Cities was created to bring cities together in designing and implementing measures to make their streets friendlier to cyclists.
The campaign urges cities, in alignment with regional investment plans and projects, to design and install infrastructure, adopt policies, and designate resources toward a common goal of 25 million more people living near safe cycling lanes in 250 cities by 2025.