Porto 5 February 2020-- A  debate on how to achieve the Sustainable Development Goals at the local level was recently held at a workshop organized by UN-Habitat in Porto.
In the context of the EU Cities Forum UN-Habitat, the United Nations Development Programme, the European Commission and the cities of Sevilla and Turin gave their views on what really works to improve urban development.
"We need to include the Sustainable Development Goals in the earliest planning stage in our city. We have a city budget that is linked to the SDG indicators", said the mayor of Seville, Mr. Juan Espadas. "New ideas for our cities need to come from the citizens. The ideas then must lead to political decisions", the mayor added. European cities currently face many challenges, including on social cohesion and inequality. "We cannot leave disadvantaged areas alone. Our cities need to be attractive for private investors, but the gains should be reaped by the citizens", the mayor outlined.
City to city collaboration is a way to get new ideas and to accelerate changes. Such a collaboration is supported by the European Commission's International Urban Cooperation Programme.  "The city of Turin managed to find new investors through this programme, which allowed us to exchange with Baltimore in the US", explained Giovanni Ferrero.
What works best in supporting cities to implement the SDGs? UN-Habitat launched a report on the EU's International Urban Cooperation Programme that sheds light on how the programme contributes to the New Urban Agenda, the Climate agenda and the SDGs.
UN-Habitat also presented its Global future cities programme that allows cities to track their progress in SDG implementation.
The EU's Joint Research Centre launched handbook for cities on how to draft Voluntary Local Reviews in the framework of SDG reporting.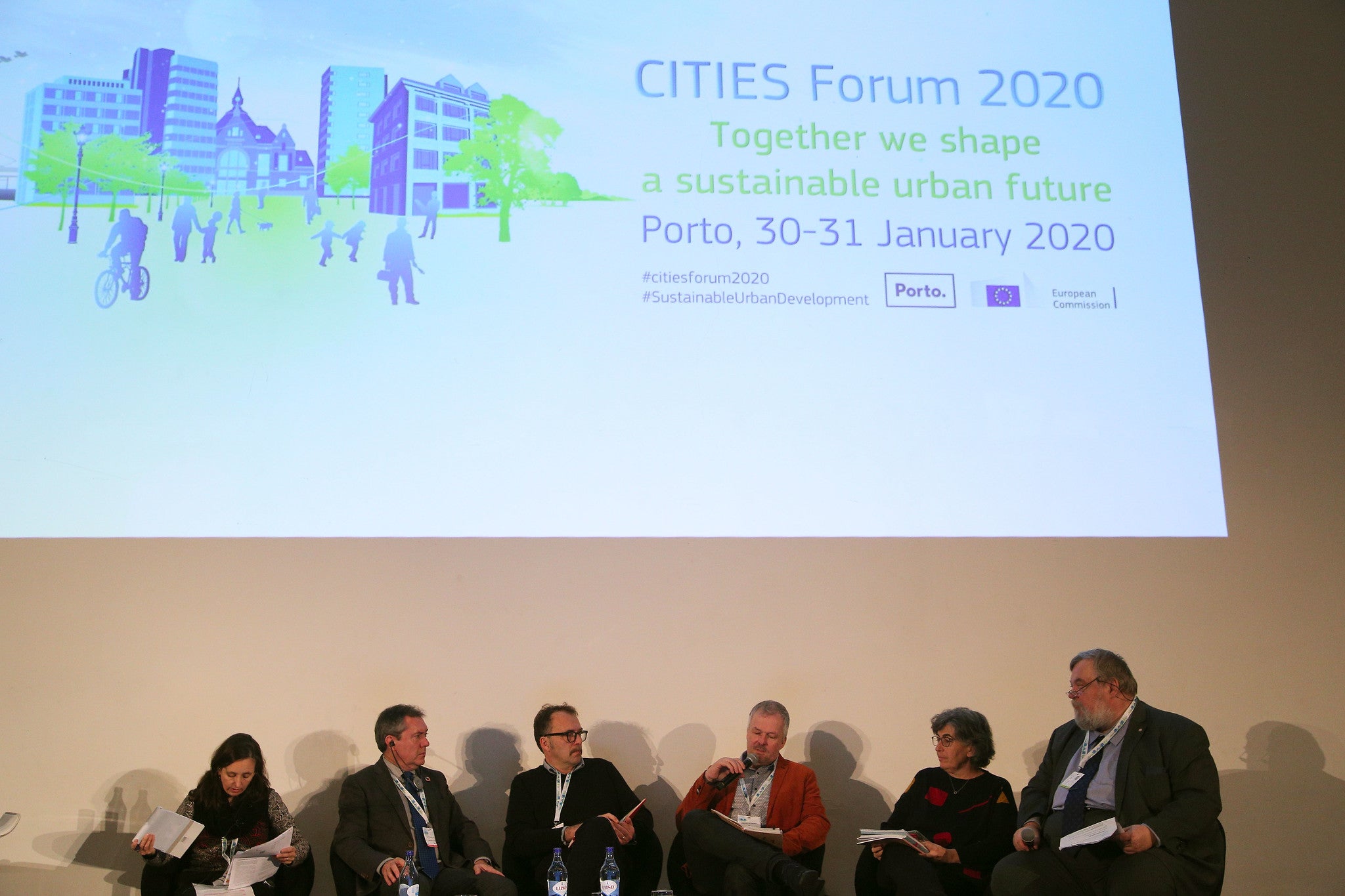 Panelists debate on how to implement the Sustainable Development Goals in cities. From left to right: (interpreter of the mayor); Mr Juan Espadas Cejas, Mayor of Seville; Giovanni Ferrero, city of Turin; Johannes Krassnitzer, UNDP; Laura Petrella and Paulius Kulikauskas, UN-Habitat
European Union