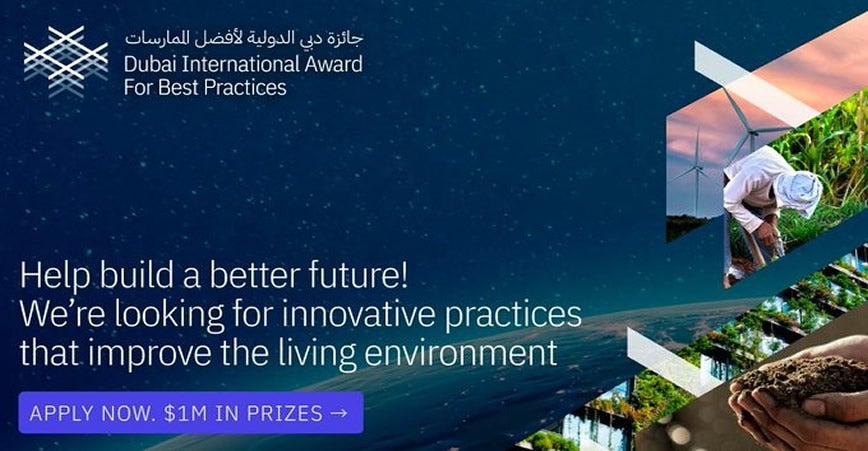 With the deadline fast approaching, UN-Habitat invites you to apply for the 12th Cycle of the Dubai International Best Practices Award for Sustainable Development. The award aims to recognize excellence and supports urban practitioners by creating a global and unique knowledge-sharing platform for best practices. Please take some time to apply for the award here https://www.dubaiaward.ae/.
The categories include:
Urban regeneration and public spaces
Construction of sustainable, innovative and smart buildings
Sustaining urban food systems
Addressing climate change and reducing pollution
Urban infrastructure Planning and management
The award categories is available in different languages here for your consideration (English, Arabic, French, Chinese, Spanish and Russian).
Deadline for submissions is 30 April 2020.
1 winner will be selected for each category and will receive a cash prize of USD 200,000. The award is open to national and regional governments, local authorities and their associations, non-governmental organizations, multilateral agencies, community-based organizations, research and academic institutions, public and private foundations, media entities and individuals. 
For more information or further assistance, please get in touch with unhabitat-bestpractices@un.org