Ramallah, State of Palestine, 5 August 2021 – To enhance the implementation of Sustainable Development Goals and to reduce vulnerability of girls and women to violence, UN-Habitat and partners have launched a project to create a social gathering space in the neighborhood.
The social space allows for small-scale planting by the women to resemble familiar environments in which they can grow herbs and climb plants placed on two arches that mirror the existing façade of an old house surrounding the site.
The design concept is inspired by the vernacular architectural style found in the old city of Ramallah, as the site is perceived to be a public courtyard that imitates traditional inner courts (Al Housh) surrounded by residential units for the extended family.
To improve the accessibility and inclusivity, parts of the original stone wall (Sinsilah) in the site were removed to create access for women with strollers and people with disabilities. The removed stones were utilized to build the seats.
The project particularly supports Sustainable Development Goal 11 calling for universal access to safe, inclusive, accessible, green, and public spaces, particularly for women and children, older persons and persons with disabilities.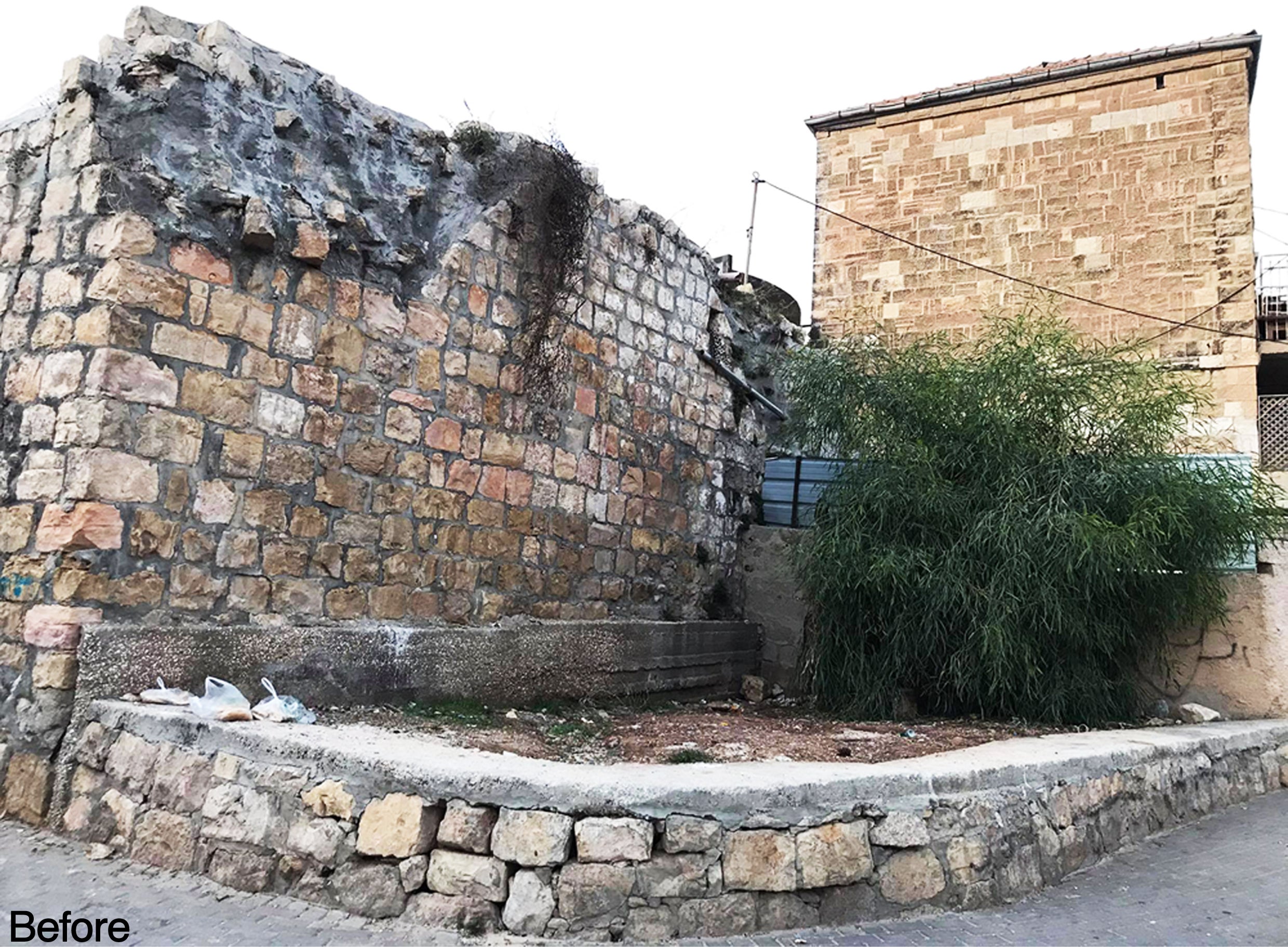 [UN-Habitat Ramallah]
Every part of the design was developed in consultation with women living in the neighbourhood through workshop organized in coordination with Ramallah Municipality. The participants expressed their need for a well-designed social space to include an attractive and colorful pedestrian crossing to increase the safety of the site, and to create a road where people could share the public space.
In his speech, the UN-Habitat's Head of Country Programme in Palestine, said the project, implemented by UN-Habitat through HAYA Joint Programme, "demonstrates how a small intervention could be of great social impact if designed with and for the local community."
The HAYA Joint Programme is funded by the Government of Canada and is jointly implemented by a consortium of UN agencies consisting of the United Nations Entity for Gender Equality and the Empowerment of Women (UN Women), the United Nations Population Fund (UNFPA), the United Nations Human Settlements Programme (UN-Habitat), and the United Nations Office on Drugs and Crime (UNODC).
HAYA also brings together the Palestinian Authority (PA), UN agencies, civil society organisations, community-based organisations, and other partners to reduce the vulnerability of women and girls to all forms of violence and from the threat of such violence.
The representative of the Cultural Department at Ramallah Municipality Sally Abu Baker stressed the importance of the participatory approach in implementing such interventions. "The design idea was developed based on the needs of the local community. This space was neglected and privately owned, hence the municipality had facilitated the process of utilizing it and transforming it into a public space that is designed to serve the local community and respond to their needs," said Zeyad Elshakra, Head of UN-Habitat Palestine Country Programme.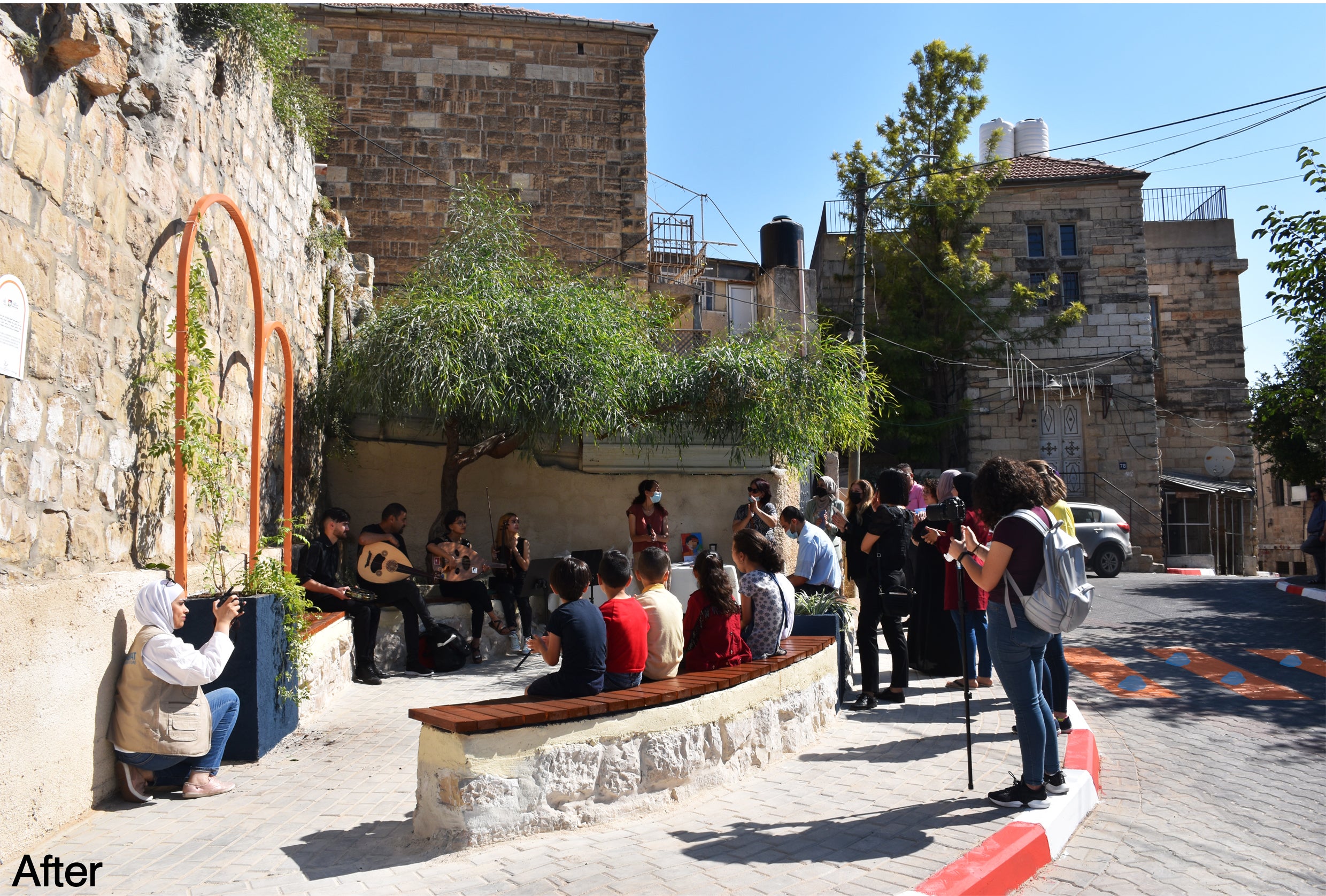 [UN-Habitat Ramallah]