Nairobi, Kenya, 3 August 2021 – To alleviate severe shortages, UN-Habitat is embarking on a partnership to provide one million affordable housing units in Africa in the next seven years.
The commitment of the UN Human Settlements Programme came through the virtual signing of a Memorandum of Understanding (MoU) July 29th with TAF Africa Global (TAF), a pan African real estate development company with presence in eight African countries and with a focus on Nigeria and The Gambia.
UN-Habitat Deputy Executive Director Victor Kisob chaired the signing event with TAF in the presence of the UN-Habitat Regional Office for Africa Director, and representatives from Shelter Afrique, a finance institution that supports the development of the housing and real estate sector in Africa.
"The MoU is an opportunity to diversify UN-Habitat's engagement with the private sector to unlock financing and to develop an integrated approach to housing that comes with well-planned and well-designed cities taking into social and environmental safeguards," Mr. Kisob said.
"The MoU will also provide a platform for concrete results to be presented during the High-Level Meeting in New York in April 2022 to share best practices on housing financing in Africa," he added.
Africa suffers from acute housing shortage as governments struggle to meet the increasing demand for affordable housing. Currently, the continent faces a shortfall of at least 51 million units.
The International Financial Cooperation (IFC) says African cities become the new home to over 40,000 people every day, many of whom find themselves without a roof over their heads.
"Today marks a critical step towards achieving the goal of one million housing delivery across Africa. The agenda 2030 has made a stronger framework to ensure a more cohesive development with no one left behind," said Mustafa Njie, Executive Director of TAF Africa Global. 
"I want to use this opportunity to thank all partners. We have a signed MoU with Shelter Afrique and have already completed four projects with them," he added.
For his part, Zachary Munene, Regional Business Manager for Shelter Afrique, touched on the importance of the project for Africa. "This collaboration will establish a pilot model of affordable housing in Africa. Shelter Afrique considers TAFF and UN-Habitat as critical partners and we look forward to continuing working with you."
The MoU between UN-Habitat and TAF aims at jointly providing affordable housing solutions through innovative financing, support fit for purpose housing policies and new city development, and branding for the housing sector in Africa by integrating TAF Africa's experience and best practices in previous projects across Africa and UN-Habitat's global practice, tools and mechanisms.
Other objectives of the MoU include raising awareness on the importance of housing for long term recovery from the socio-economic impacts of COVID-19; demonstrating the capability of the private and public partnership model in delivering at scale affordable housing in Africa; promoting relevant expertise on affordable housing delivery in Africa; as well as joint planning, designing and implementing of affordable housing solutions across Africa.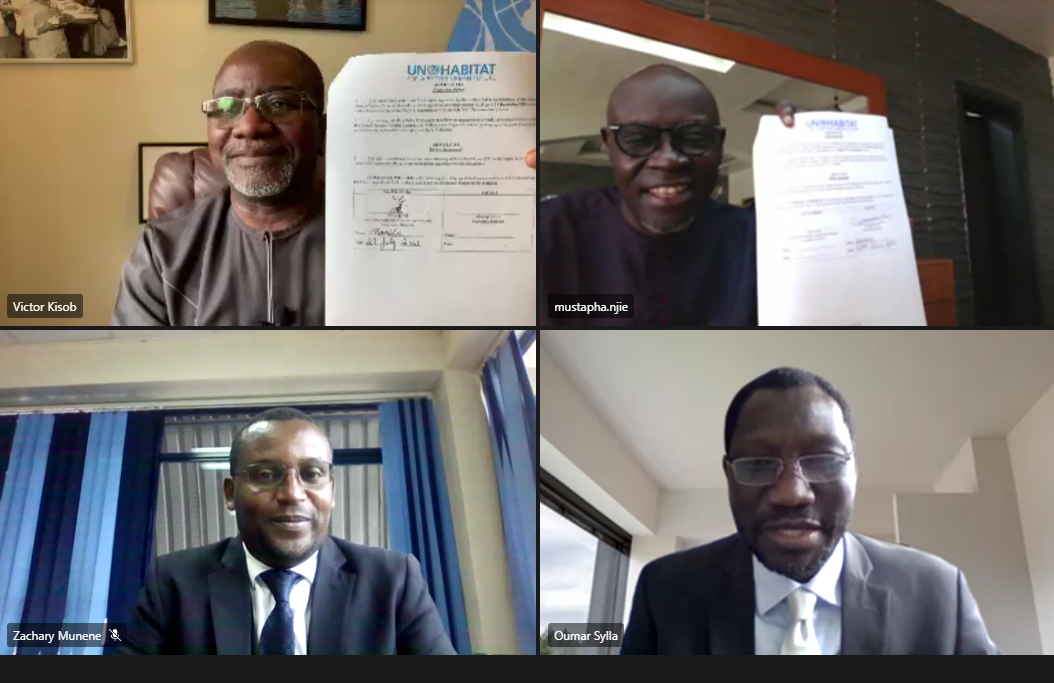 [UN-Habitat]