February 2021 - Over the past few months the Italian Ministry of Environment, Land and Sea has been hosting the #Youth4ClimateLive Series with Connect4Climate - World Bank Group and the Office of UN Secretary-General's Envoy on Youth. The nine interactive virtual episodes are aimed at building momentum in the run-up to September's Pre-COP26 meeting in Milan, Italy and COP26.
UN-Habitat Executive Director, Mainmunah Mohd Sharif, who spoke in the final session, called on young people, especially young women, to come together to fight climate change and commit to partnering with them in the global struggle. 
"Young people should not only be recipients but the drivers of local action," said Ms Sharif. "We know it is important to encourage these initiatives designed and implemented by young people. We particularly encourage and are encouraged by climate action by young women around the world."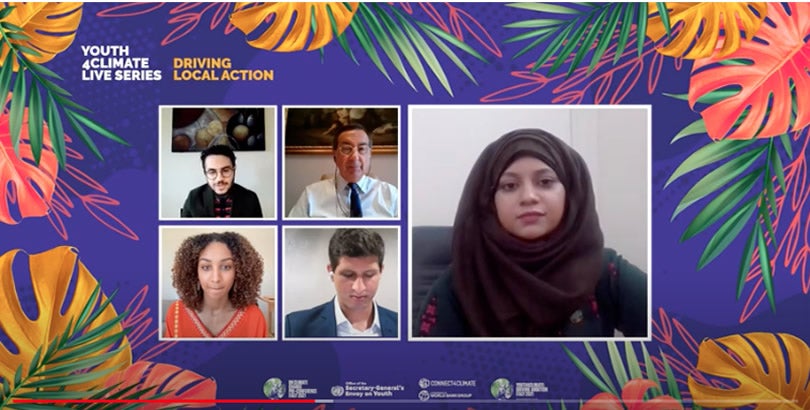 Ms Sharif called on youth leaders to support the UN's efforts to localise the Sustainable Development Goals and put into practice the New Urban Agenda.
"As I have said many times, we want to work with you to change Impossible to I AM possible," she said.
Sara Fareen Khan of the International Centre of Climate Change and Development in Bangladesh said local people in her country faced the harsh reality of climate change." Youth are doing a lot to save their home from further destruction," she told the meeting.