Brussels, 30 June 2020 –, UN-Habitat's Executive Director Maimunah Mohamed Sharif urged governments, donors and heads of UN agencies to place a greater emphasis on resilience programming in Syria during the "Supporting Syria and the Region conference" in Brussels
The Conference aims to collectively address the current situation, offer continued support to UN efforts for a comprehensive solution to the Syrian conflict, mobilise financial support for Syria and neighbouring countries hosting Syrian refugees, and deepening dialogue with civil society.
 "Since the start of the Syrian crisis, over 13 million people have been displaced from their homes. We have witnessed immense human suffering and the impact of the crisis threatens to destabilize the wider region," said Ms Sharif.  "Syria and its neighbours are facing multiple challenges, including a rapidly evolving economic crisis and the COVID-19 pandemic."
In Syria, UN-Habitat's main focus has been to strengthen the resilience of communities and it has developed a comprehensive urban area based approach comprising; support to municipalities and communities to address the impact of the crisis on urban services; identification of priority interventions at the regional, city and neighbourhood levels; and interventions in priority neighbourhoods.
Since 2015, UN-Habitat has supported the development of over 80 action plans in towns and cities across Syria which are now being introduced into programming, as part of an area-based urban recovery agenda.
 "The protracted Syrian crisis has morphed into a new phase, and there is no clear end in sight. The region is facing almost insurmountable challenges. As humanitarian and development actors, we therefore need to start to think differently about our approach."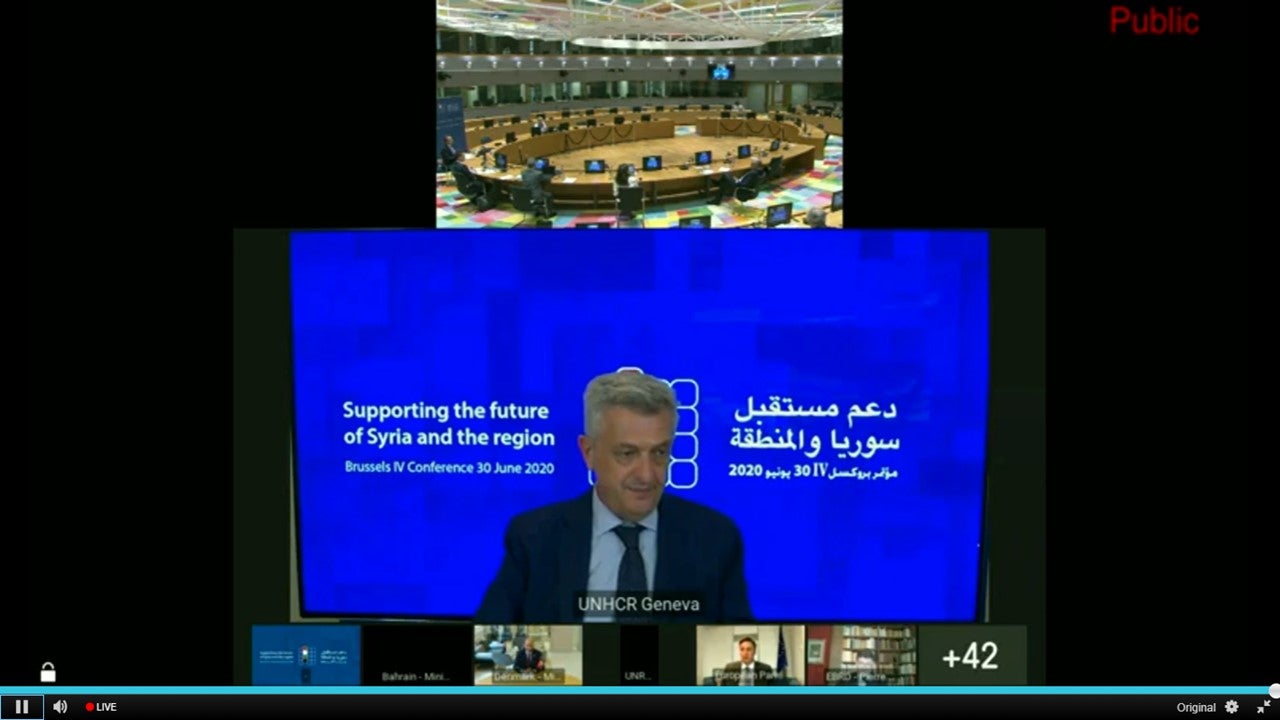 Ms. Sharif called for a new approach and putting greater emphasis on resilience programming in Syria as well as its neighbours.
"It is no longer possible to continue to invest in large scale resilience funding to Syria's neighbours, whilst primarily prioritizing humanitarian assistance in Syria. We know that voluntary, safe and dignified return hinges on many challenging factors, but we need to confront the reality that an investment in a resilience programming for Syria is now also needed," she said.
The Conference highlighted the role of countries and communities hosting refugees in Lebanon, Jordan, Turkey, Egypt and Iraq underlining the economic and social challenges they face after nearly a decade of hosting some of the world's most vulnerable people.
In Lebanon and Iraq, UN-Habitat, together with UNDP, established a partnership with the EU Trust Fund in response to the Syrian Crisis, which focuses on supporting local authorities to carry out area-based planning, service delivery and local economic development.
Link to Brussels Conference: https://www.consilium.europa.eu/en/meetings/international-ministerial-m…
Read Executive Director's full statement