Image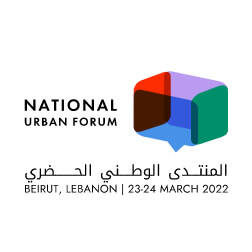 Description
The first National Urban Forum (NUF1) of Lebanon is being held from 23 to 24 March 2022, under the patronage of the President of the Council of Ministers of the Lebanese Republic, H.E. Mr. Najib Mikati.
NUF1 is co-organized by UN-Habitat and ESCWA.
The overall objective of this first NUF of Lebanon is to concretely discuss the increasing urban challenges, considering the multiple ongoing crises in Lebanon and articulate why an urban lens is indispensable to contributing to finding evidence-based solutions out of the current complexities, and to fostering a sustainable, inclusive and prosperous Lebanon.
The flyer with the programme is found here
Event format
Virtual Event
Event category
UN-Habitat Event