Image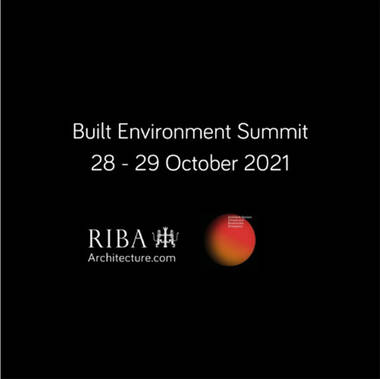 Description
In partnership with Architects Declare, RIBA presents the Built Environment Summit 2021.
The Built Environment Summit is a global conference taking place on 28-29 October 2021. The summit is a call to action, bringing together professionals from across the international built environment sector to address the urgent need to reduce carbon emissions, of which the industry contributes almost 40% globally.
Over two days, speakers from across the globe, appearing both physically and virtually, will lead topical discussions, explore and share innovative practice, and encourage inter-disciplinary thinking to tackle the crisis and provide inspiration to drive significant change in behaviour.
We cannot meet the Paris Agreement's 1.5°C limit above pre-industrial levels without transforming the way we plan, design, build, operate and adapt our built environment.
In the lead up to COP26, we will demonstrate the importance of cross-industry collaboration to harness political support and embolden governments to work with the international built environment sector to decarbonise construction. The time for change is now.
Event format
Hybrid Event
Event category
Conference