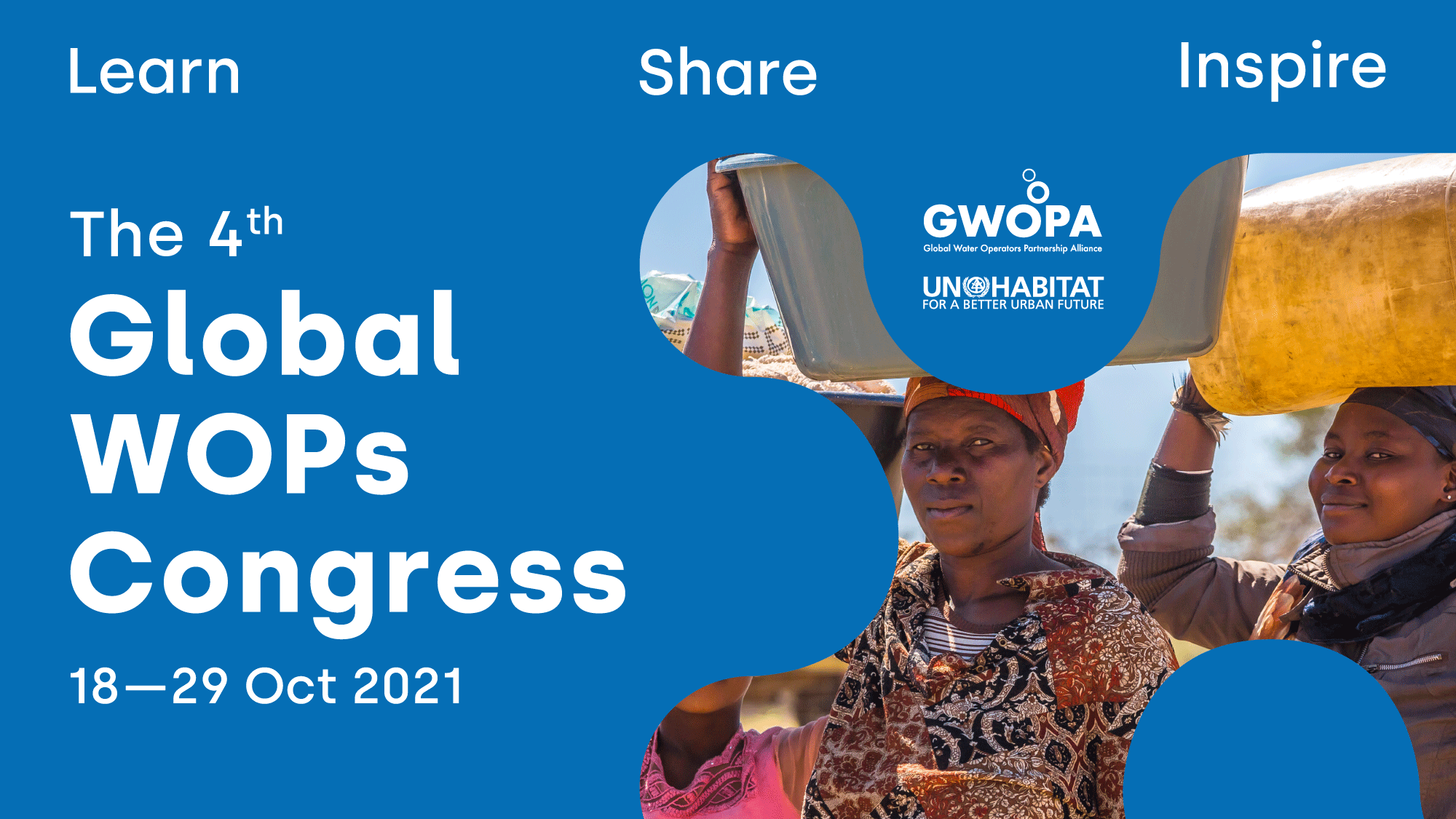 Description
Water and sanitation service providers, connected through GWOPA, are sharing, and helping one another improve services every day through not-for-profit partnership. This year, GWOPA will hold its 4th Global WOPs Congress from 18 to 29 October in a global gathering of hundreds of public utilities and their partners such as financing institutions, NGOs, regulators, government, academia, and others.
The Congress will feature different sessions and spaces to allow for exchange, learning and collaboration:
Thematic Sessions will take stock of current water and sanitation operators' issues, showcase good approaches, and offer recommendations for how operators can tackle challenges through peer-to-peer partnerships.
Water Operators' Partnerships (WOPs) Sessions will highlight the latest trends, challenges, and possible ways to increase and improve the WOPs practice.
The #OPERATORsSTAGE will share operators' experiences of peer-to-peer support, partnership or working together.
The Programme-at-a-Glance can be found here and the sessions descriptions at the Congress webpage. Registration and participation is free of charge. Register here
Event format
Global Event
Event category
Partner Event