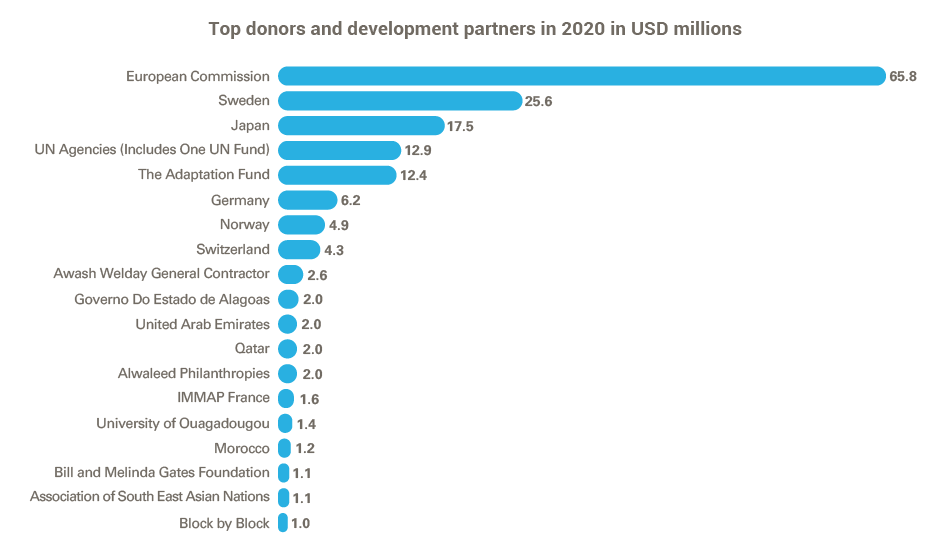 UN-Habitat acquired a total income of USD 193.7 million, representing 76.6 per cent of the total income target for 2020.
Nine of the 19 top donors were from the private sector (including foundations and philanthropies, private sector,
local government, academia or pooled funds) as a result of efforts to diversify the organization's funding base.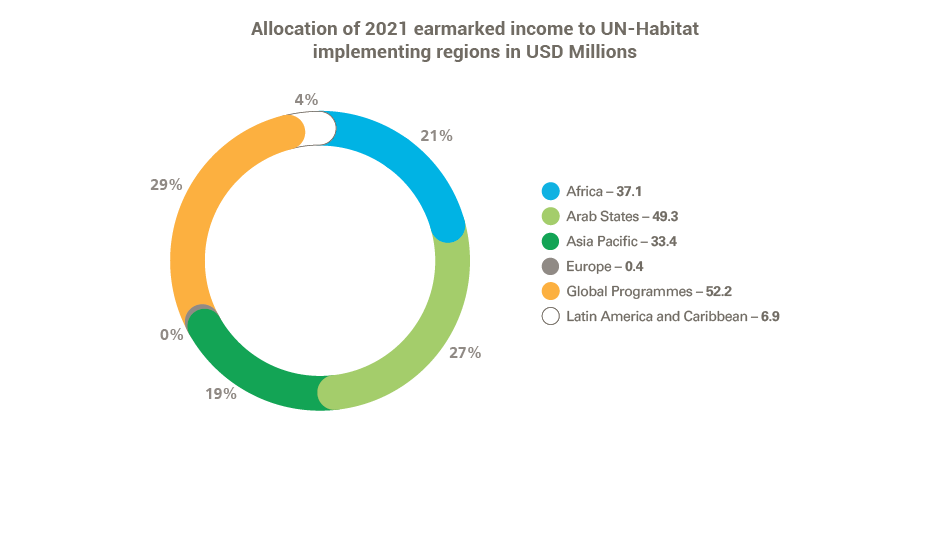 There was a significant increase in support for largely normative global programmes, and for programmes in the Arab States
(mainly humanitarian), Africa and Asia Pacific. Funding for middle-income countries, e.g. Latin America, is mostly from within
countries' own national and local governments for strategy and policy advice.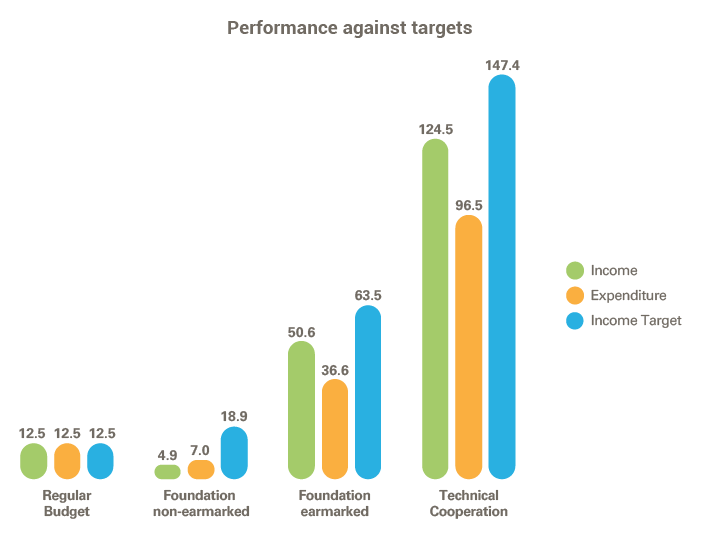 There was increased support for earmarked programmes for both global programmes (Foundation Earmarked) and country
programmes (Technical Cooperation) showing continuing demand for UN-Habitat's services. Voluntary contributions for core
normative work (Foundation non-earmarked) remained low at only 26 per cent of the annual target. Efforts to increase core contributions
continued as well as austerity measures to ensure that core expenditure does not exceed income projections and acquisition.
Regular budget allocations remained constant. Implementation rates, particularly for country programmes, were affected by COVID-19
restrictions.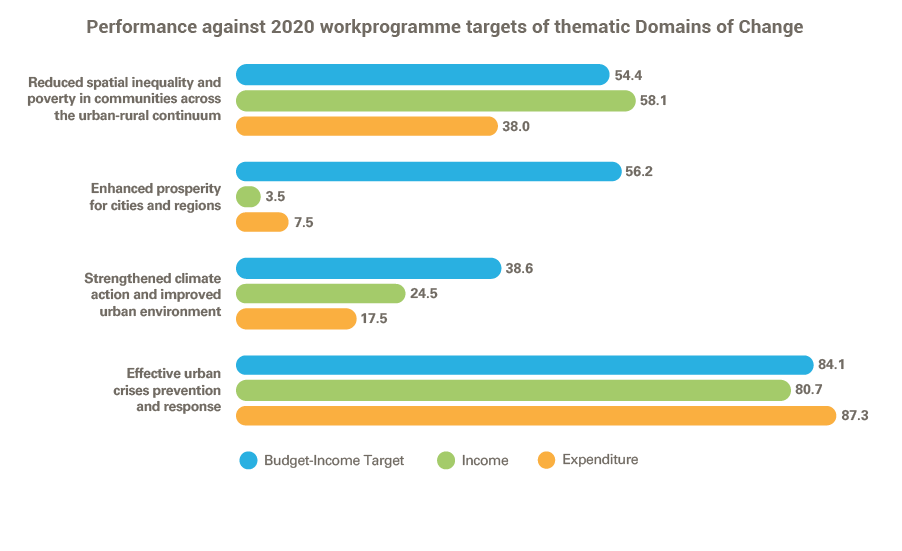 Income acquired for spatial inequality and poverty exceeded the target though implementation rates were lower than planned.
Income and expenditure on urban crisis prevention and response was also in line with plans and includes work on COVID-19
response which was a major priority in 2020. Support and implementation for climate action and urban environment was lower
but is prioritized for 2021 leading up to COP26. Support for prosperity for cities and regions remains a challenge.