UN-Habitat improves the living conditions for millions of slum dwellers worldwide. We are experts in addressing the diverse challenges in slums and informal settlements and bring all stakeholders together to make slums a better place to live.
Image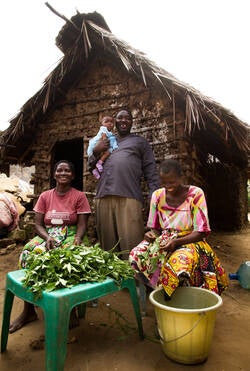 "Our parishioners used to meet under trees. Today, the members of the community committee meet in the community centre, which even has a computer room."
Mr Karisa Kambi, Member of the community of Mzambarauni, a slum village on the coast of Kenya
UN-Habitat's Participatory Slum Upgrading Programme helped over
800,000
slum dwellers with improved tenure security
190
cities in Sub-Saharan Africa, the Caribbean and the Pacific regions have joined UN-Habitat's Participatory Slum Upgrading Programme
5
million slum dwellers worldwide benefit from UN-Habitat's Participatory Slum Upgrading Programme
Related Sustainable Development Goals
Donors and partners
PSUP was founded in 2008 as a tripartite initiative of the Secretariat of the Africa, Caribbean and Pacific Group of States (ACP), the European Commission and UN-Habitat. It is fundamental to achieving Sustainable Development Goal 11 for Cities and Communities, and particularly Target 11.1:  "By 2030, ensure access for all to adequate, safe and affordable housing and basic services and upgrade slums".
In a participatory approach PSUP engages a wide range of stakeholders in the process of slum upgrading: local communities, national and local governments, financial partners and key stakeholders from non-governmental organisations (NGOs), community based organizations, foundations and institutions, as well as private sector and academia.
Our Experts
Slum Upgrading Unit Leader, Project Leader Participatory Slum Upgrading Programme
Slum Upgrading Unit/Housing and Slum Upgrading Branch