Habitat UNI is UN-Habitat's partnership with universities worldwide.
UNI (previously HPUI – Habitat Partner University Initiative) was introduced as a means of promoting cooperation between UN-Habitat and institutions of higher education, as well as facilitating exchange and cooperation among universities globally. UNI promotes universities becoming closer partners of cities, actively engaged in problem solving, thus closing the gap between academia and practice and encouraging collaborative learning. UNI promotes and facilitates the dissemination of educational and research products of its members and involve scholars, researchers and students in a number of activities.
The partnership is open, and invites all levels of academia to engage.
The collaborations aspire to create the next generation of urban leaders, managers, researchers and practitioners. UN-Habitat acts as a catalyst, facilitating partnerships between universities and other agenda partners.
To the right you will find more information on how to become a member, as well as information on current activities and collaborations of UNI.
الصورة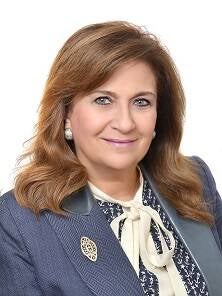 "Habitat UNI is the medium of change of ideas and expertise, being a member in UNI we had the opportunity to meet and collaborate with global academics and researchers within a multidisciplinary platform for sustainable cities."
Dr. Sahar Attia, Professor of Architecture and Urban Design, Habitat UNI chairperson
Over
1,800
individual members from research institutions around the world
220
partner institutions contributing to knowledge sharing on sustainable urbanisation
The Habitat UNI online platform facilitates knowledge exchange and provides tools for collaboration
Related Sustainable Development Goals
Donors and partners
The heart of the Habitat UNI network is its members from all around the world. These UN-Habitat´s academic agenda partners are unique not only in their positioning within cities but also concerning their focus on the built environment, having the definite aim of translating abstract concepts into physical realities.