الصورة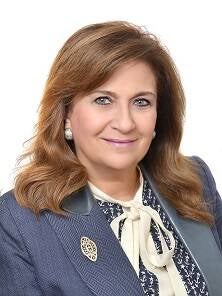 "Habitat UNI is the medium of change of ideas and expertise, being a member in UNI we had the opportunity to meet and collaborate with global academics and researchers within a multidisciplinary platform for sustainable cities."
Dr. Sahar Attia, Professor of Architecture and Urban Design, Habitat UNI chairperson
Over
1,800
individual members from research institutions around the world
220
partner institutions contributing to knowledge sharing on sustainable urbanisation
The Habitat UNI online platform facilitates knowledge exchange and provides tools for collaboration
Related Sustainable Development Goals
Donors and partners
The heart of the Habitat UNI network is its members from all around the world. These UN-Habitat´s academic agenda partners are unique not only in their positioning within cities but also concerning their focus on the built environment, having the definite aim of translating abstract concepts into physical realities.
Our Experts
Head Capacity Development Unit, Research and Capacity Building Branch, UN-Habitat