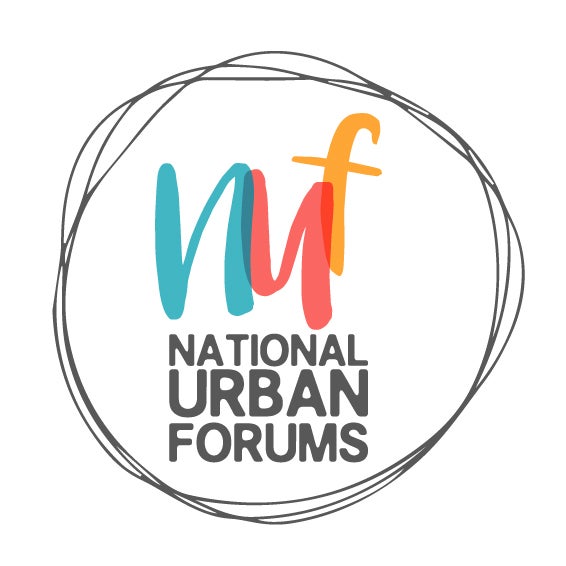 In recent years, a lot of serious efforts have been made by various governments to respond to the need of improved urban infrastructure and services including housing for the poorest section of the population currently living in informal settlements.
However, in some countries, there is still an urgent need for guiding the urbanization process through preparing and adopting effective and inclusive policies on housing and urban development, as well as ensuring their soundest implementation.
The formulation of a national urban policy should be the first step to ensure that urban growth in the next 20 years is creating prosperity and opportunities for all.
Because urbanization is a multi-stakeholder process, UN-Habitat encourages each country to hold regular National Urban Forums (NUFs), for all actors involved to discuss and advance the urban policy debate.
National Urban Forums have already been established with excellent results in a number of countries creating an enabling environment to promote dialogue and consensus among stakeholders, including national government, local authorities, grass root organizations, private sector and academia among others.
Based on the positive outcomes of past events, UN-Habitat strongly advocates for the consolidation of these multi-stakeholder gatherings into permanent platforms that can substantively contribute and mobilize the necessary support towards improved urban policies and programming.
What is a National Urban Forum?
The National Urban Forum (NUF) is a multi-stakeholders platform aimed at supporting sustainable urban development processes and debates at the country level, including feeding national contributions and participation to global development strategies.
The work of the National Urban Forum may include local, regional and national consultations, workshops and other capacity building and advocacy activities. Ideally, the National Urban Forum event should be the culmination of a biennial work plan implemented by a permanent Forum's Secretariat.
The advocacy and awareness efforts of a National Urban Forum can be integrated by the set-up of a National Urban Campaign and other ad-hoc campaigns addressing specific themes and targeting specific audiences.
What are the specific objectives of a National Urban Forum?
The National Urban Forum platform is meant to support urban development processes in the country as well as contributing to international urban policy dialogues and strategies. Specific objectives include, amongst others:
Adding inclusivity to the urban development debate and related programming, promoting active participation, dialogue and consensus among all stakeholders
Provide broad-base and holistic substantive inputs to urban policies and programs
Advocate and raise awareness on the relevance and effectiveness of policies and plans to an extended audience
Increase understanding on sustainable urban development issues, including monitoring of national trends and impacts
Mobilize financial and political support to the National Urban Development processes;
Enhance capacity at national and local level through exchange of experiences and trainings
Linkages with the Habitat III process
As part of the preparation framework of the next United Nations Conference on Housing and Sustainable Urban Development in 2016 (Habitat III), member states were requested to form National Habitat Committees (NHC) and prepare National Habitat III reports reflecting the country implementation of the Habitat II agenda as well as a prospective vision for sustainable human settlements and urban development.
The National Urban Forums, through enabling inclusive and multi-stakeholder debates, can support and complement the work of the National Habitat Committees, substantively feeding the preparation and the dissemination of National Habitat III reports promoting dialogue and consensus among stakeholders.
Moreover, the National Urban Forum can also act as a sustained monitoring and advisory platform to the national implementation of the Habitat III outcomes, beyond 2016.
How to set up a National Urban Forum?
The Forum can be established through the initiative of the government and steered by a committee composed by governmental and other stakeholder representatives.
The steering committee is the one to provide governance structure and mandate for preparation and organization of the Forum. Its role includes strategic guidance and substantive oversight to the work of the NUF Secretariat.
Permanent NUF Secretariat
The NUF Secretariat is the main implementing body, its establishment may include among others: identification of the hosting institution, composition and staffing, method of work, activity plans and calendar of events. A proposed cycle for the NUF work-plan is two years.
Planning and operating a National Urban Forum – The UN-Habitat support
The work of the NUF should be oriented by results, identifying a set of expected accomplishments and related indicators of achievement as well as a clear monitoring and evaluation framework and cycle.
Programme of work
This should be linked to the identified expected accomplishments and may include the following lines of action around which specific activities can be planned:
Advocacy, outreach and communication
Knowledge and capacity development (including policy and program formulation)
Mobilization of support
International Participation, cooperation and networking
UN-Habitat support
The UN-Habitat standard support to the establishment and sustain of a National Urban Forum may include the following components:
Set up of coordination and management frameworks
Database design and management
Communication, media and social media
Mobilization and promotion
Activity design and programming
Provision of thematic technical expertise
Reporting and substantive contents production systems
The above UN-Habitat support will be complemented by and coordinated with the substantive expertise both in Headquarters and in the country.
Previous National Urban Forum:
Ethiopia: 15-21 November 2014 in Diredawa
Nigeria: 13-14 October 2014 in Abuja
Cameroon: 10-15 October 2014 in Yaounde
Barbados: 13-14 July 2015 in Bridgetown
Liberia: 24-25 June 2015 in Monrovia
Chile: 22 June 2015 in Santiago de Chile
Egypt: 14-16 June 2015 in Cairo
Caribbean: 10-12 June 2015 in Castries - St. Lucia
Belarus: 04 September 2015 in Minsk
Burkina Faso: 24-26 September 2015 in Ouagadougou
Pacific: 25-27 March 2016
National Urban Forums Documents